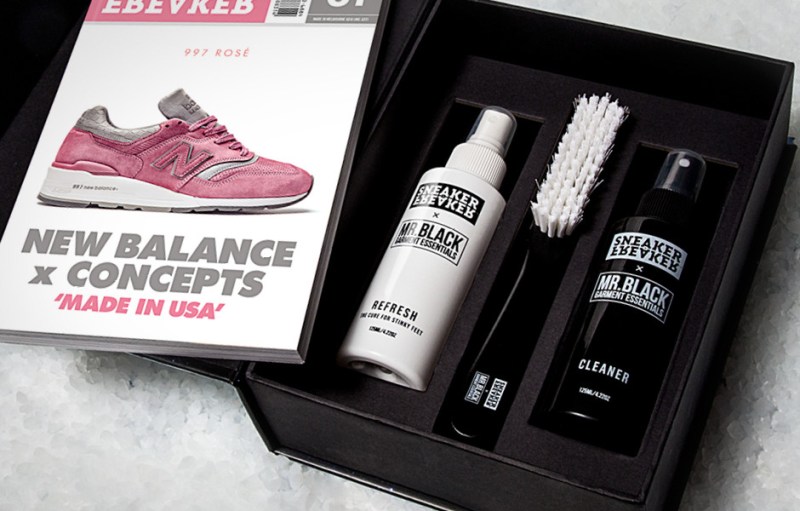 There's nothing worse than donning a pair of your freshest kicks in the morning, stepping out the front door, and immediately getting mud all over your clean white toebox. That's why Mr. Black Garment Essentials teamed up with Sneaker Freaker to provide you with the perfect package for keeping clean all winter, the Midnight Express Box Set. The package includes two different products, Cleaner and Refresh, as well as a stiff bristle brush for scrubbing away the rain and dirt of the holiday season. Use them all in conjunction with each other and you'll have the cleanest kicks around.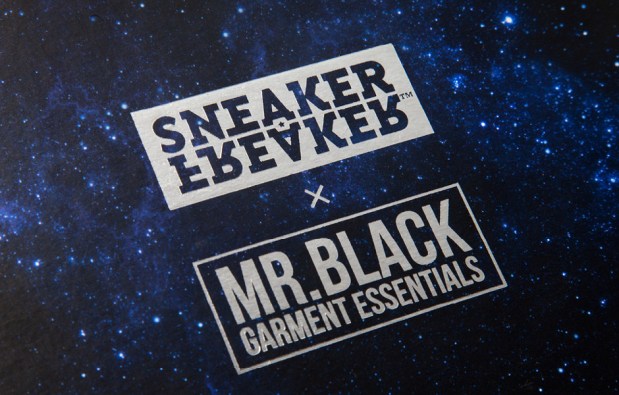 Mr Black's Cleaner is powerful enough to take care of heavy scuffs and marks, bringing even your beat kicks back to like-new condition. They know that premium sneakers require a softer touch to protect the sensitive materials, so their cleaner is derived from plants for a deep clean that won't discolor or damage your leather uppers.
The other half of the Sneaker Freaker package, Mr. Black's Refresh, is a specially designed odor and bacteria spray for keeping your kicks smelling and looking fresh once you've cleaned them. The specially designed antibacterial spray is made with eucalyptus oil for a naturally fresh and clean smell that doesn't just mask your shoe odor, it eliminates it.
The limited edition SNKR FRKR x Mr. Black package puts both amazing products into one box, with a special brush for scrubbing away scuffs and marks. In addition, you'll get the latest edition of Sneaker Freaker magazine for some holiday reading while you clean your collection.We took some of Mr. Black's Cleaners and Refresh to a few pairs of shoes, and were very impressed with the results.
You can pick up the Midnight Express Box Set on the Sneaker Freaker website, but they were only produced in limited quantity, so if your kicks are dirty you should pick one up quickly before they run out.
Editors' Recommendations