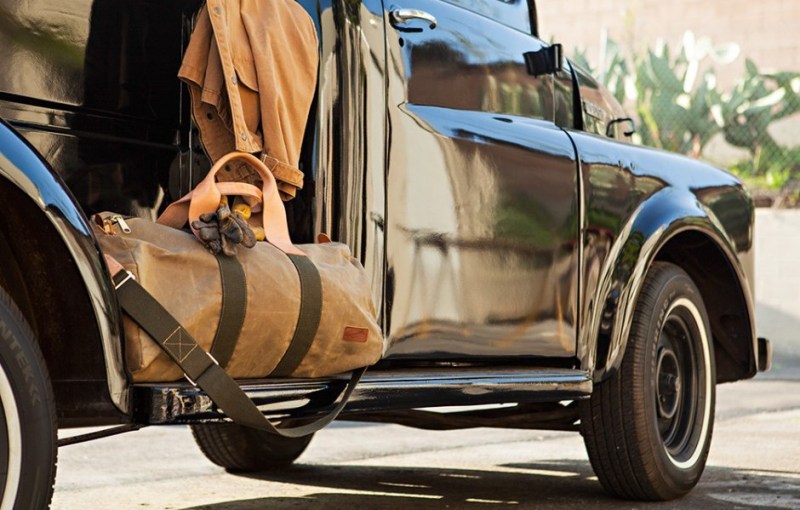 There was a time when America's manufacturing sector was the envy of the world. Over the past several decades, however, many American companies have shifted production to nations where wages are a lot lower; so low, in fact, that it's somehow cheaper to ship materials to and fro than it is to simply make everything here. You could say that America's manufacturing sector was, ironically, dismantled in the drive for higher profits.
Though America may not be destined to relive its former manufacturing glory, there are still plenty of American craftsmen and manufacturers who are eager to show off their skills. Los Angeles-based sculptor and designer Michael Kalish spent the last two years finding these craftsmen and listening to their stories.
Related: Misen Knife Kickstarter Campaign
This collaborative cross-country adventure gave rise to Kalish & Sons, a brand of high-quality men's essentials. Yesterday, Kalish & Sons launched a Kickstarter campaign featuring all-American handmade jackets, handmade bags, hand-thrown coffee mugs, and more. In just one day, Kalish & Sons has raised around $10,000 of their $50,000 goal. If they keep this up, the campaign will be funded by the end of the week.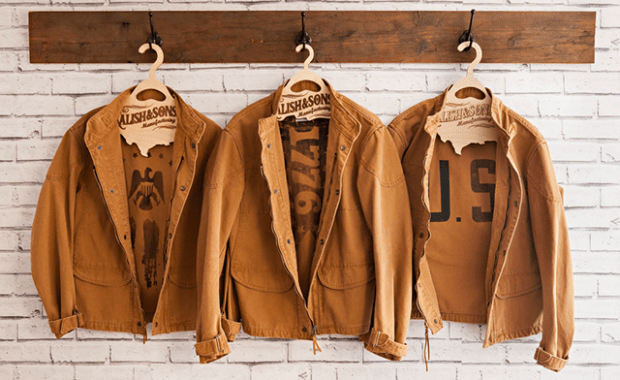 The Kickstarter rewards include a waxed canvas duffel for $75 dollars off the projected retail price and a brown distressed chore jacket for $80 off the retail price. You can also get your hands on a mug for $20 or a Kalish print for $199. The first 300 jackets sold will be signed by Michael Kalish himself; that should earn a tidy sum for your grandchild 100 years from now, when he takes the jacket to Antiques Roadshow (or Antiques Spaceshow?).
These items don't belong to the world of cheaply made, cheaply bought, and quickly broken products. Kalish & Sons is dedicated to constructing hardy items that accrue stories over a lifetime and beyond. If you don't like the idea of exploitative overseas manufacturing, consider supporting companies like Kalish & Sons. As a consumer, you have more power than you realize.
Visit the the Kalish & Sons Kickstarter page for more information.
SIDE NOTE: Kalish & Sons is also in the midst of a giveaway, wherein one lucky winner will win a fully restored 1949 Dodge Pickup. Even if you don't participate in the Kickstarter campaign, you would do well to add your name to the list of potential giveaway winners.
Hand-thrown coffee mug – $20 pledge
Hand-poured candle – $20 pledge
Brown distressed chore jacket or navy blue travel jacket – $145 pledge
Waxed canvas duffel bag, navy blue or powder gray – $150 pledge  
Art canvas print – $199 pledge
Expected delivery date is February 2016
Editors' Recommendations