"I've been doing denim my whole life," says Eric Goldstein, who heads Jean Shop, a 14-year-old New York City-based store and brand that is considered to be one of the Holy Grails among in-the-know denimheads.
After spearheading the launch of Ralph Lauren's high-end denim line RRL in the 1990s Goldstein then went on to create Gap's 30th anniversary "1969" collection in 1999. Four years later he and his business partners Gene Montesano and Barry Perlman, the founders of Lucky Brand, opened Jean Shop in Manhattan's Meatpacking District and it immediately found fame for its authentic raw-denim, Made in the USA styles. "The customers would do a lot of research and they would come right off the airplane from Japan and before they went to the hotel they would come to the store," he tells The Manual. "It was that passionate."
Jean Shop has since relocated to Crosby Street in SoHo and its in-house brand also boasts a healthily expanded wholesale business with retailers such as Nordstrom and Mr. Porter.
From his on-site basement office that also serves as a design and experimental washing facility, Goldstein recently shared the latest about his covetable brand and explained why its retail flagship still reigns as one of the top places in the world to find quality denim.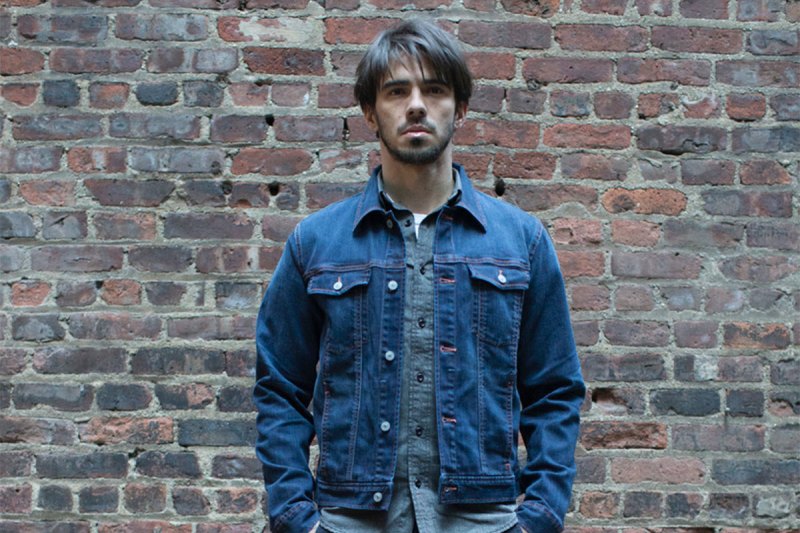 What is the background of Jean Shop?
We started direct to consumer and with raw jeans only. We weren't even offering washes at the beginning and everybody said in 2003, "You're crazy. No one wants to wear raw jeans." Once again we were ahead of the time. We do offer washes now but we are all about classic core American.
How extensive is the Jean Shop collection?
We have two different collections now. Our domestic collection is pretty tight but we're still making it with Cone Denim and it's sewn in Los Angeles. We have two different styles in that. We only sell raw jeans and a denim jacket and then we have some T-shirts and knits and a couple of denim shirts.
The extent of our imported business has changed dramatically. In the last two years we started importing a bunch of products and that's the majority of our sales right now. We import from all over and that product is now in Nordstrom, Mr. Porter, Club Monaco and Anthropologie.
When did you start selling to other stores?
We were always wholesaling in a quiet way. We relaunched the wholesale business about a year and half ago with the imported program because we were able to bring the prices way down.
How does being a retailer compare to being a wholesaler?
They both bring their own challenges. Retail is fun. Retail is awesome. My passion is to be around people and the product so I spent a lot of time upstairs on the sales floor. I'm always upstairs when people are in; it's what I love. It really helps every aspect of the business. It helps the design end all the way through to customer service because you really know what your customers want. There are very few people in this industry that can say they know the customer as well as I do because I deal with the customer every day and it helps when you design a product. There are times we'll do a special wash down here, bring it upstairs and get comments from customers. The retail end has always been a big part of our brand. We use the store as a showroom so it builds the aura of the brand.
And wholesale is interesting. I love wholesale and working with the stores. We are going on the road and doing trunk shows at Nordstroms in three different cities next month.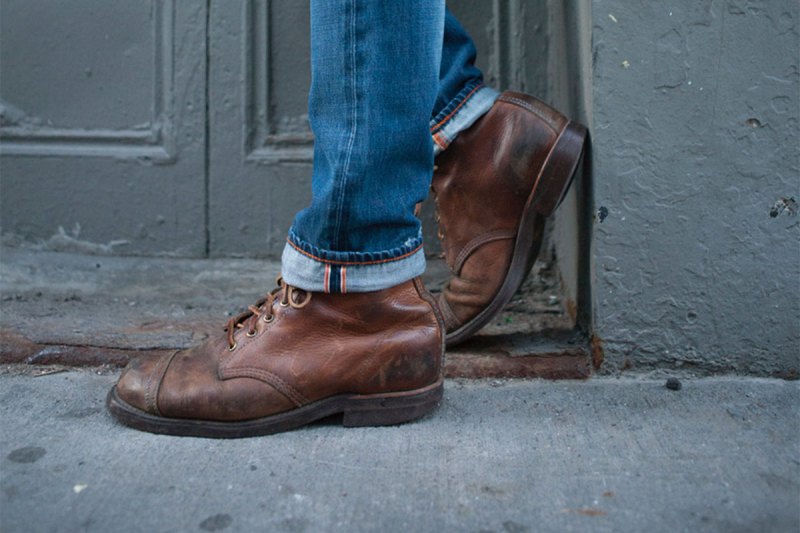 Who is the Jean Shop customer?
He could be anywhere from an 18-year-old denimhead who has been saving up his money and who reads magazines and goes on blog sites to get a pair of jeans. Or it could be the 70-year-old guy who comes in and buys our product and loves it. We cover a wide range of people because we are very core, basic product and we don't really step out into the fashion end too much so it kind of works for everybody. I always say that anything you buy at Jean Shop now is going to be totally valid in two, three or four years. You're never going to reach in your closet and think: What the hell was I thinking? I'm never going to wear this again! Because it's classic, simple product.
Do you carry other brands in the store?
We have Bed|Stu footwear. We partnered with them and they fit the Jean Shop brand. It looks great and our customers love it.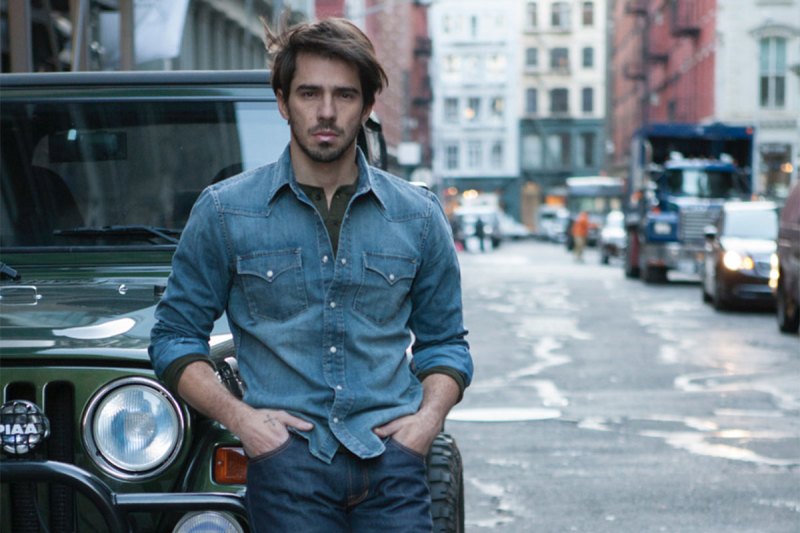 What's the general price range now?
Men's ranges from $170 to $290 for jeans. Then we have leather jackets, including our core moto jacket that is made in New York City is $2500. It's a big item for us.
What's next for Jean Shop?
Right now we are focusing on wholesale and building a lot of boutique accounts. We work a lot with boutiques. We have an enormous project that we are in the middle of working on with Mr. Porter, who is incredibly important to us. Mr. Porter launched with Jean Shop originally when they launched five years ago. We've done two exclusive programs with them and we are in the middle of doing a third big project that will launch around May.
What are the top reasons a guy should visit the store and buy and wear the Jean Shop brand?
Quality. We have some of the best quality in the industry for sure. And come by the store for customer service. We have amazing customer service in-store. It's one of the things we pride ourselves on. We have really talented people. But it's really the experience of the store. Our goal is to give everybody an experience they are not going to forget. We have tequila upstairs if you want a tequila while you're shopping around and we have a guitar on the wall. It's an inviting environment if you just want to come and hang out.
Editors' Recommendations