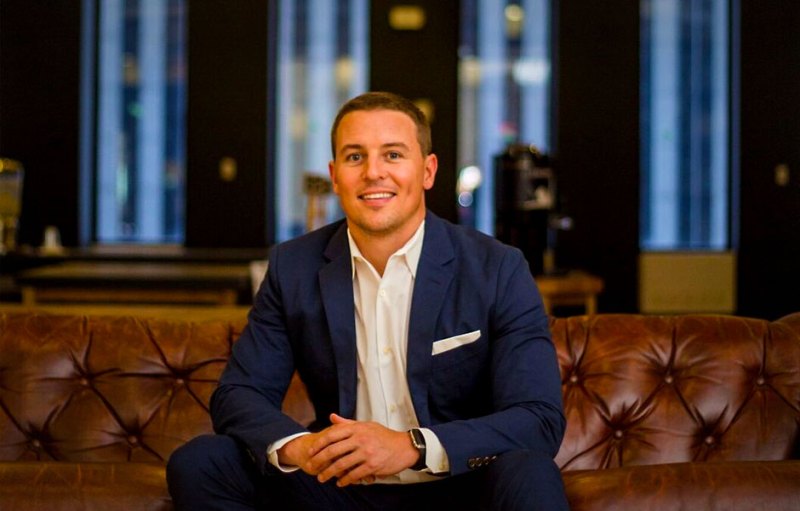 I am Michael Wystrach, CEO and Founder of Freshly. I actually started Freshly by accident. I had just finished a two-year investment banking stint working 16-hour days, and I was horribly unhealthy. I was hitting the gym hard but not seeing results. A good family friend told me I needed to focus on my diet. I had no desire to learn about nutrition or cook. I am more of a take-out guy, but I came up with a solution. I had him design a menu for me, and then I had the cooks at my family restaurant cook the food and put it in to-go containers. In 60 days, I was back in the best shape of my life and feeling great. Never counted a calorie, never cooked a meal. Freshly was born.
Our goal is to make eating healthy easy and tasty. The easiest way to think of Freshly is a healthy Blue Apron without hours of cooking. We do everything for you! No shopping, cooking or cleaning. Our food is fresh, never frozen and shipped right to your door. Freshly is like having your own nutritionist and personal chef. I am all about things being easy!
As for my personal style:
Jeans: 7 For All Mankind – Foolproof Denim Skinny (cause I've got to show off the legs.)
Shirts: Gap White Essential T-Shirt (James Dean knew what he was doing.)
Pants: I am a suit or jean kind of guy. All casual or all business.
Suits: Bonobos. My twin brother was one of their lead models, so I have some loyalty. Plus they make amazing suits at a great price.
Shoes: People's Movement. Great message. Currently sporting the Marcos low tops in grey.
Accessories: The Apple Watch is the only piece of jewelry I wear.
Outerwear: Just bought an awesome waxed Carhartt jacket that I am obsessed with.
Favorite Cologne: Gucci Homme 2. The only cologne I have used for the last 10 years.
Your favorite App: Wow this is a hard one. Love Apps. I'd have to say Inbox by Google, but I'm going to be looking for an NYC apartment soon, so I will be living on Street Easy.
Favorite piece of technology: Alexa. It is the coolest thing I have ever owned!
Next tech purchase: Gulfstream V. A boy's got to dream big!