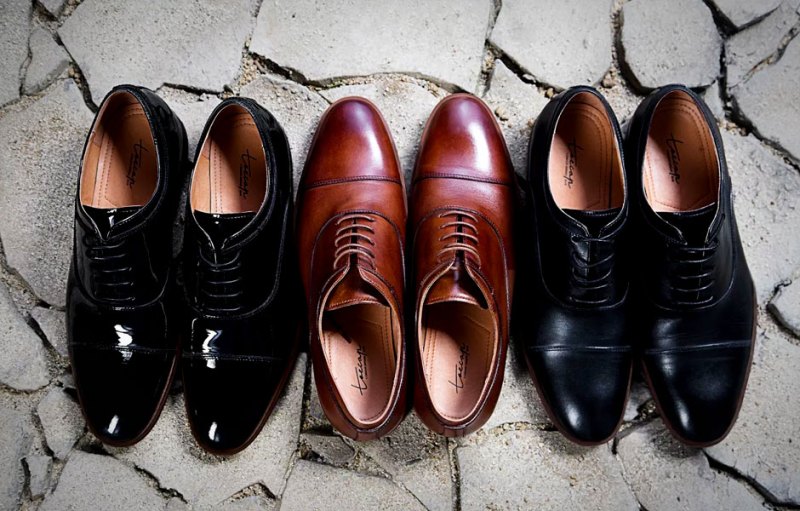 Big news for feet, which frankly, doesn't happen a lot. Combatant Gentlemen, the e-retailer that has been helping men slay the fashion game while not destroying bank accounts, now sells shoes. Beautiful, sexy, leather and suede shoes. Now your dogs can stop being jealous of your threads.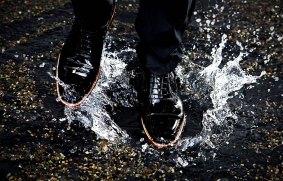 Started in 2012 by a third generation tailor, Combatant Gentlemen has made classic, but modern, menswear affordable. We're talking $200 for a tuxedo and as low as $160 for a suit. They also offer bowties, ties, outerwear, belts, denim, hell, even luggage– really anything the modern man demands of his wardrobe. All without the middleman jacking up prices or sacrificing quality. Combatant Gentlemen takes charge of every aspect of production, from design to owning its own factories to growing cotton and raising sheep. They raise sheep so that you look good. Sheep. That is commitment to reasonably-priced, high-end fashion.
And now they've added Toecap, their line of footwear, because being barefoot really ruins the sophisticated look of their clothes. "Toecap reflects Combat Gent's mission to help guys get where they need to go," said Vishaal Melwani, Combat Gent's CEO, Creative Director and Co-Founder. "This means providing a onestop, head-to-toe shop for our customers. We're always listening to our guys to gauge both what they want and how we can continue supporting them in exciting ways. Footwear is something our guys have wanted since we launched in 2012, and we've been grinding to launch Toecap the right way, at the right time."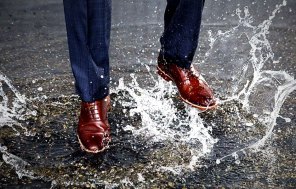 Look for classic styles in the initial line, Oxfords, Loafers (options for both driving and carrying pennies), Double Monk Straps, and Chelsea Boots. They're artfully constructed using suede and European leather, but again, at ridiculously low prices. The Cap Toe Lace Up Oxford (available in brown, black, and black patent leather) is a go-to shoe for almost any outfit a man can piece together and Combatant Gentlemen's Toecap offers a pair at $65. Most retailers are well over $100 for a similar shoe– looking at you Cole Haan. Even Toecap boots are in the insanely-low-price range at $75 for a pair of suede Chelsea Boots (brown or tan). Sizes range from 7 to 12. Half-sizes are available up through size 11.
Now go forth and make your feet as well dressed as you are.
Editors' Recommendations