American sportswear brand GANT is turning 70 and celebrating in a big way with a special campaign commemorating its most iconic creations.
Aptly called Seven Decades, Seven Icons, the online retrospective pays homage to the brand's favorite heritage pieces and the decades in which they were first produced. The collection, then, functions as a sort of timeline not only of GANT's personal history but of the East Coast preppy style it helped to pioneer.
According to company lore, GANT got its start in 1949 with a deceptively straightforward product: The button-down shirt. Though this may not seem all that revolutionary in 2019, it was significant then because it was the first time the item had ever been mass produced for a broader American market (previously, one had to actually custom order a button-down from a specialty store or tailor).
Fast-forward seven decades and this one-two punch of high style and high accessibility have come to mark the company as a major player in the American casual wear space. It has also allowed the brand to reinvent, refine, and perfect a key set of staples crucial to this particular aesthetic, namely the aforementioned button-down, the club blazer, the chino pant, the piqué polo shirt, the heavy rugger, the GANT Varsity Jacket, and the cable knit sweater.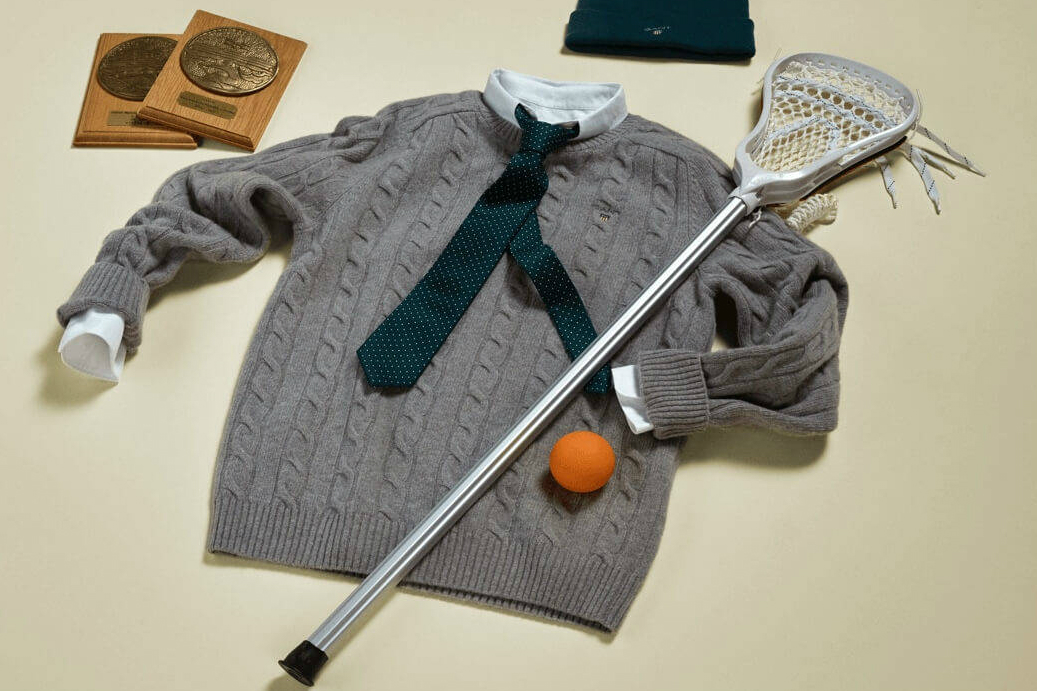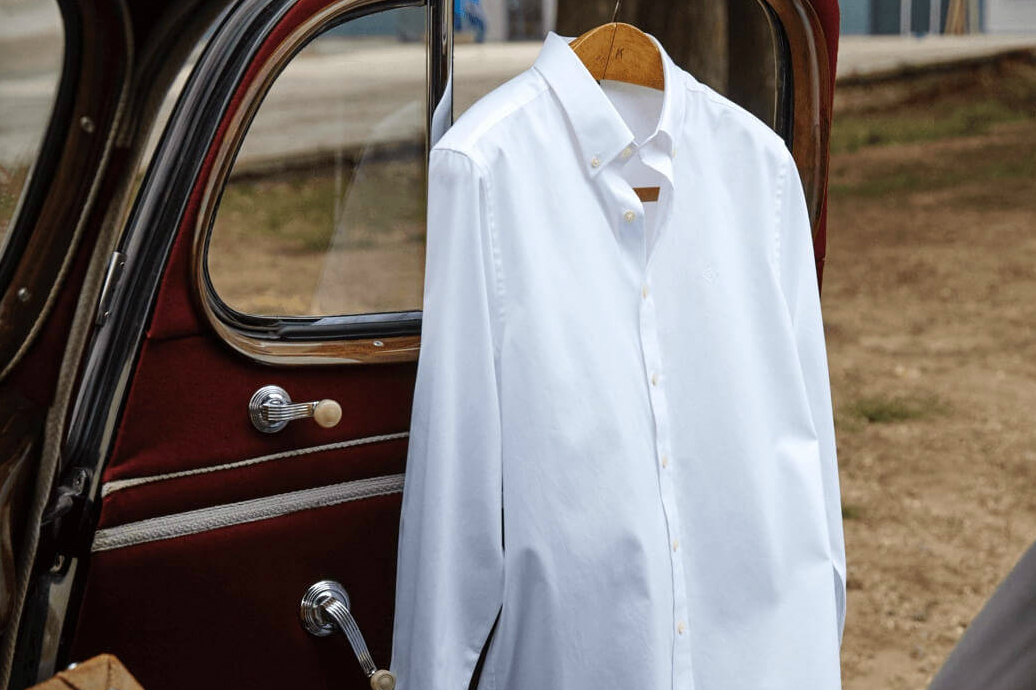 While the brand has gone on to produce a wide array of different pieces, it's these seven that form the foundation of the GANT legacy. It seems only fitting, then, that the company's 70th year be spent not debuting new items, but honoring the old.
"Throughout the past 70 years, our curiosity and mindset … have led to significant product innovations," explained GANT CEO Brian Grevy in a statement. "Embarking on our anniversary year, we are looking ahead to creating the next 70 years for GANT by continuing our focus on innovation and sustainability. We will keep expanding into new territories and product categories throughout the years to come."
There's a lot in store for the brand's 70th year, but it all starts with the Seven Decades "shoppable museum," which customers can now explore on the GANT website. Not only will customers be able to view and buy the products themselves, but they'll also be able to learn about their unique histories (like, did you know the cable knit sweater originated in communities off the West Coast of Ireland?). It's a playful mix of commerce and homage that befits a brand synonymous with the fabric of such a specifically American way of life.
Currently, the button-down shirt and club blazer are the only pieces available for purchase online. But don't worry! Every month, a new "icon" will be re-released through the Seven Decades, Seven Icons portal, so keep your eyes peeled.
For an altogether different group of throwback items, take a look at the best retro gaming consoles to help you take it way back.
Editors' Recommendations