Have you ever paid much attention to the type of eyeglasses worn by others and what their choice says about their personality?
The Sartorialist founder and photographer Scott Schuman has. Trendy frames and the eyes behind them inspired him to create a new project called "Faces by the Sartorialist."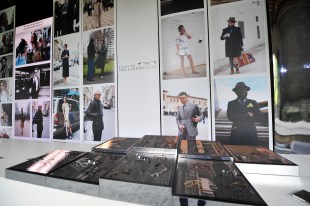 Schuman captures images of intriguing and stylish eyeglass-clad individuals in fashionable cities around the globe: New York, Milan, Rio, Shanghai and Paris. He puts the spotlight on personal style specifically in regards to each subject's choice of eyewear. Glasses have transcended their use as a practical necessity and moved into an essential accessory that helps define a person's style and personality.
"Eyeglasses are a fascinating accessory," says Schuman. "They can both reveal and transform a person."
Each week, Schuman will post his photographs to the "Faces by The Sartorialist" site as well as his Instagram feed @facesbythesartorialist.
The project is a collaboration between Schuman and the Luxottica Group, a leader in premium and luxury eyewear.
The next phase of the project will move past Schuman's photography to include the work of other creative individuals. They will be challenged with interpreting eyewear in their artistic medium and their unique pieces will be documented and posted to the "Faces by The Sartorialist" site.
Editors' Recommendations