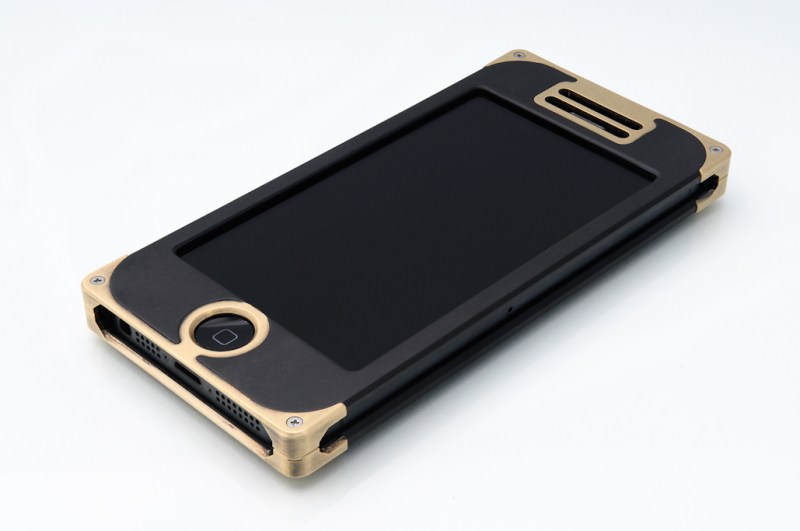 OK guys, contemplating about what to get that special graduate who is in need of a special present? Or something cool to get your dad for Father's Day? Well once again, we're here to help – (and we're not talking about that awesome gift guide coming your way next week!)
This is our second giveaway, and you don't want to miss out. The crafty genius' at EXOvault are giving away one seriously amazing iPhone 4 or 5 case.
EXOvault is a Brooklyn based company that manufactures a low-volume of phone cases, and designs, creates, and hand-finishes all of them in their studio.
We here at The Manual love all things tech, style, and especially hand-made. The company is artist-run (most have backgrounds as sculptors) and best of all; they put a strong emphasis on high quality, all while protecting your phone. Did we mention that production is also done in-house?
EXOvault seems to have an endless selection of styles, ranging from exotic woods to cool metals and resins. Each case comes with extra screws and a tiny Phillips screwdriver, so all you insecure folks out there who felt bad about not taking wood-shop in high school are golden! You can carry your one-of-a-kind case with pride, knowing that you helped put it together (kind of).
Get this – they can even engrave the back of the case, making it a customizable order – perfect way to tell your dad you love him, or that it was you, and not your brother, who may have damaged the left rear-side mirror when backing out of the garage…that will take the burn away.
Anyway, we are teaming with EXOvault to give away an iPhone case to one lucky reader. "How can I enter?" you ask. It's very simple.
1. Go on Twitter and follow us.
2. Copy and Paste this: RT I just entered to win an @EXOvault case via @themanualguide
3. You're done.
On June 3rd we will announce the winner.
Best of luck.
Editors' Recommendations