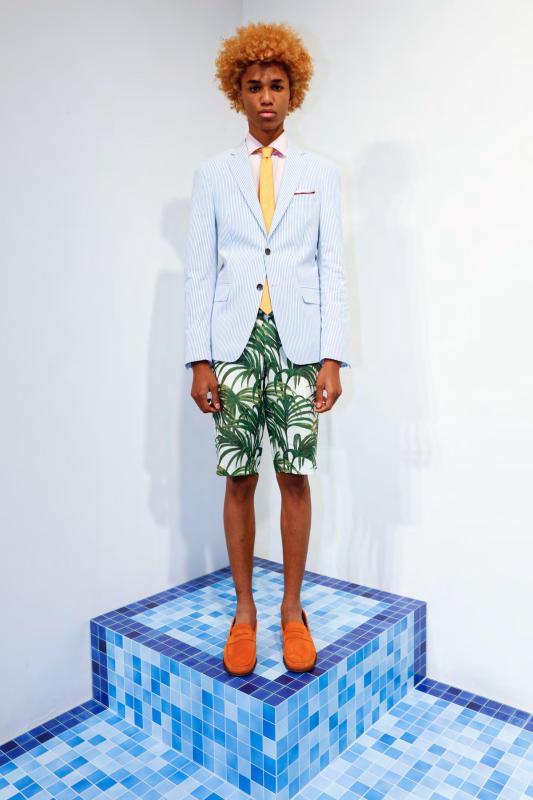 Menswear designer David Hart and legendary American tailored clothing brand, Hart Schaffner Marx, came together at New York Fashion Week earlier this summer to debut their first collaborative effort, an American-made capsule collection of brightly-colored, tailored suits.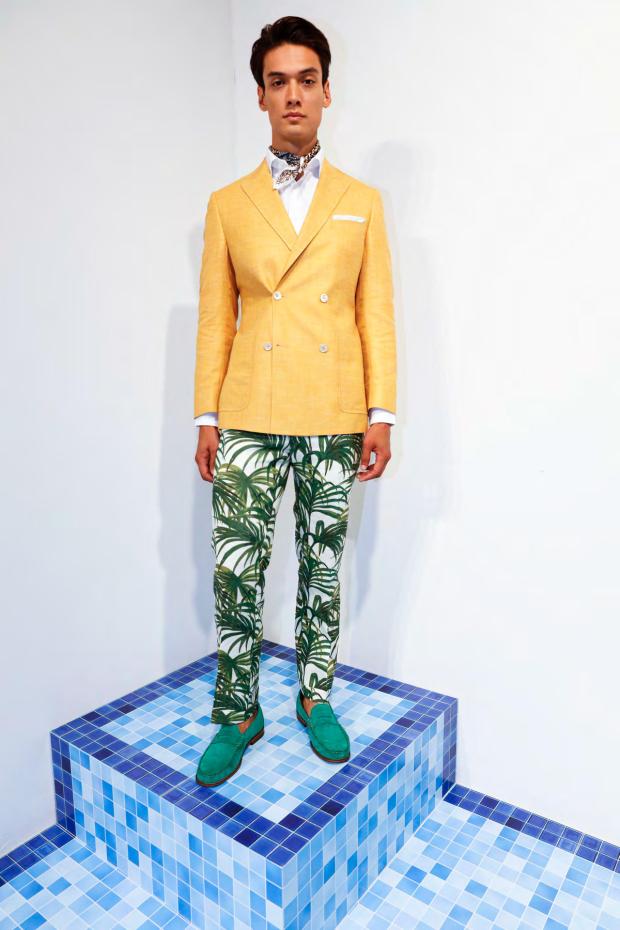 "It's an interesting partnership that I don't think people were expecting," revealed Hart of the marriage between himself and Hart Schaffner Marx. "But it's also a fun one, because it was really about bringing a youthful spirit to the brand's trademark aesthetic."
The collection conveys this youthfulness through its vibrant colors and patterns as well as with its crisp lines. While Hart Schaffner Marx has long been known for its elegant tailoring, Hart focused a great deal on tweaking the fits of their classic silhouettes in order to give them a fresh spin.
Related: How to wear a suit—Unspoken rules you need to know
The effect is a line of suits that are traditionally constructed, yet undeniably contemporary and of-the-moment.
"For the collection, we spent a lot of time hammering down new suit models that were more modern," Hart remarked. "These suits aren't for the guy who has to put one on to go to work—these are for the customer who loves fashion, who loves getting dressed up."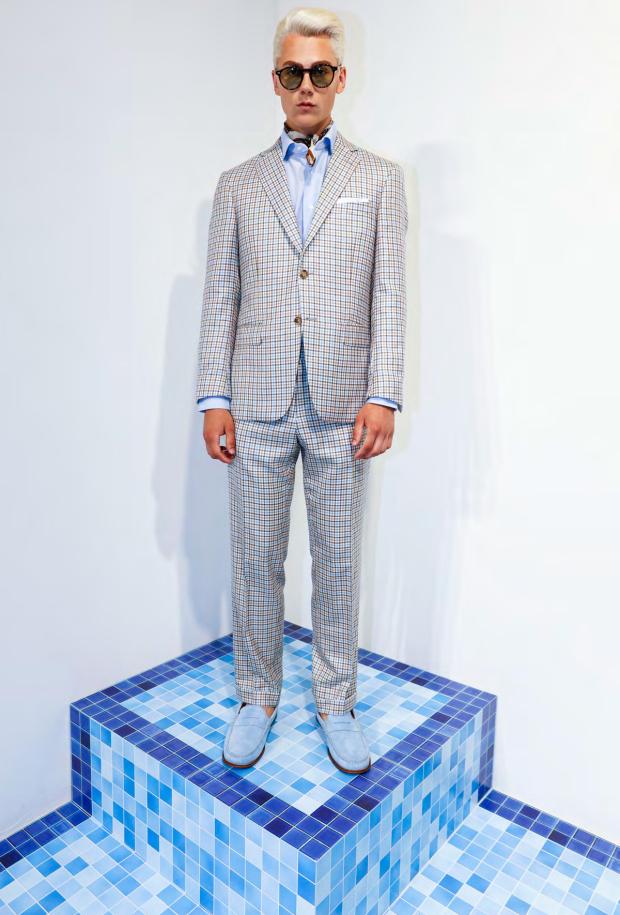 In addition to the fit, another important aspect of the collection for Hart is that it's American-made.
"I love the story behind Hart Schaffner Marx," he explained. "It turns 120-years-old next year and has always operated out of the same location in Chicago, which has made it such an enduring, iconic brand."
"It's fantastic that such an old brand, with a rich and amazing heritage, isn't staying in the past, but looking forward," he continued. "It's making tailored suits exciting for American men in the way that Italian and British brands have always done for their customers."
The capsule was unveiled this past July and will debut again as the spring 2017 collection for Hart Schaffner Marx.
Editors' Recommendations