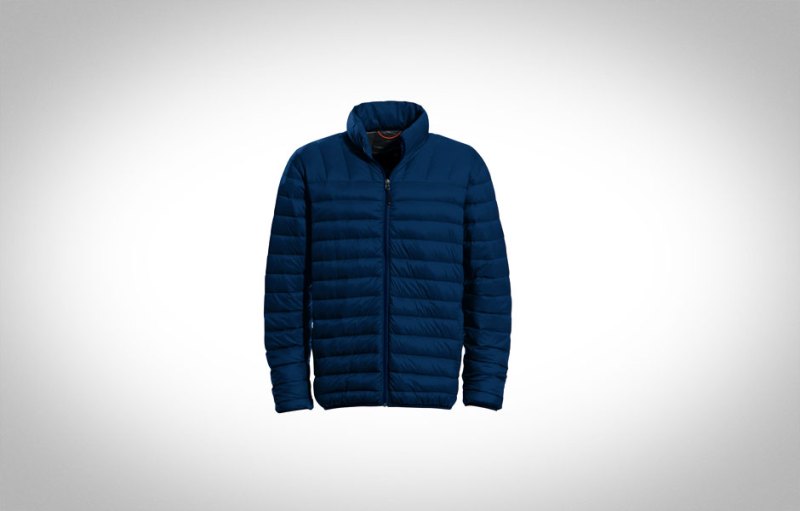 Winter officially started last week, which means there's no better excuse to expand your outerwear collection. If you still haven't found the perfect winter jacket, you're in luck because we have one that just might suit you – Hawke & Co's Flatiron down jacket.
Finding a good down jacket can be difficult; some are too shiny, many are too bulky, but this one fits just right – and guess what? It's packable. Yup, all you over-packers can now take two or three options with you on your next ski trip. The jacket is light, compact, and comes in a variety of colors. All of the warmth with none of the weight.
The Manhattanite jacket is perfect for the guy who rides his bike year-round or refuses to close the sunroof in February. Unique shoulder detailing adds an urban layer of style. This style is also so light it will pack into its own pocket.
Hawke and Co. has been around for three generations – 150 years to be exact. It's an independently owned and operated family business based out of New York City. They pay great attention to the detail of their many jacket selections.
The company has expanded immensely since their early days. They can now be found in over 20,000 locations around the world and they've managed to grow without any expensive advertising. Word of mouth and grassroot efforts have helped build this company into what it is today.
The brand offers sleek, stylish, and technically sophisticated outerwear at an affordable price. What more could you want in a jacket?
Hawke and Co. has some great post-holiday discounts happening right now, so make sure to check out the full selection of winter jackets on Hawke and Co,'s official website right here – hawkeandco.com

Editors' Recommendations