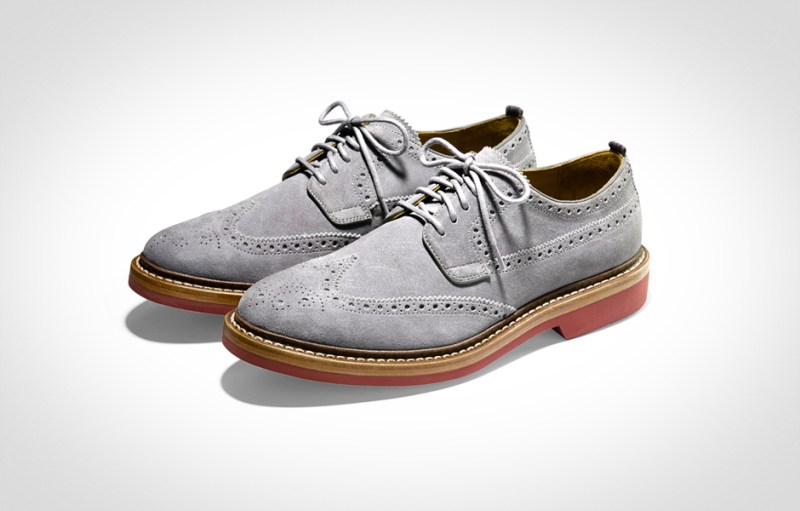 On Your Feet is all about that new shoe feeling- from the first time you open the box until they're worn into the ground. Sometimes we'll sift through the constant Air Jordan releases to bring you the gems other people will leave on the shelves, and sometimes we'll slide on reclaimed leather loafers from Prague, but we'll always focus on comfortable shoes with appealing and creative aesthetic. So lace up your new kicks and stand on the precipice of adventure, where will we go together?
Cole Haan is known for producing shoes with unique flair and great color blocking, but even we weren't prepared for the might of their new collection with much loved American designer Todd Snyder. With six brand new styles and a large palette of understated colors, you'll definitely want a few pairs of these in your spring rotation.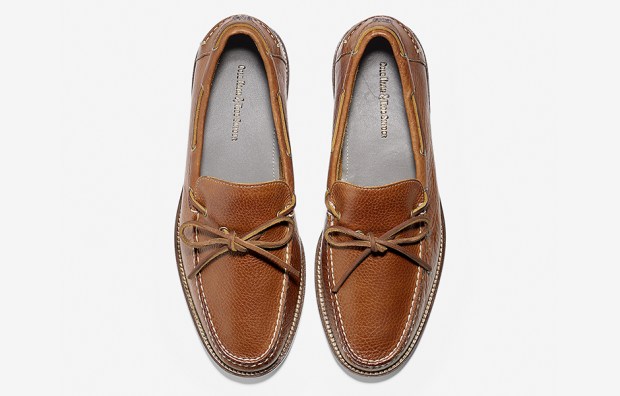 Snyder has long looked to Cole Haan for inspiration when it comes to designing his own lines, pulling from the shoe company's rich collection not only for concepts and looks, but also to use alongside his clothing and accessories. Cole Haan shoes have been featured on models in runway shoes for Snyder's brand for the last few seasons, and will surely continue to as he launches his own set of shoes.
Named for Lower Manhattan streets that no longer exist, the Todd Snyder collection reimagines silhouettes from the chukka to the loafer, and everything in between. With new woven textiles, high-quality suedes, and a variety of leather and nubuck options, there's a wide array of appealing footwear choices to kick off the spring season. Each shoe is made even more interesting by unique textured uppers, and striking outsoles that are sure to draw the eyes when paired with slacks or some casual khaki shorts.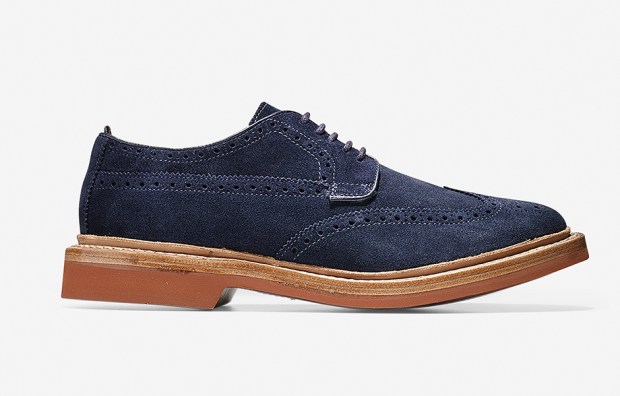 Of course, working with Cole Haan brings in the benefit of years of experience crafting comfortable and functional outsoles, so a number of the shoes in the Todd Snyder collection are fitted with premium leather and EVA soles. These shoes will be lighter, more flexible, and more comfortable than the average dress shoe in your closet, while still maintaining the professional, clean-cut look you expect from a long-standing shoe company.
You can check out the whole Todd Snyder collection on the Cole Haan website.
Editors' Recommendations