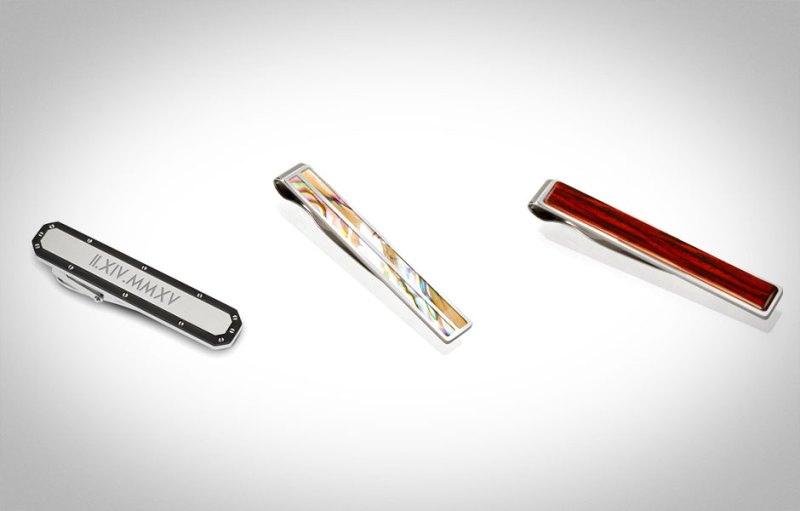 Immensely useful and a bane of dry-cleaners everywhere, tie bars and clips subtly secure your necktie to your shirt and thus prevent your favorite statement-making vertical piece of silk from accidently flopping into a plate of fettuccine alfredo or, worse yet, a potentially asphyxiating piece of workplace machinery. Aside from their practicality, these gentlemen's accessories also lend a final touch of polish to dressed-up outfits and indicate that you have paid attention to absolutely every detail of your personal presentation. Hence their status as one of the few jewelry items that the U.S. military allows its members to don while in uniform.
The simple fashion rules of wearing tie bars include clipping them straight across your front between the third and fourth button of your shirt, making sure that they cover three-fourths of the tie's width – no more, no less – and never wearing them with buttoned-up vests as that's redundant since vests already do a fine job of keeping your tie properly aligned and protected.
Whether you are shopping for yourself or your Dad this week, here are 15 of my first-ever nonalcoholic "bar" recommendations…. All are guaranteed to keep your cravat stain-free while simultaneously upping your style game.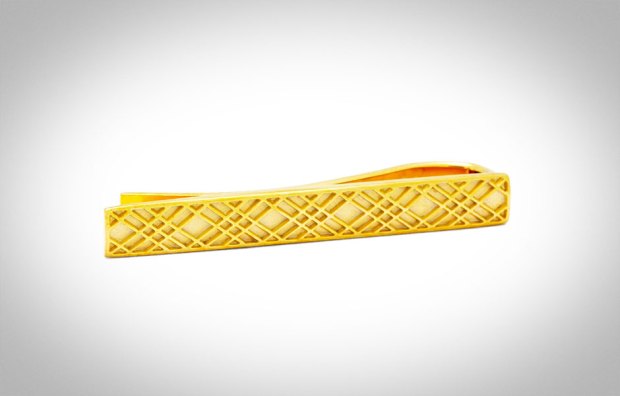 Gold-Plated Crisscross Tie Bar by Brooks Brothers,$183.75
"Movember" Tie Bar by Cufflinks, Inc., $30
Hamilton Wood Tie Bar by Ernest Alexander, $30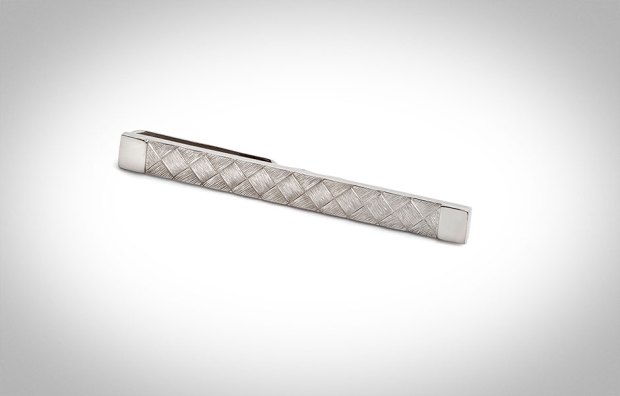 Stainless Steel Tie Bar with Weave Etch by Hickey Freeman, $75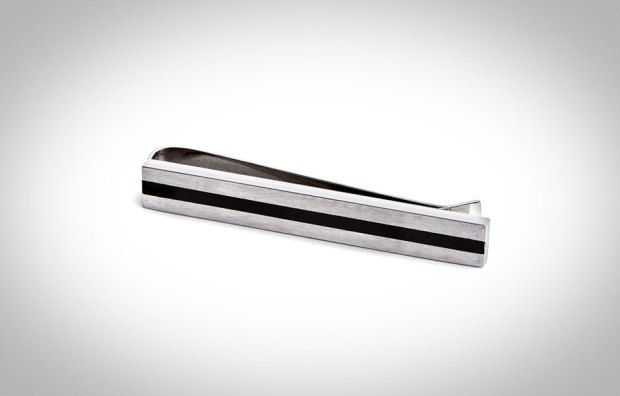 Brushed Stainless Steel Tie Bar by Hickey Freeman, $75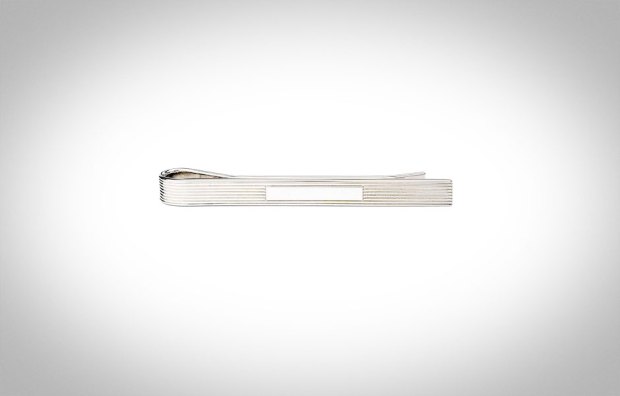 Engineered Tie Bar by J. Hilburn, $59
Cocobolo Wood Tie Clip by M-Clip, $59.95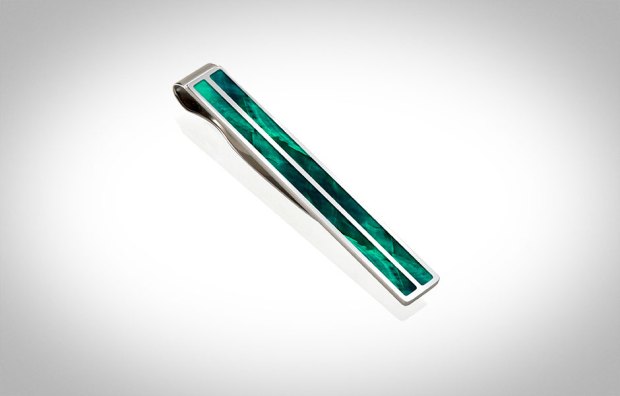 Teal Angel Wing Tie Clip by M-Clip, $59.95
Yellow Abalone Tie Clip by M-Clip, $59.95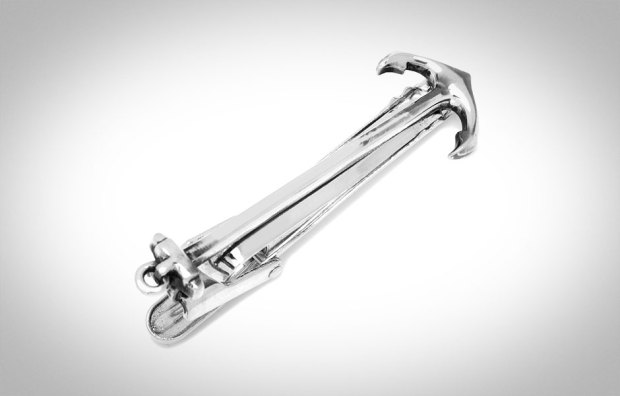 Anchor Tie Clip by Ox & Bull Trading Company, $45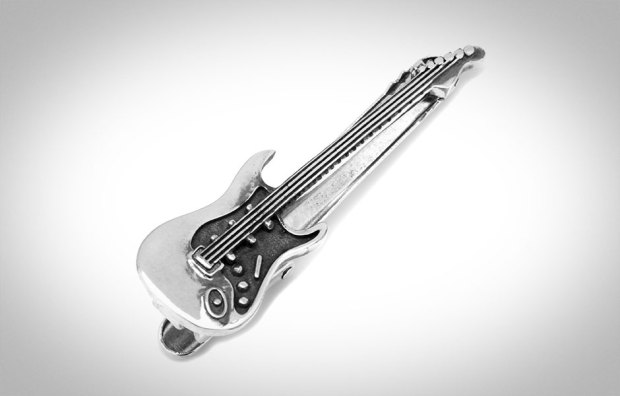 Guitar Tie Clip by Ox & Bull Trading Company, $45
Varsity Stripes Tie Clip by Ox & Bull Trading Company, $30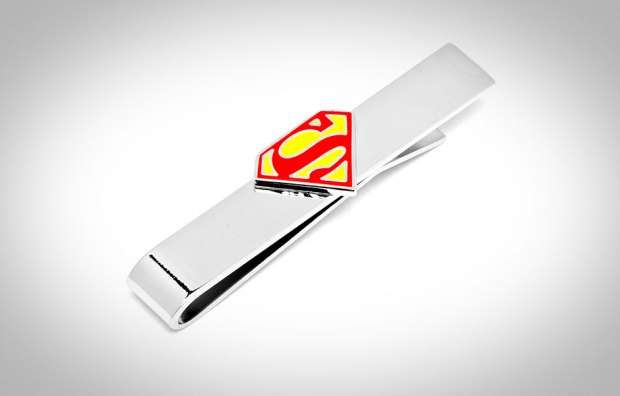 Superman Tie Bar by Things Remembered, $37
Engravable Riveted Titanium Tie Clip by Things Remembered, $45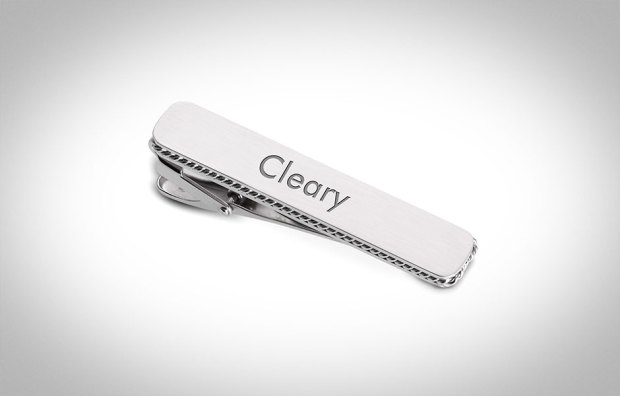 Engravable Stainless Steel Rope Edge Tie Clip by Things Remembered, $40