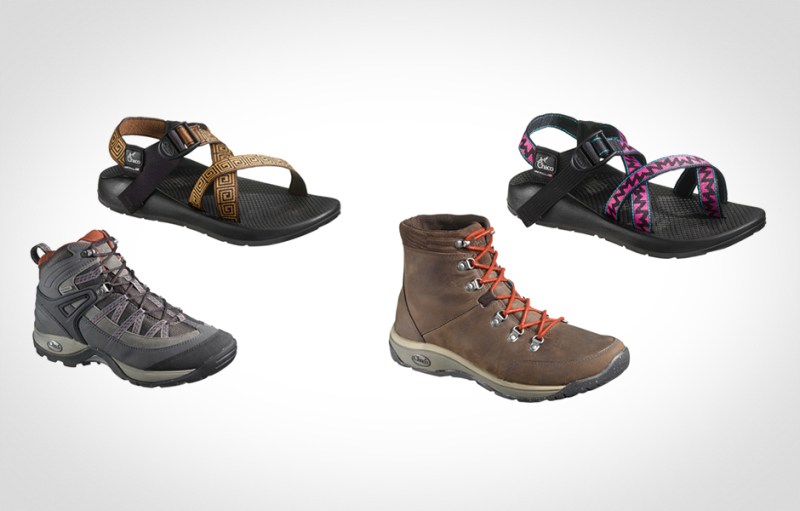 It used to be that sandals were the sole territory of river guides and dirty hippies at summer music festivals (birkenstocks with socks still give us the occasional nightmare). The advent of sport and hiking sandals in the 1980s changed that, at least for the outdoorsy set. Chaco sandals' unique footbed and simple, adjustable fit system turned the little niche sandals into a summer staple twenty-five years ago, and with the reintroduction of the "From The Vault" collection, these simple classics are back with heritage styling for a limited time.
The Chaco footbed,called the Luvseat, has remained largely unchanged since its inception in 1994, and after a few hours in a pair, it's apparent why. The anatomical fit and nearly perfect arch support provide countless hours of comfort whether you're hitting the trail or just exploring town. Combine that with the throwback styling of the webbing of these limited edition Z1 and Z2 sandals, and you've got an exclusive pair that will last you for decades of adventures.
If sandals don't quite fit your summer or fall wardrobe, Chaco is introducing an expanded line of boots and hiking shoes with the same proven Luvseat technology. Casual styles like the Roland and Brio feature waxed, full-grain leather uppers that are equally at home in the office, hitting an afternoon on the trail to your favorite fishing spot, or a weekend pub crawl. Lookout for more technical styles to hit later this fall. No matter your style, be it the heritage of those sandal sporting dirty hippies, or a more fashion forward office bound outdoorsman, you really should have a pair of Chacos on your feet.
Editors' Recommendations