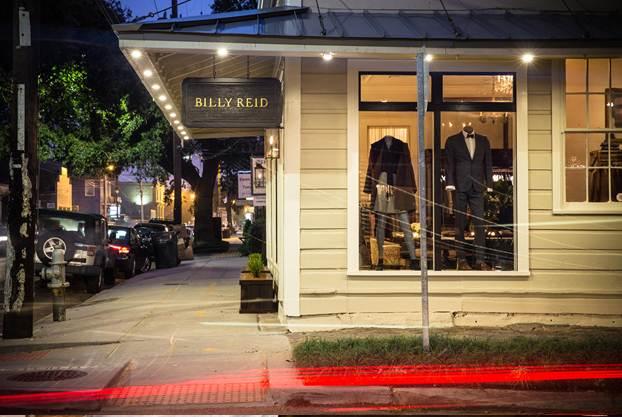 We are never as intimately acquainted with stores as we are at this time of year. Visiting boutique after boutique, you really come to appreciate the worth of a well-designed store; are there seats? Are the fitting rooms comfortable and is the lighting flattering? These are all needs that Billy Reid's brand new New Orleans store meets- and some.
The store represents something of a homecoming for the Louisiana-born designer. Reid's design ethos has always been synonymous with his Southern background, with collections that manage to retain an American workwear come Southern dandy vibe so the brand's latest Magazine Street location makes perfect sense.
Rather than scouting just another store location, Reid went in search of a home. Taking the conventional store layout to a whole new fantasy level, the 2,100 square foot space boasts a fully equipped Viking chef's kitchen which the brand plan to utilise regularly for secret supper clubs and community events as well as a porch and backyard area for 'entertaining' and watching Saints and LSU games. We know, finally our retail fantasy has been realized.
Urges to kick your shoes off and chill aside, what can we expect from the shopping? Well, the store will focus on tailoring, and will feature a special made-to-measure area (appointment only) as well as a section dedicated to the Made in the USA Heirloom line which, for those out of the know, elevates the precision of the modern suit jacket to new highs.
Christmas shopping in Billy Reid anyone? Just don't forget your slippers…
Editors' Recommendations