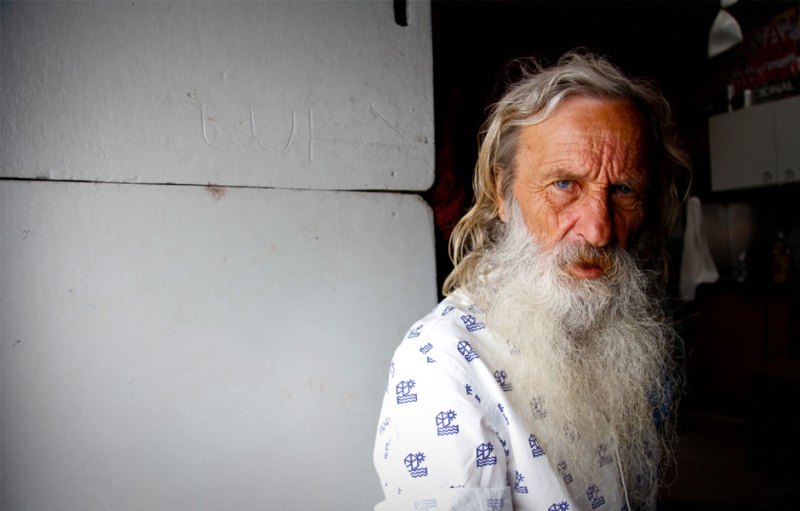 Often inspired by the sea and nautical life, La Paz is a five-year-old menswear brand that has made an international splash from its home base of Porto, Portugal. Founded and run by longtime friends Jose Miguel de Abreu and Andre Bastos Texeira, the label offers a refreshing, well-made and immensely wearable assortment of traditional shirts, jackets, jerseys, pants and shorts, knitwear and swimwear with just the right amount of seaside steez. Anywhere from 100 to 120 different garments, which are all manufactured in Portugal, make up each seasonal collection, which is sold directly online and at better men's specialty boutiques such as Wittmore in L.A. and Kinfolk in Brooklyn. De Abreu recently discussed his spiffy label's appeal with me….
What is La Paz best known for?
Its link with Atlantic and the price/quality relationship.
How would you describe the overall aesthetic of the collection?
Classic, with clean designs, nice fabrics and textures.
What are some of the key highlights/bestsellers of the current collection?
The Ortigao bomber jacket, The Baptista worker coat, the Novo knitted cotton sweater, the Alegre beach pattern shirt and the Soeiro fluorescent-striped T-shirt.
What are your current favorites?
The Novo jumper, because I really like the effect of that knitted cotton yarn with the raglan sleeve. And the Alegre beach pattern because we see that beach icon all over the country (it's the sign which indicates the beaches' direction and how far they are), so it's always associated with holidays, freedom, sun and fun. Also the Baptista light gray coat, because the fabric is really comfortable for that kind of jacket. And finally the Soeiro T-shirt because it reminds me of childhood and the Mirra raglan because it gives a nice touch to the classic oxford shirt.
What sets La Paz apart from other brands?
The color and the textures are both a strong part of the La Paz DNA.
Who is the La Paz customer?
He's between 28 and 50 years old, kind of classic, not too attached to the latest trends and cares about the quality and hidden details.
How has the line evolved since it was founded five years ago?
It evolved in a very natural way, we were lucky enough to have a great feedback from the very beginning which allowed us to keep on doing what we felt it was right until now. We are growing each season in a very consistent way, with nice collaborations and meeting new people so we are happy.
What is next for La Paz?
We are keeping this kind of narrow in terms of strategy, a sort of a contended evolution, but we would like to open our own shops in the future.
How has being Portuguese affected the brand or its look?
I think being Portuguese affected the brand mainly through our connection to the sea – specifically The Atlantic – its people and traditions.
Editors' Recommendations