On Your Feet is all about that new shoe feeling- from the first time you open the box until they're worn into the ground. Sometimes we'll sift through the constant Air Jordan releases to bring you the gems other people will leave on the shelves, and sometimes we'll slide on reclaimed leather loafers from Prague, but we'll always focus on comfortable shoes with appealing and creative aesthetic. So lace up your new kicks and stand on the precipice of adventure, where will we go together?
If you've been watching Adidas Originals recently, you've seen a wealth of daring and creative shoes and gear. The brand has been building a portfolio of classic and modern shapes since mid-2014, and they're starting to really capitalize on each one. For the spring of 2015, they've revamped the Adidas Tubular Moc with a Hawaiian theme and a bigger, bolder color palette.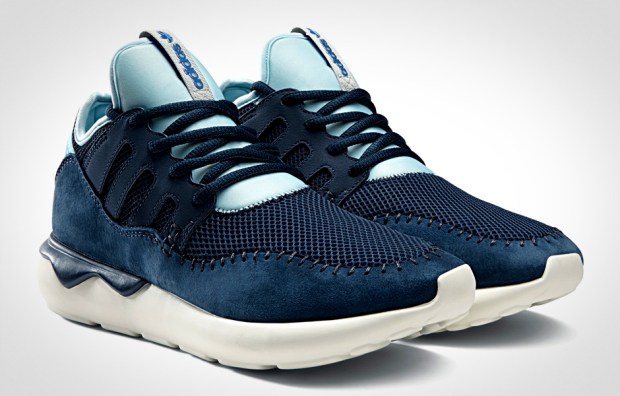 When the Tubular first hit the scene last year, its distinct styling and outsole, as well as its great price point, rendered the shoe an instant classic. Following up on the original, the Moccasin version added buttery suede, naturally inspired colors, and exposed stitching for a casual and sunny look. On the toe-box and sides, stretchy neoprene keeps the whole shoe light and breathable. While the first few pairs kept it simple with singular focus and color blocking, this time around the 3-stripes are getting a bit more daring.
While all three pairs are centered around a single color, they're each given a secondary contrasting color that makes an appearance around the collar and heel-counter, which fans of the shoe will notice immediately. The palette here extends a bit further and brighter than the previous runs of the shoe, without getting too crazy. Like the rest of the Tubular line though, the standout feature is the compression-molded EVA outsole.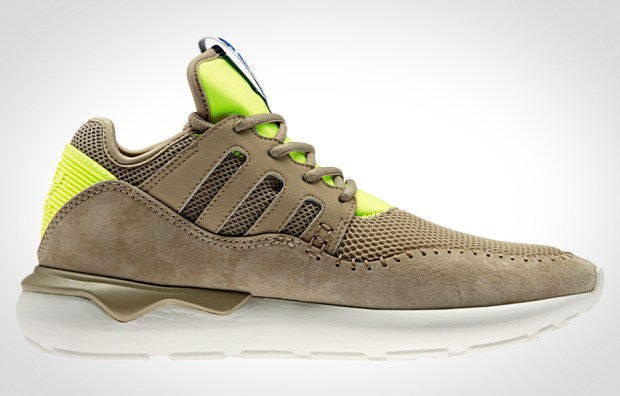 When viewed from the bottom, the Tubular outsole looks like it might be filled with air, but it's actually a solid piece that provides significant cushioning and reflexive response. It's an amazing blend of form andfunctionality that feels great, and has a look like no other sneaker you've worn before. They're definitely sporty, but make no mistake, you could wear a pair of these suede Tubulars in hemp or collegiate blue with some khakis for a spring look that'll take you from the office to the park.
The Adidas Tubular Moccasin is available in a number of colors and sizes on the Adidas Originals page.
Editors' Recommendations