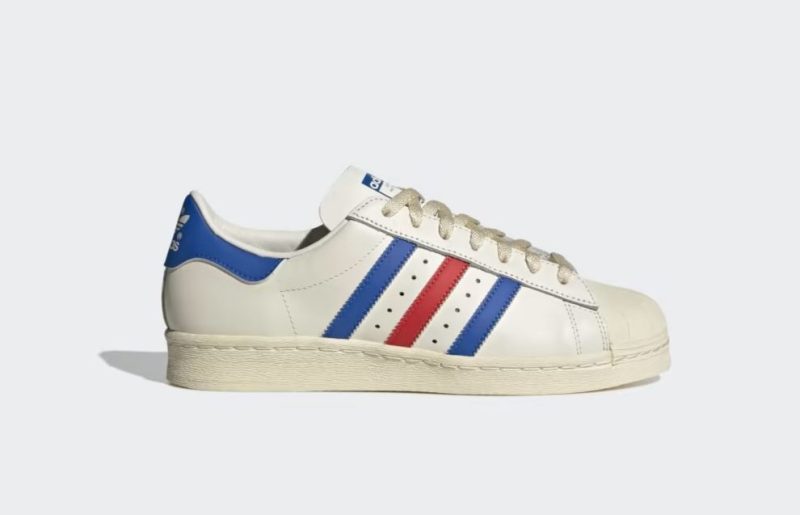 Adidas is having a big sale on Superstars. We're talking discounts as big as 30% on 29 different styles. Adidas doesn't have too many big sales, so unless you get a coveted pass to the Adidas employee store, this is your best chance to buy the shoes. The standard Superstars sneakers are at least 5% off, and many of the more unique styles have discounts as high as 30% — the Into the Metaverse or Y-3 designs, for instance.
Adidas Superstars first debuted as a basketball shoe in 1970, and they've stayed culturally relevant since then. They popularized the shell-toe style and merged perfectly with the iconic three stripes. Because of their simplicity, they've been the perfect canvas for countless styles and collaborations over the years, and right now some of those styles are part of the best sneaker deals available today. We've pulled some of our favorites below, but you should shop the sale for yourself.
Why you should shop the Adidas sale on Superstar Trainers
Adidas Superstar Trainers offer classic shoes with a uniquely retro-inspired look, and yet they're also adorned with "fresh" and modern details. The colorful stripes offer a pop, letting you flaunt your favorite designs without going too over the top. The rubber shell toe, sleek profile, and timeless style match just about any outfit you could step into. Moreover, they're incredibly comfortable, no matter what you're doing. If you're going for a hardcore run, sure, you might want something else, but for just about every other activity, even playing a game or two on the court, these would be just fine — if you can handle a few scuffs. It's also worth noting that there are some fairly easy ways to clean sneakers so they look new again.
As for the huge sale, there are a lot of different styles here, perfect for brushing up on the latest men's fashion opportunities. The classic are just $84, down from $120, which is a discount of $36. If you want something with a little more color, or a little more flair, the standard are also discounted, down to $95 from $105 — saving you $10. Those come in a few different styles, like the vibrant semi-impact orange or dark emerald green.
Most feature a regular fit, with a lace closure, leather upper, rubber outsole, and plenty of comfort. The design is rooted in sports and activity, namely basketball, but has since been adopted by hip-hop greats and anyone who loves a versatile, convenient shoe, to be honest.
Nearly the whole lineup is on sale, and it's one of the best men's fashion and Adidas sales we've seen in quite some time, so you don't want to miss it. Why not head on over there and see if you can find anything you like? We've only mentioned a few options, there are so many more.
Editors' Recommendations