Austin, Texas punk quintet A Giant Dog's new album is filled with boisterous melodies and clever lyrics. Titled Toy, and released through Merge on August 25, is the group's fourth release overall and its second on the label. It finds the group honing its songs into three-minute, hook-filled gems that are both heartfelt and brimming with caustic wit.

Lead single "Photograph" is a raucous love song powered by Graham Low's bass and Daniel Blanchard's drums. Guitarists Andrew Cashen and Andy Bauer chug, aggressive but catchy, alongside the group's rhythm section as vocalist Sabrina Ellis belts out an ode to "lasting devotion and desire for one's lover even as their body succumbs to the ravages of time:" "I wanna see you with your sagging tits / I wanna  see you when your jeans all split / I wanna kiss you when your teeth all rot / I wanna kiss you when your memories have been forgot." Ellis explained the song's inspiration in an interview with the Houston Press, "We wanted to write something romantic but not unrealistic that expresses the idea of feeling sexual and feeling lust but knowing that this person will be affected by the years and the life you spend together."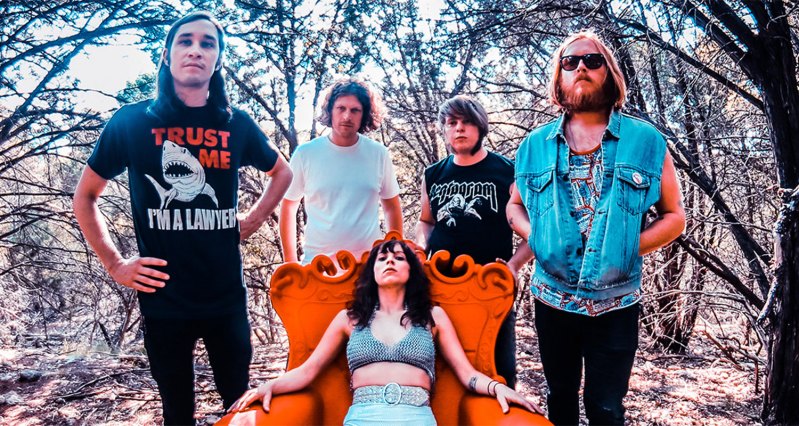 "Fake Plastic Trees" is an album standout that shares a title, but has no other discernible relationship, with a Radiohead song. A wonderful piece of garage rock, the guitar lines are both catchy and crunching. A playful melody in the chorus helps lighten the mood of the slacker narrator's desultory monologue, and a handful of strings make a surprise appearance in the song's bridge.
"Angst in My Pants," unlike "Fake Plastic Trees," is a cover of the classic Sparks song. It adds a bit of texture to the album. The track opens with a rapid-fire drumbeat, joined not long after by the bass-line. When the guitars eventually arrive, they are quieter than on previous tracks. This relative subtlety allows the song to rise and fall multiple times before eventually building to an outsize crescendo.
A Giant Dog's Toy is out now on Merge Records and is available through Amazon, iTunes, and the Merge Records Shop.
Editors' Recommendations