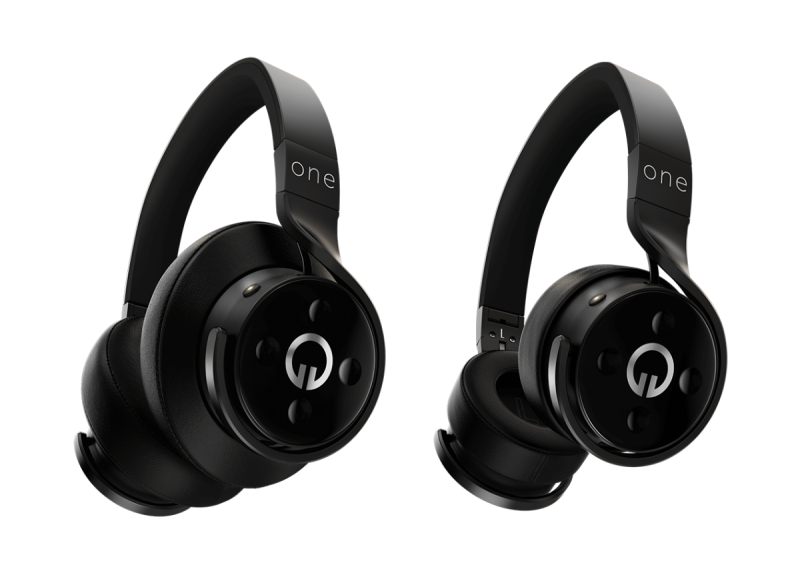 There are headphones, and then there are headphones. The Muzik One headphones are the first smart, socially connected headphones. The headphones feature full integration with both Spotify and IFTTT, which means that you can use your headphones for just about anything you can imagine, from turning on your lights at home to getting the weather report, to opening your garage so you can park your car. Its Spotify collaboration marks the first between a music streaming service and a connected headphone company. Also, you can switch from on-ear to over-ear headphones and vice versa.
Still not convinced? Some of the world's most famous athletes and entertainers, like Drake, comedian Kevin Hart, Super Bowl champion and MVP Von Miller, and NBA All-Star Chris Paul have promoted the brand or are strategic investors and partners.
Muzik One headphones also have programmable Hot Keys so that you can use one touch functionality, voice control, intuitive touch control and long-range wireless connectivity. Plus, when you download the Muzik Connectivity app and link it up to your headphones via Bluetooth, you'll be able to customize your hot keys to do the following:
Connect: Enhance music and social media experiences by connecting directly with Facebook, . Twitter, Spotify, Apple Music and more with the Muzik® Connect App
Discover: Proprietary software identifies the song being played and automatically finds a legal link for sharing on social networking platforms
Share: Current track, location, weather, time, and an image from Google Street View
Customize: Program hot keys to speed dial favorite contacts, save or share songs, get the news and more with one touch
How many pairs of headphones can do all that? None that we're familiar with. So if you're in the market for some holiday gift giving, or if you just want a new pair of headphones, go for a pair of the Muzik One headphones. They beat out your headphones in functionality by a landslide.
Muzik One headphones, $299 at muzikconnect.com.
Editors' Recommendations