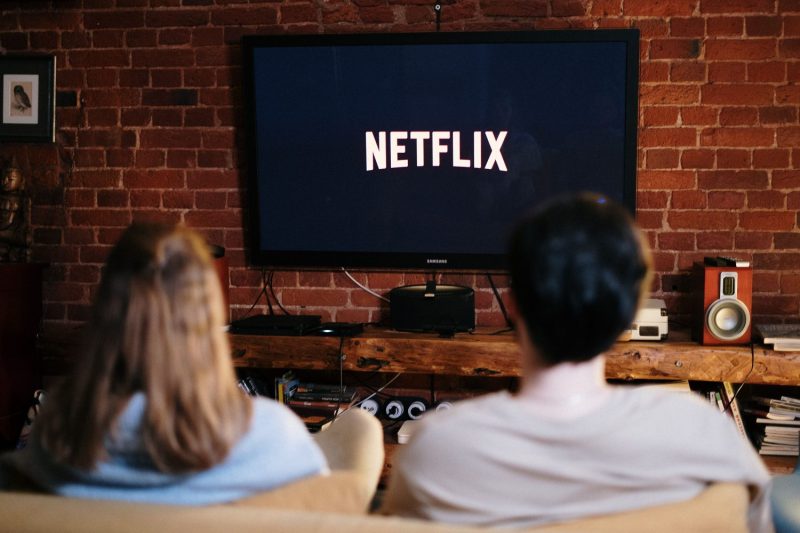 If you're a diehard HBO fan, you're probably still mourning the end of the first season of The Last of Us. The terrifying, yet heartwarming drama kept fans on the edge of their seats for almost two months, as everyone collectively discussed how the series was going to finish and whether it would stay true to the video game.
It's hard to imagine the adventures of Pedro Pascal's Joel and Bella Ramsey's Ellie would have hit home in the same manner if the streaming service would have released all nine episodes in one fell swoop. Still, this binge-watching model is how many of HBO's competitors have garnered success in the last decade, not the least of which is Netflix.
The world's most famous streaming TV service helped revolutionize how people consume content. Some fans love the thrill of devouring an entire season of TV in one night, as it might resemble watching a super long movie. There's clearly been a reversal of this model in recent times, though. Not only does HBO Max do weekly releases, but other streaming platforms like Hulu, Disney+, and Paramount+ all have patterned schedules for their programs. Does this mean the binge-watching model is dead? Let's discuss this further!
Why did binge-watching take over the 2010s?
TV has always been about making a profit, just like any other business venture in a capitalist society. Netflix and HBO Max aren't in the market to cater to consumers unless it is financially advantageous for them. Keeping this in mind, Netflix pioneered binge-watching by releasing its shows all at once and the streaming service did this because it made itself loads of cold hard cash. Subscribers would purchase packages with Netflix to catch up on all of their favorites and classics at once, and it still allowed flexibility for certain demographics that couldn't watch TV on a weekly basis.
According to Francis Perdue, the founder of Scooter P Entertainment, the binge model opened up TV options for people who weren't typically invested in regular programming. This sentiment still prevails for companies like Netflix in 2023. "Binge-watching for busy professionals, business owners, and even teenagers is helping them keep up with trends, news, and new seasons of shows that are actually released on a weekly TV schedule for new episodes of new seasons," Perdue said.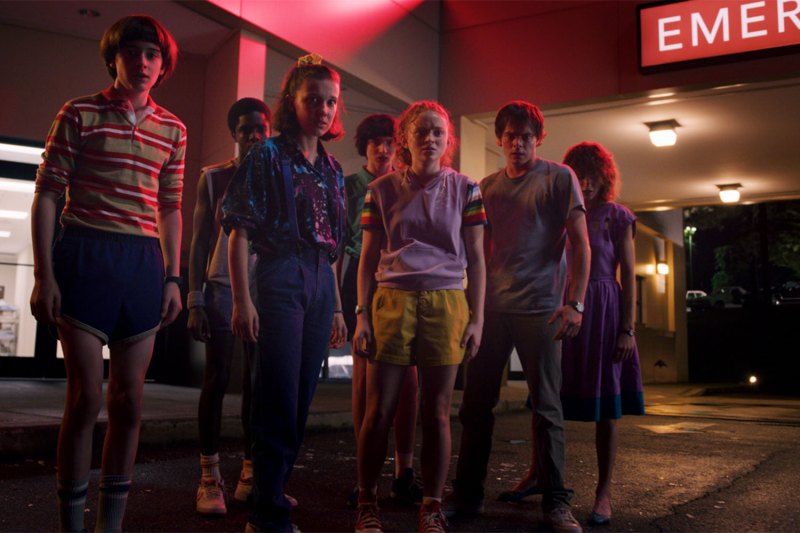 Streaming services like Netflix make a huge profit from binge-watching because it's addictive. Consuming one series leads to taking on another one, and yet another one. Netflix leads its customers down a rabbit hole of options because of the sheer amount of content and the accessibility of the shows available to them. After indulging in the sci-fi perfection of Stranger Things, viewers get suggestions of similar shows that will help Netflix garner loyalty and attention from their customers.
Perdue explained, "It is all about the subscription level or bundle the customer is on. That is where the revenue comes from, and when customers binge-watch, that gives the opportunity to promote more options of shows to watch and advertisements can be viewed as well."
So, if there are so many pros to binge-watching, why has it been trending backward? There have to be several upsides to the tried-and-true method of tuning in at the same time every week, and anticipating the next episode of a show for seven days in between.

How has the weekly release seen a revival?
Weekly releases of TV have been the standard going back to the days of I Love Lucy and Gilligan's Island. Tuning in on Wednesdays at 8 p.m. on ABC for Abbott Elementary or Sunday nights on HBO for Succession remains a highlight of the TV-watching experience, and channels like these have never swayed from this style of storytelling. Even as Netflix changed the game, old-school release schedules endured in certain sectors of television, because they are advantageous for profits in a plethora of ways. This helps explain why so many other networks and streamers have started to return to this model.
"Binge-watching is not the optimal model for profits," says Scott Lieberman, the founder of TouchdownMoney.com. "The reason is simple. Customers can watch all the episodes of their favorite show and then easily cancel. There's really no penalty. Just subscribe again when there's another show they want to see on the service."
"Survey data from Mintel revealed that nearly 20% of HBO customers would cancel the service after their favorite show stopped making new episodes. Knowing that they rely on the blockbuster TV show model (such as The Sopranos and Game of Thrones), HBO will milk a hit for all its worth."
It's easy to see how the weekly model has re-won the hearts of people worldwide. The aforementioned shows like The Last of Us and The Sopranos would have lost a lot of their luster by being watched in one sitting. These are literary masterpieces that tell a long-form story. The characters and the setting are meant to be absorbed in meaningful and patient ways. Episodes get lost in the shuffle when people binge.
The poignant LGBTQ+ story told in the third episode of The Last of Us would have been overshadowed by the bombastic season finale in a binged setting. The final season of Succession would already be over if it were on Netflix instead of HBO. The anticipation and the discussion surrounding TV when it's released every week is undoubtedly a good thing for streamers who choose to go that route. People are forced to maintain their subscriptions for longer, and social media sites like Twitter and Reddit are inundated with fan theories and analysis, bringing more viewers to the party.

Where is streaming TV headed in the future?
After consulting with our experts and using personal preference to suss out the field, it feels like streaming TV will have a potpourri of options to choose from in the coming years. Netflix still brags about the number of subscribers it has and the minutes of content consumed by its original programming and acquired classics. On the other hand, HBO Max and Disney+ are riding high on the backs of their gradual releases week by week. Both models are financially feasible, but expect the OG way of watching TV to win this tug-of-war at some point in the next decade.
"This [weekly watching] is also the reason live sports programming is so profitable. It's binge-proof. People want to watch in real time," adds Lieberman. "That's why the New York Yankees bought back their YES Network for $3.47 billion."
TV is the most engaging entertainment medium on the planet. Staying true to its roots is the reason it will continue to captivate and enthrall people from all walks of life for the foreseeable future.
Editors' Recommendations