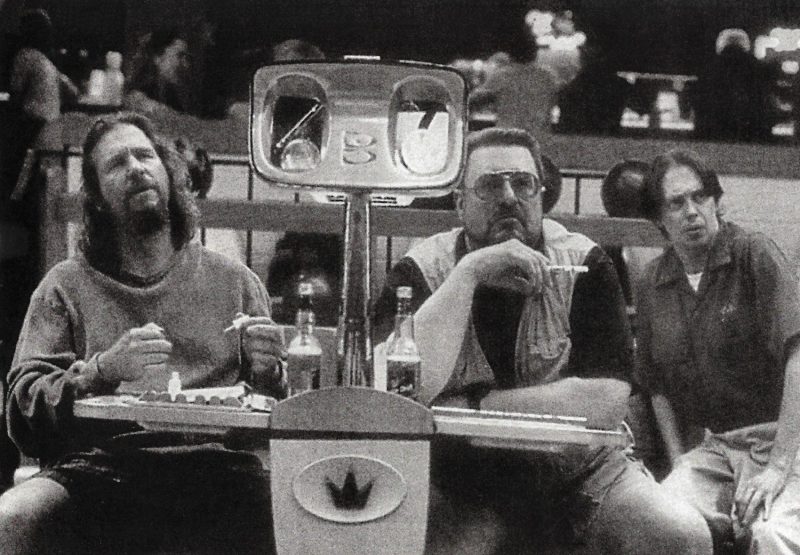 Actor, writer, and producer of film and music, Jeff Bridges is a household name that any movie lover should know. Born in true stardom fashion in L.A. to two already famous actors, Lloyd and Dorothy Bridges, Jeff still showed his worth as an actor by proving it time and time again. Starting at the young age of 17, Jeff had already featured as an extra in a few films and shows (some of his parents' as well as others) before going out on his own to really get a taste for showbiz.
Pursuing his dreams never got in the way of his other life accomplishments though, like joining the Coast Guard right when he turned 18. Jeff strived to be a man of many talents. During his eight years of service, he landed his first breakout role in the timeless The Last Picture Show (we will get to that shortly), which was only the beginning of his long career in film.
As will be shown in our list today, Bridges took on countless roles that challenged him emotionally, physically, and spiritually. Some of which even helped him hone lifelong talents, musical and otherwise. Lots of people may think they know all of Bridges' great films, but there are a few on this list that may surprise you and make you say "How could I, a great film fan, have possibly missed that one?." We're here to tell you: You're not alone. Jeff took his acting talents to work with numerous different award-winning writers, directors, producers, and other actors over the years, which we've taken the time to rank. So here is our list of the top 10 best Jeff Bridges movies of all time.
Editors' Recommendations