Nothing lets you relive the old days quite like reclining back in your own car or hanging off a tailgate with a box of popcorn and a giant soda in hand while watching a summer classic at a drive-in movie theater.
The nation's first drive-in movie theater opened in Camden, New Jersey, on June 6, 1933. By the 1950s, the number of outdoor big screens eclipsed 4,000. As technology in the digital evolution and home entertainment climbed in popularity, the decline of the classic American drive-in began.
Because many Hollywood films started using digital projection as their main medium, it limited the movies drive-in theatres could play, as it was an expensive transition for a screen of such size.
However, this great American pastime is still present in some parts of the country, kept alive by theaters that could afford the conversion to digital projection and by offering unique concessions. Besides, catering to nostalgia will always bring business. Here are some of the best drive-in movie theaters in the U.S. you can still visit, so you and your Grandpa can share dating stories.
Lakeport, California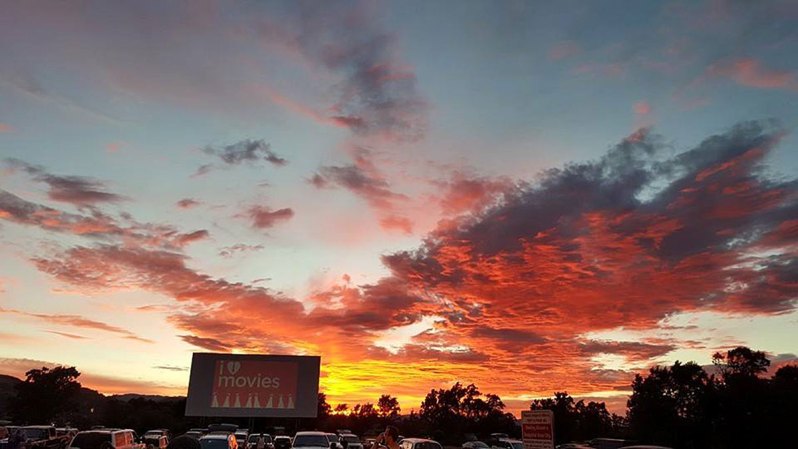 If you ever find yourself in the Lake County area of Northern California, Lakeport's Drive-In movie theater should certainly be one of your visiting destinations. Be treated to buttery popcorn, family-friendly feature films, and beautiful sunsets. You could also purchase a $5 food and beverage permit to allow you to bring in your own goodies to the big screen.
Dearborn, Michigan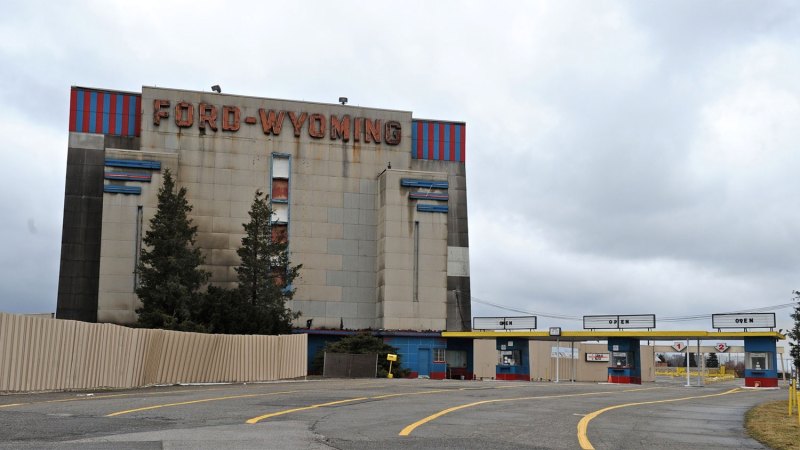 The Ford Wyoming Drive-In takes the cake for the largest theater in the world and certainly one of the best drive-in movie theaters in the U.S. Hosting five screens and up to 3,000 cars on any given night, the showings are always double features, and the grounds are open all weekend nights as long as weather permits. They also have great concession offerings, such as a chicken or Philly steak, a steaming shrimp dinner, and good ole pretzel bites.
Minetto, New York
The Midway Drive-In Theatre in Minetto, N.Y. opened for business in 1948, making it the oldest operating drive-in in New York State, and Central New York's last standing theater. The single screen theater is known for its triple features nearly every weekend and was the first of its kind to screen open-captioned movies for the deaf community.
It closed down shortly for a remodel but reopened in April 2017, showing movies rain or shine, with an open field for kids to run around and play, and an overall welcoming atmosphere. So much in fact, Midway sells out of space quite often.
Middle River, Maryland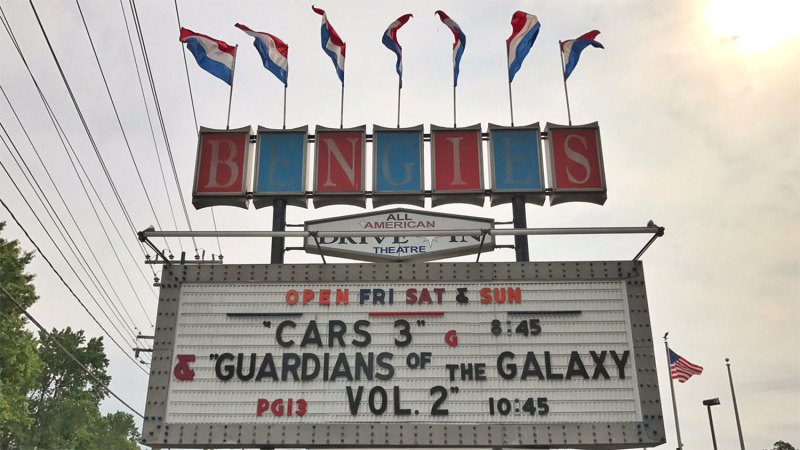 Boasting the largest movie screen in the country – measuring 52′ x 120′, with a 460′ throw – the Bengies drive-in is an easy pick when weighing out the best drive-in movie theaters in the U.S. Not only does it offer a massive screen, Bengies offers a third length film for the late night crowd at a reduced price on Fridays and Saturdays – for only $10.
They also offer a massive concession selection to match, providing everything from pulled pork and a meatball submarine sandwich to jalapeno poppers and caramel candy apples.
Newberg, Oregon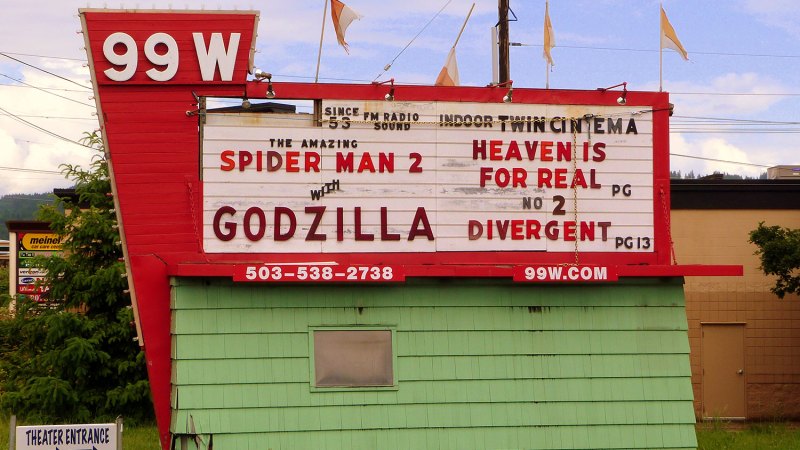 During the late 1950's, Oregon was home to as many as 70 drive-in theaters. Now, there are only three. Of those three, the Francis family-owned, solo-screen 99W Drive-in is by far your best bet. The closest drive-in to the city of Portland, 99W screens double features seasonally between late April and October, and on the weekends.
Carthage, Missouri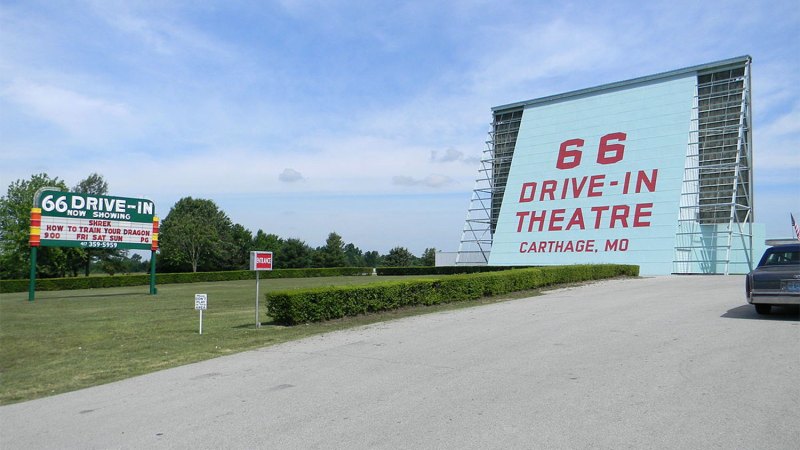 Located along Historic Route 66 in Carthage, Missouri., the 66 Drive-In is one of the few remaining historically intact drive-ins operating on the famous route. The theater plays double features each Friday, Saturday, and Sunday, and they have a bevy of concession options, from savory BBQ sandwiches, mouthwatering chili dogs, and delectable nachos.
Tulsa, Oklahoma
Another pit stop along Historic Route 66, also known as The Daily Double in The Outsiders, the screens at Admiral Twin actually burned down in 2010, but the theatre has persisted. The drive-in is still open and they advise you to arrive early since they still experience long lines which start to form closer to showtime. You might want to make this one a date night, as they only show movies on the weekends.
Editors' Recommendations