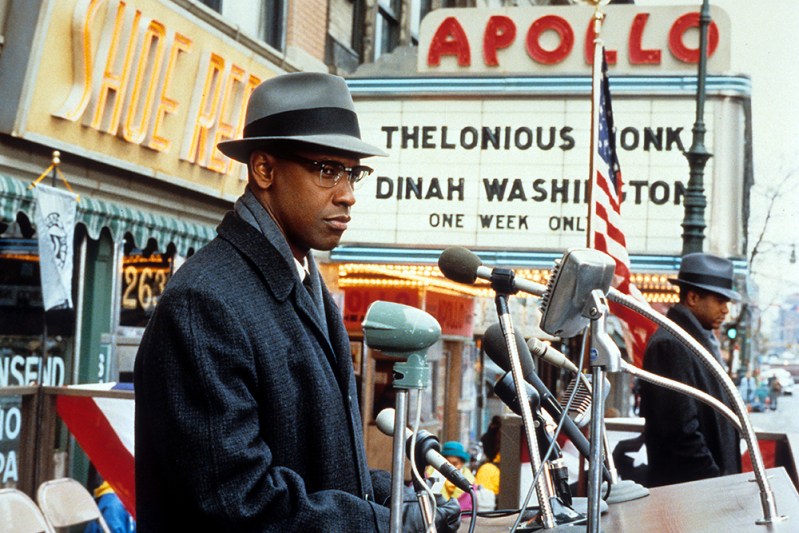 While Denzel Washington made his first big screen appearance in 1981 (Carbon Copy) as the long-lost young Black son of a successful white businessman (George Segal), he is more likely remembered early in his career for portraying Dr. Philip Chandler in the television series, St. Elsewhere. Over the course of his big screen career, Washington has played some extremely memorable roles and has been nominated for eight Oscars though he has only walked away with two. Arguably, he deserved at least a few more.
His first Oscar came in 1990 for Best Actor in a Supporting Role for his portrayal of a private in the Union Army in the historic epic, Glory (1989). His second win came in 2002 for Best Actor in a Leading Role in Training Day (2001). At least two other award winning performances were for his roles in Malcolm X (1992) and Fences (2016).
Related Guides
Throughout his long and successful career, on the big screen (and off), Washington has played an array of characters including a high school football coach, airline pilot, civil rights leader, boxer, submarine officer, corrupt detective, and an airline pilot (just to name a few). He is known for an almost unprecedented passion when portraying his characters.
Now, in his mid-60s, Washington is still turning out blockbuster hits and there's no end in sight for this Hollywood icon. He has starred in over 40 films and we dare you to choose a list that is mo' better than the 10 below.
Editors' Recommendations