"The world went and got itself in a big damn hurry." – Brooks Hatlen, Shawshank Redemption
We're not sure Brooks would've appreciated the cars of today. Most have gone soft, choosing to value comfort and convenience over the driving experience. Even today's sports cars boast frilly accessories like automatic parking assist, heated seats, and Bluetooth stereos with satellite radio. Thankfully, one bootstrapped Midwest builder is reviving the dying art of the pure vintage racer, one beautifully handcrafted roadster at a time.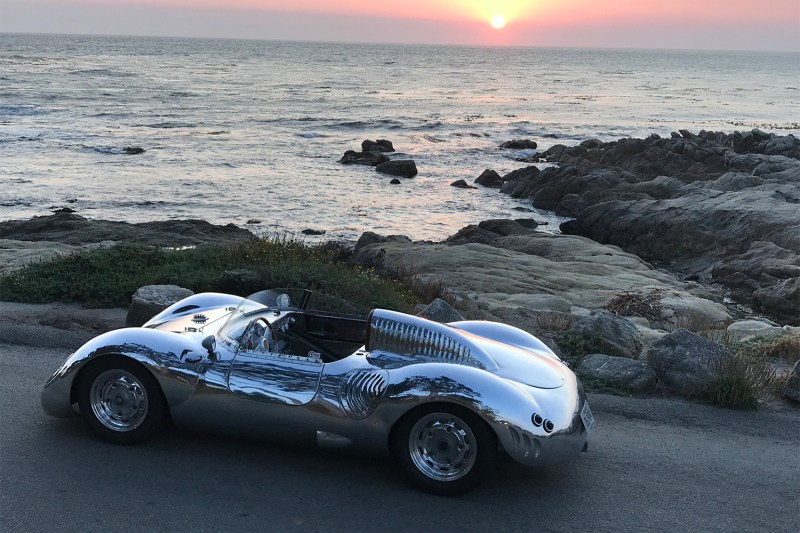 The body of the Runge RS is a modern masterpiece. From the side, the design appears to flow like mercury recalling the beautiful, curvy bodies of '50s-era Ferrari, Maserati, and Jaguar roadsters. Runge admits pulling heavily from the Porsche 550 Spyder and Porsche 718 RSK specifically.
Beneath the stunning polished aluminum, the RS is all business. Hearkening back to the racing days of yore, the steel tube-frame chassis supports a mid-mounted, air-cooled, flat-four engine pushing 159 horsepower. Mated to a four-speed "longbox" transaxle means it can more than hold its own on the freeway. The four-wheel disc brakes mean it stops plenty quick too.
Stepping into the two-seat cockpit feels like time-traveling a full six decades. The classic racing bucket seats, copious brown leather trim, and wood-rimmed steering wheel remind the driver this is no ordinary auto. The interior dispenses with the unnecessary "conveniences" standard in today's modern sports cars. You won't find cupholders, touchscreen navigation, or even a radio for that matter. Behind the wheel of a Runge RS, those become superfluous. This is a car that's all about the unadulterated exhilaration and fun of the driving experience. The only notable accessories are a few vintage mechanical components and a single-man tonneau cover. Leave your latte at home.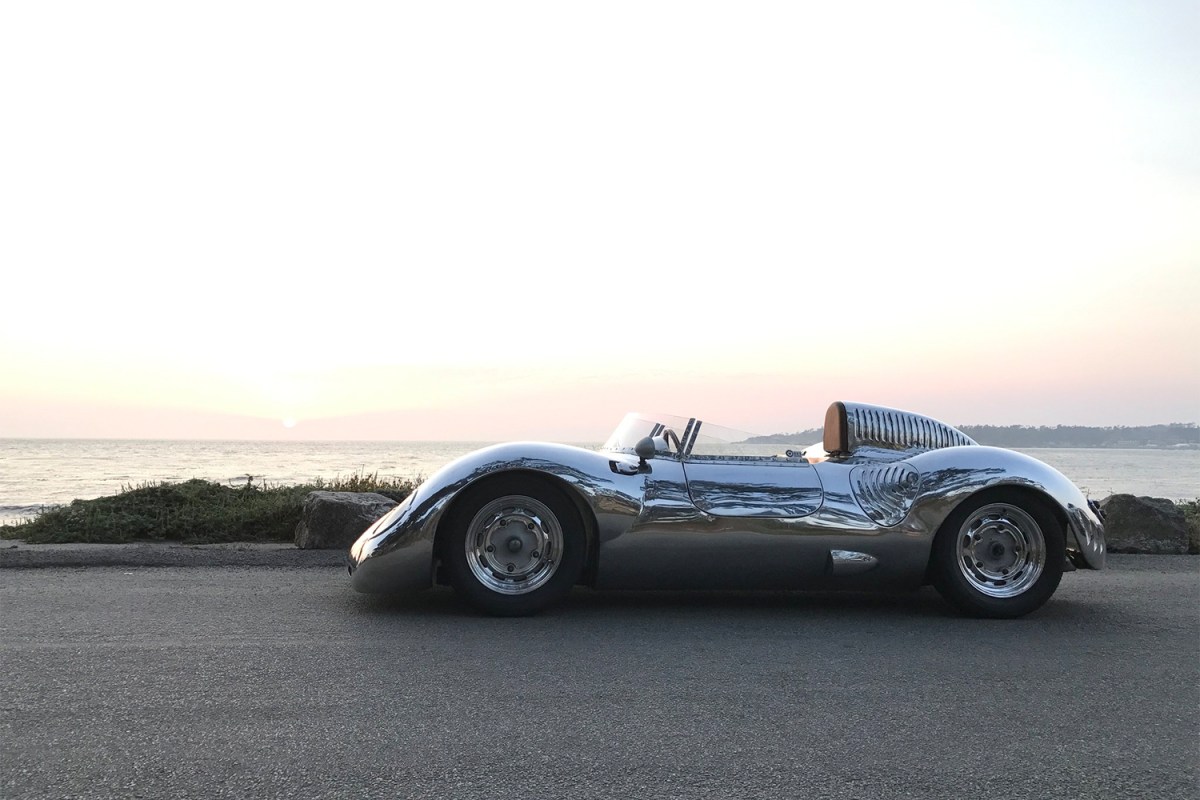 Runge Cars was founded by Christopher Runge, a former professional snowboarder who abandoned the slopes for his one real passion: classic racecars. From his Minnesota garage, he handcrafts bespoke vintage-inspired, street-legal racers. Every car is built to the buyer's specifications guaranteeing no two are alike. It's no surprise that when the uber-wealthy — including car enthusiasts with Bond-villain levels of money and a stable of brand-name supercars — are looking for something truly unique, they look to RÜNGE.
Of his iconic Model T, Henry Ford once said, "Any customer can have a car painted any color that he wants so long as it is black." Likewise, the Runge RS is only available in polished aluminum. RÜNGE Cars is taking just three orders per year for the Runge RS. Pricing is listed as "serious inquiries only." We expect a price tag well into the six figures but, frankly, if you have to ask …
Editors' Recommendations