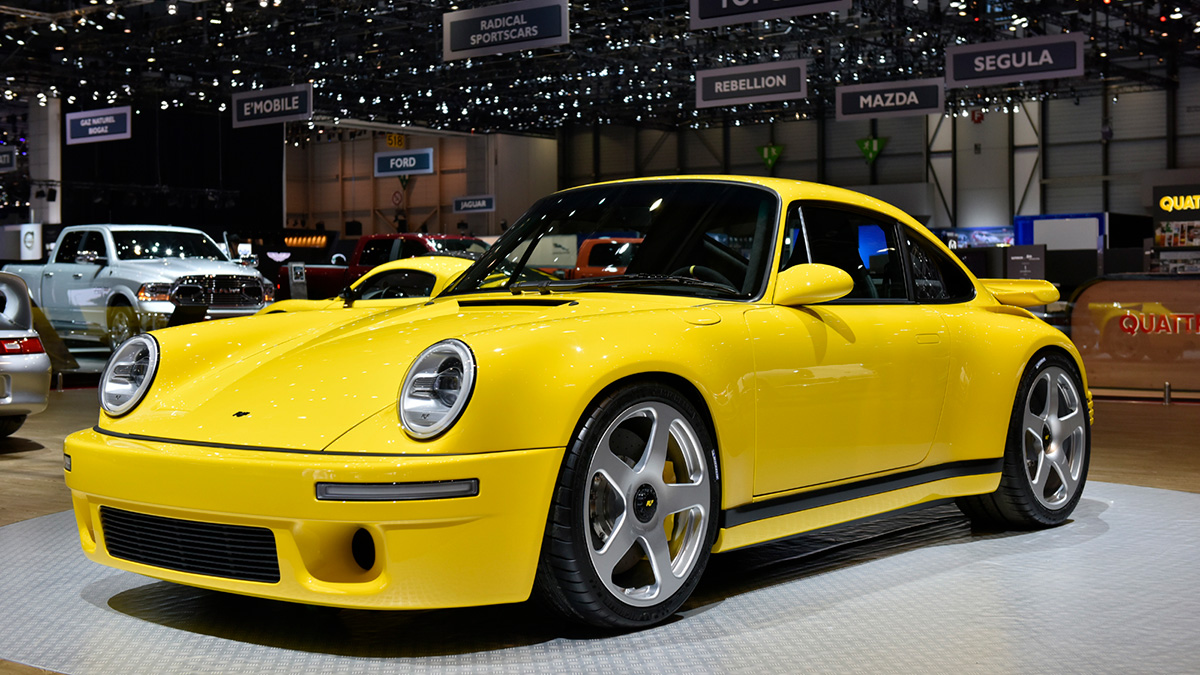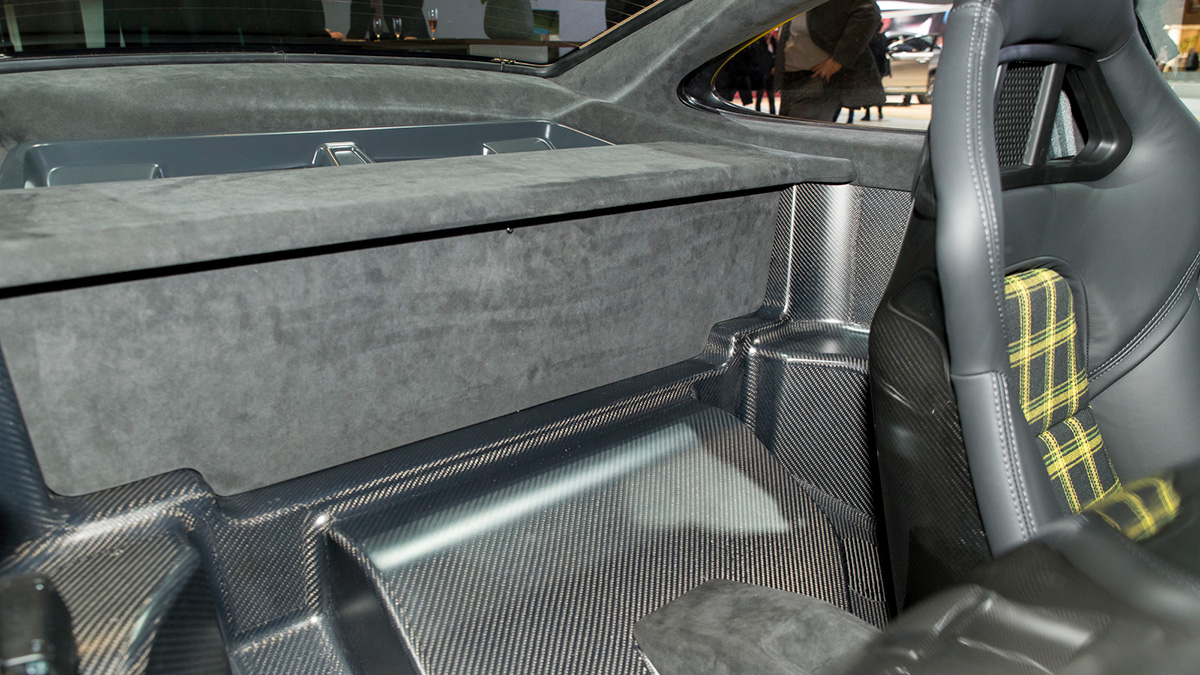 There are normal cars, fast cars, supercars, hypercars, and then there are monster cars. Cars not meant for human piloting. Cars built to terrify, exhilarate, wow, and potentially kill you. Those are the cars that live beyond their years and grow into legends. There are only a few in existence, and so far, Ruf Automobile has built two. The first was a car nicknamed the Yellowbird. The follow up to that car, however, is truly mind-blowing. A ready-to-devour-all monster named the CTR. Be forewarned, this isn't a car for the faint of heart.
Unlike other Rufs which have been built atop Porsche platforms, the CTR is a bespoke creation. Though it still resembles a classic Porsche 911, the CTR is a car that Alois Ruf, the company's founder, wanted to build to return the company to a simpler time — a time without electronic nannies and electric assists — blow its original car out of the water by orders of magnitude. To do that, the first thing to go was the donor chassis program that Ruf has made its name on.
Again, although it looks like a Porsche, nothing from Stuttgart has been used. As mentioned, the Ruf CTR uses a proprietary carbon fiber monocoque which has become the backbone of the project. While both lighter and stiffer than the Porsche-derived chassis, the real impetus for Ruf's custom chassis was to get the dimensions and dynamics absolutely perfect. A carbon fiber monocoque with lightweight steel front and rear crash structures allowed the company to incorporate every single dynamic variable into the design, thereby giving them the ability to produce the perfect 911.
Dry weight for the CTR is a scant 2,640 pounds thanks to all the lightweighting. But again, the lightweight chassis was really meant to deliver perfect dynamics. That's why the suspension is racecar-spec and the fenders have been designed to allow for wider wheels and tires, measuring 245/35 19 at the front and 305/30 19 at the rear. To stop the Ruf CTR are carbon ceramic brakes discs with 6-piston calipers at the front, 4-piston calipers at the rear.
As with all 911s, the engine is mounted behind the rear axle and uses the engine architecture first produced by legendary Porsche race car designer, Hans Metzger. However, like the chassis, it too is wholly Ruf's. Displacement from the flat-six cylinder engine is 3.6-liters and is assisted by two turbochargers strapped to each cylinder bank. Total output for the engine is an autobahn-annihilating 710 horsepower and 649 pound-foot of torque delivered through a six-speed manual transmission that sends that insanity to the rear wheels alone. Top speed is pegged at 223 mph.
Everything, barring a few creature comforts was done to save weight. The Ruf CTR is preposterously cadaverous.
Inside Ruf's CTR are just two seats. Sorry, no room for extra passengers. The entirety of which is bathed in soft Alcantara suede, carbon fiber accents, and milled aluminum pedals. Door handles are leather pulls to save weight. Everything, barring a few creature comforts was done to save weight. The Ruf CTR is preposterously cadaverous.
"The concept for the 2017 CTR is one that I have had in my head for a very long time," says Alois Ruf, president and owner of RUF Automobile GmbH. "We have been waiting for the right point in our history to build our own car and the 30th anniversary of the CTR 'Yellow Bird' is that moment."
There is, however, a bit of bad news. You can't buy one. At least, you can't anymore. Ruf is set to only build 30 CTRs in honor of its 30th anniversary and every single one has been spoken for. With that out in the open, even if you did want one (and how could you not), there was also the issue on price as the Ruf CTR would've set your bank account back a whopping $1.2 million. But for an old-world monster, one that'd haunt your dreams and nightmares, is there really too high a price to pay? After looking at the CTR's specs, I'm not so sure.
Editors' Recommendations