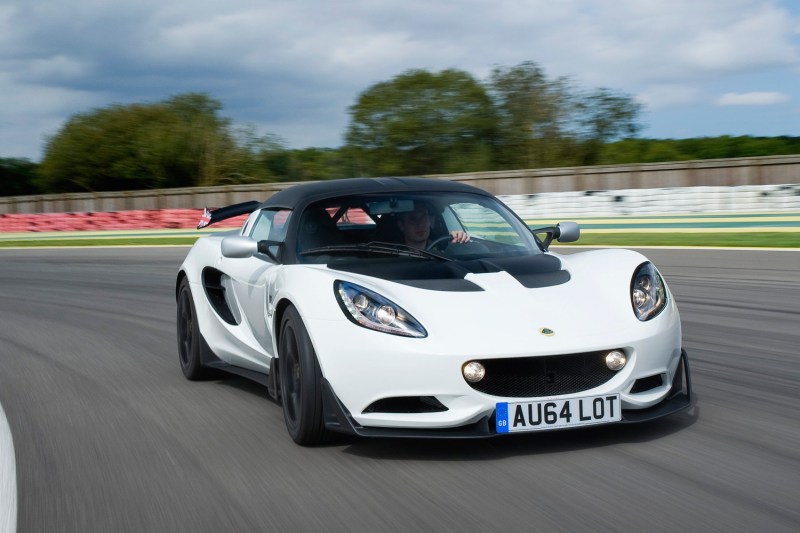 You remember Lotus, don't you? Of course, you do — how could you forget the name synonymous with lightweight, agile performance cars? Still, we haven't heard a peep out of the U.K. automaker for some time as financial concerns and product road-mapping issues have left the brand in ambiguity.
Autocar has dug up some information about the future of Lotus and its most famous car, the Elise. In a conversation with Lotus CEO Jean-Marc Gales, the executive confirmed that the next-generation roadster is in development with a production date of 2020. Additionally, the automaker is on track to make a profit for the first time in 20 years (I don't envy the fellow who's had to explain the last 20 years to investors).
In addition to the Elise's slated launch date, Gales described how the car will perform and look. Most importantly, the next-generation Elise will remain a light, fun-to-drive roadster with an aluminum chassis like the one used for the Elise S1 that went on sale in 1996 and has served as the platform for every Lotus made since.
If you feared that the future of Lotus would look like the larger, more powerful, heavier Elise concept from 2010, fret not — Gales said we won't see anything like that.
"The Elise chassis has often been copied but never equaled," said Gales, in reference to the current car. "Combine that with the steering feel, and you have something truly special. The DNA of that car is its light weight, its steering feel, and the balance of power and drivability. At every price point it is sold in, it is the fastest car for the money — and always the most special to drive."
Weight reduction is the name of the game at Lotus, and that commitment will only continue with the new Lotus Elise. Gales focused on the Elise Cup 250 that debuted this year with its 2,026-pound body – something "others try to get close to but never equal," noted Gales. As for the next Elise, Gales said the automaker is targeting just under 2,000 pounds. Even the dainty Mazda MX-5 Miata can't hit that benchmark, and the Lotus will need to include the same safety equipment as mandated by U.S. regulations.
Compared to the current Elise, the successor will be longer and wider, but the cabin will still be tight and simple. Power will likely still come from a Toyota motor, with output ranging from below 150 horsepower to just about 250hp in S/supercharged trim.
Gales also made it clear that the U.S. market is the brand's most important.
Editors' Recommendations