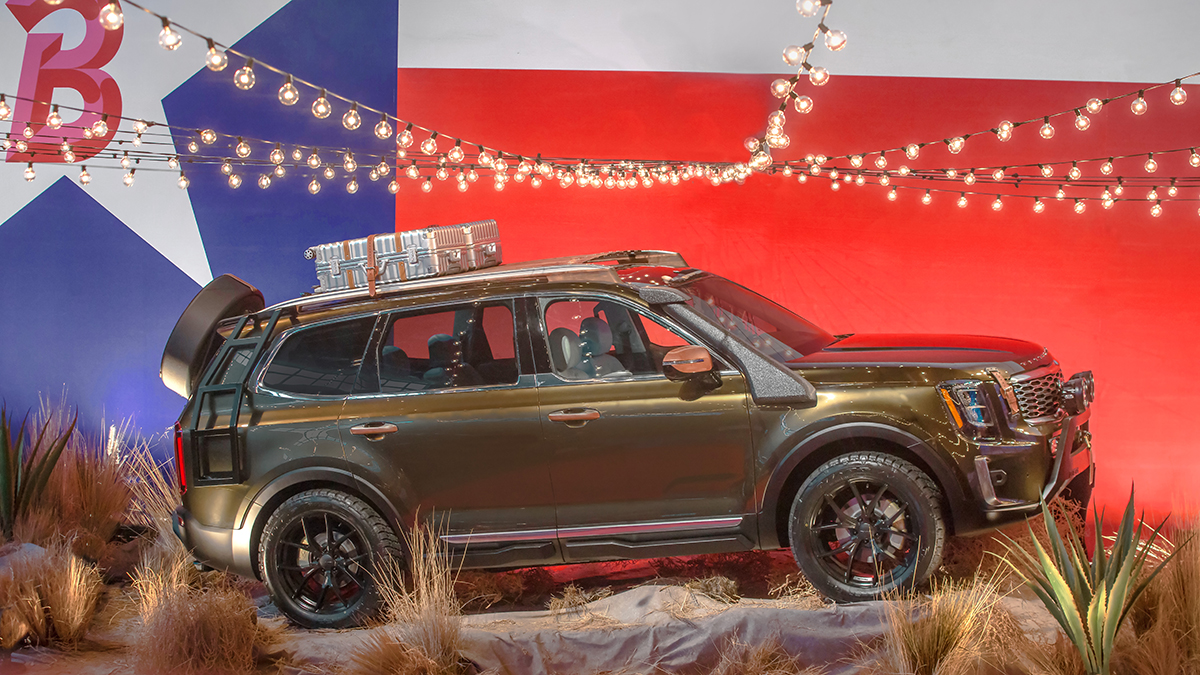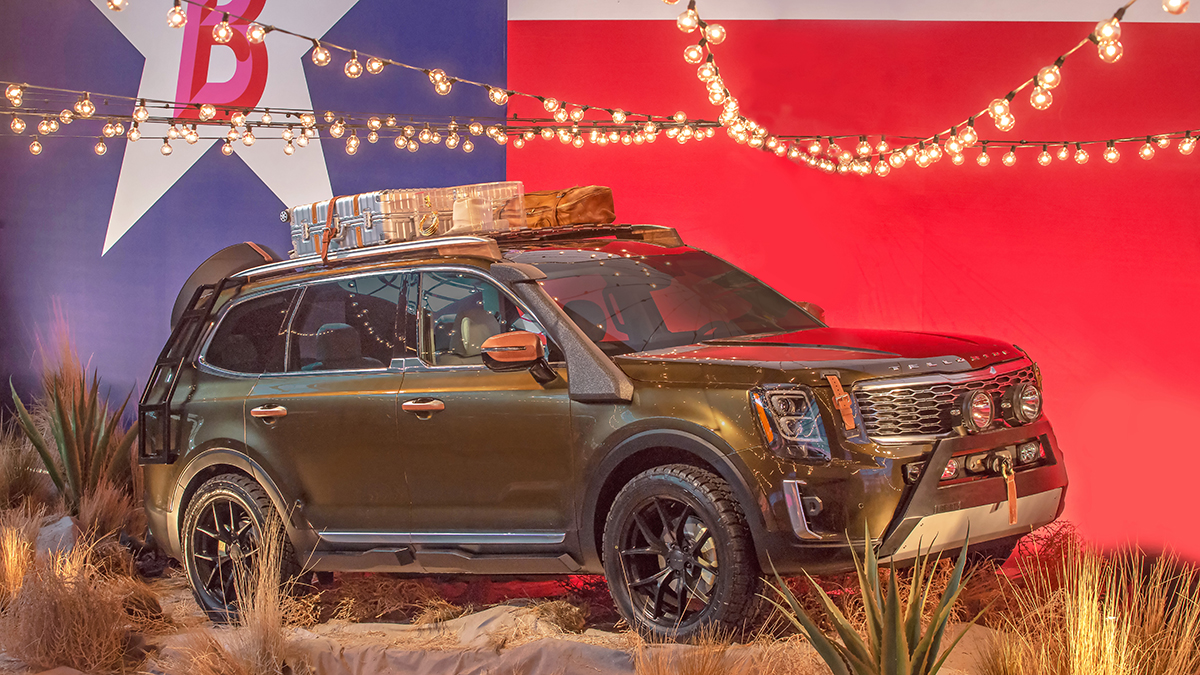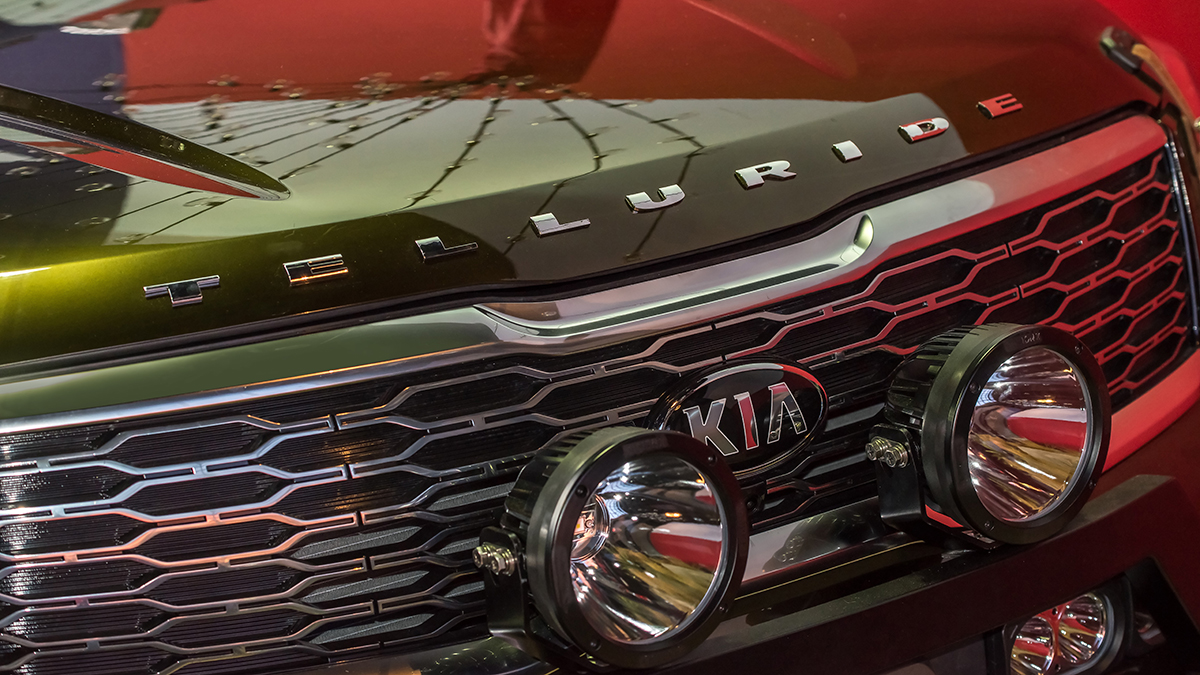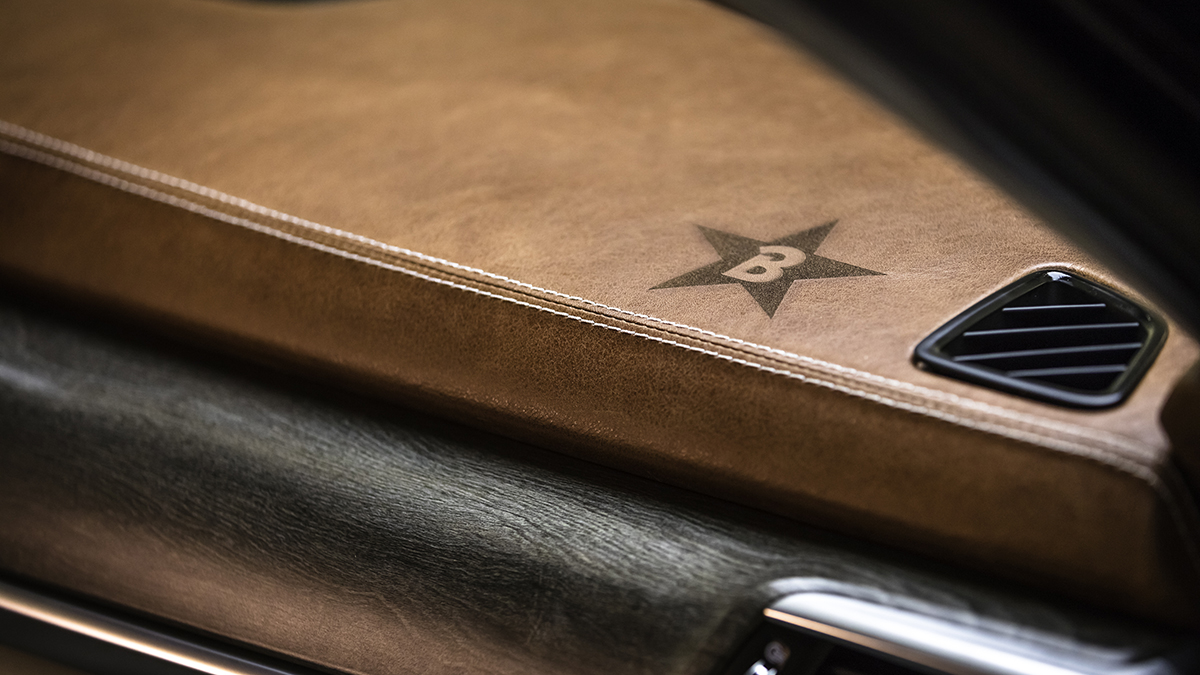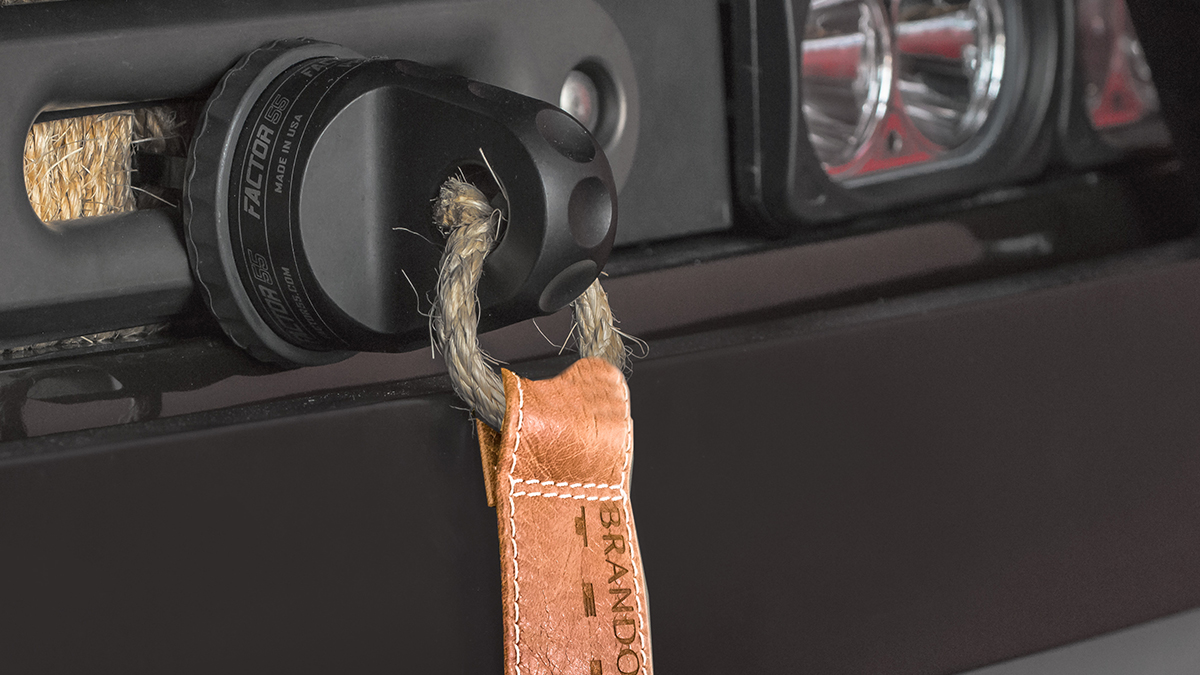 Kia's attempts to differentiate itself from sister brands Hyundai and Genesis have been … confusing. No doubt, the automaker's latest models, like the Stinger sport sedan and redesigned Forte compact, are strong indicators of growth in the mainstream market, but whether Kia is supposed to be more stylish or premium than Hyundai is unclear.
While we wait for the Korean trio to unveil its long-term vision, we have yet another Kia model to consider. Disguised as a thinly veiled concept, the Telluride SUV stepped into the spotlight at this year's New York Fashion Week. Looking just as muscular as the Telluride concept from a couple years back, the adventure-ready model we're seeing today will be a handsome addition to brand's growing SUV portfolio.
Designer Brandon Maxwell introduced the Telluride as part of his Texas-inspired runway collection. Kia says the appearance package includes dark green paint, custom bumpers, leather hood straps, a hidden winch, and a snorkel. Remove each of these details and you're looking at the production model that will go on sale sometime next year.
Standout cues include a wide grille, stacked headlights, hooked LED taillights, and plastic-clad fender flares. Compared to the Sorento's rounded exterior, the Telluride is more distinguished and truck-like. Don't be misled, though; under the skin is likely a unibody platform that will also underpin Hyundai's upcoming Palisade crossover. In fact, Kia only ever sold one body-on-frame SUV called the Borego about a decade ago.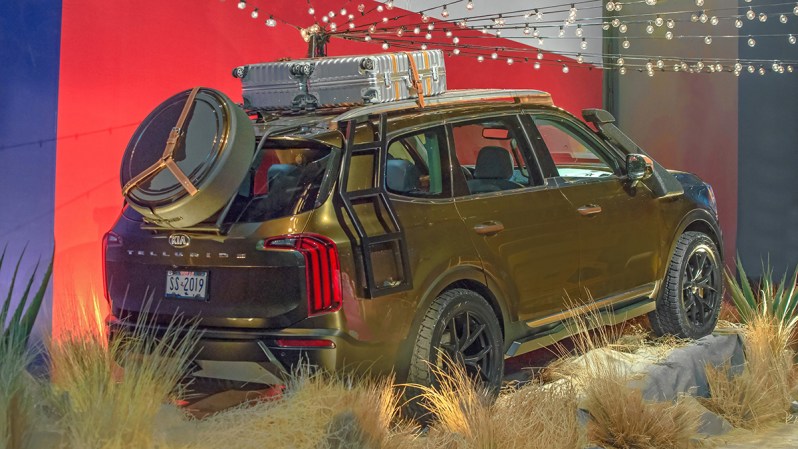 Sitting above the seven-passenger Sorento, the Telluride will seat one more body in standard guise, though Kia will almost certainly offer a variant with second-row captain's chairs to match rivals like the Honda Pilot. Inside is some concept-specific trim, but a good indicator of the production SUV's layout.
Power will come from a V6 engine but full details are still TBD. Chances are, Kia will use the Sorento's naturally aspirated 3.3-liter unit or the Stinger's twin-turbo mill. Either unit will be connected to an eight-speed automatic transmission and a choice of front or all-wheel drive setups.
Kia will build the Telluride at its Georgia facility following a global debut in January at the 2019 Detroit Motor Show.
Editors' Recommendations