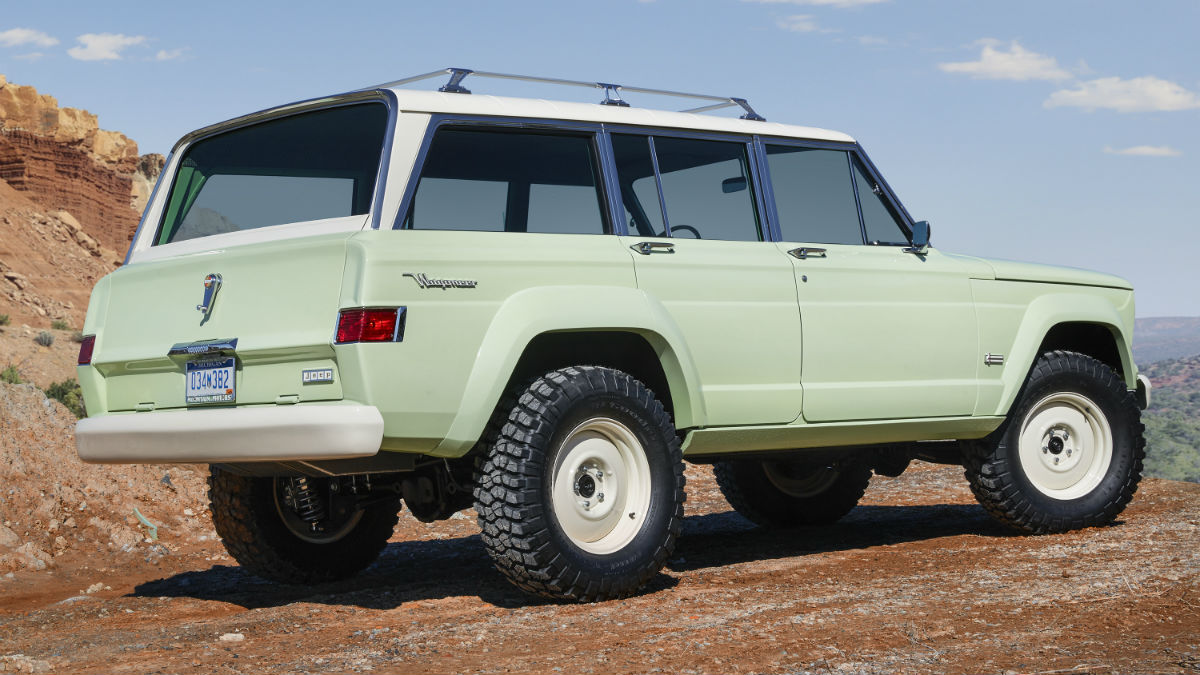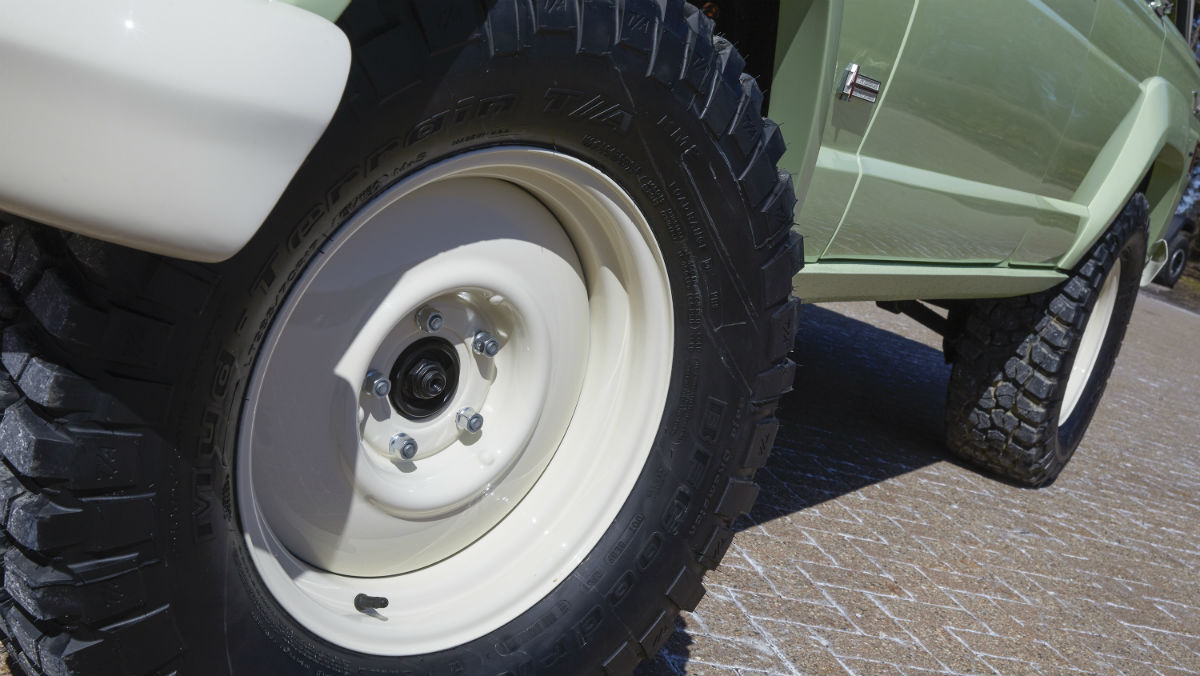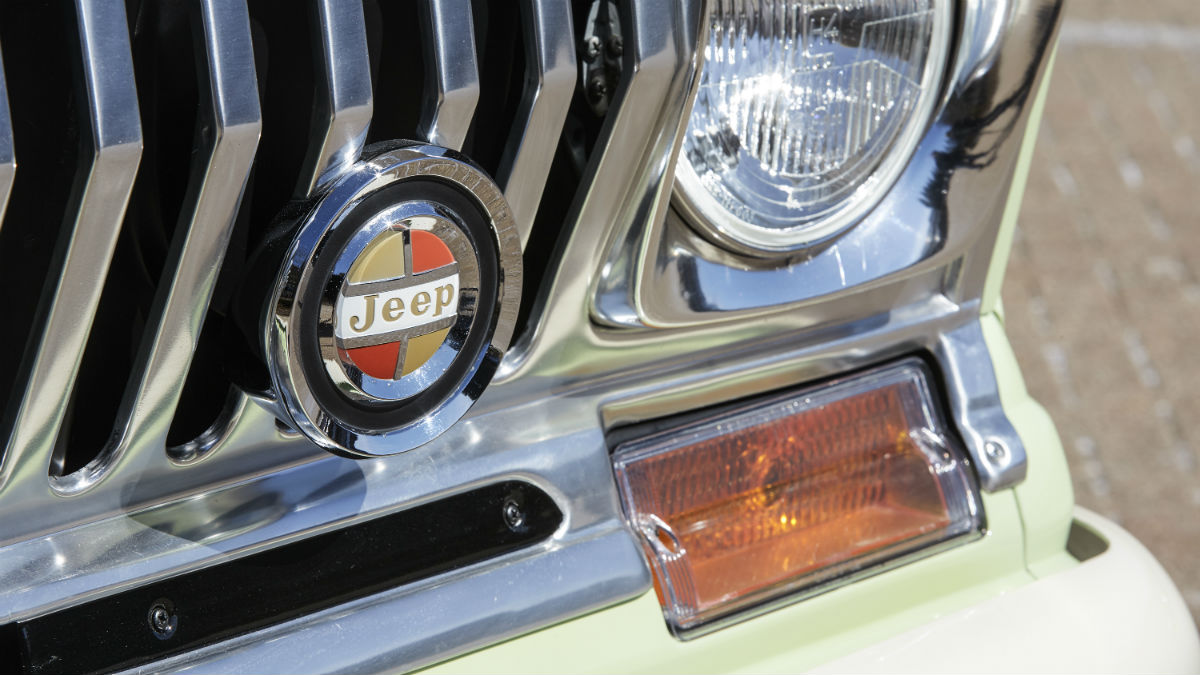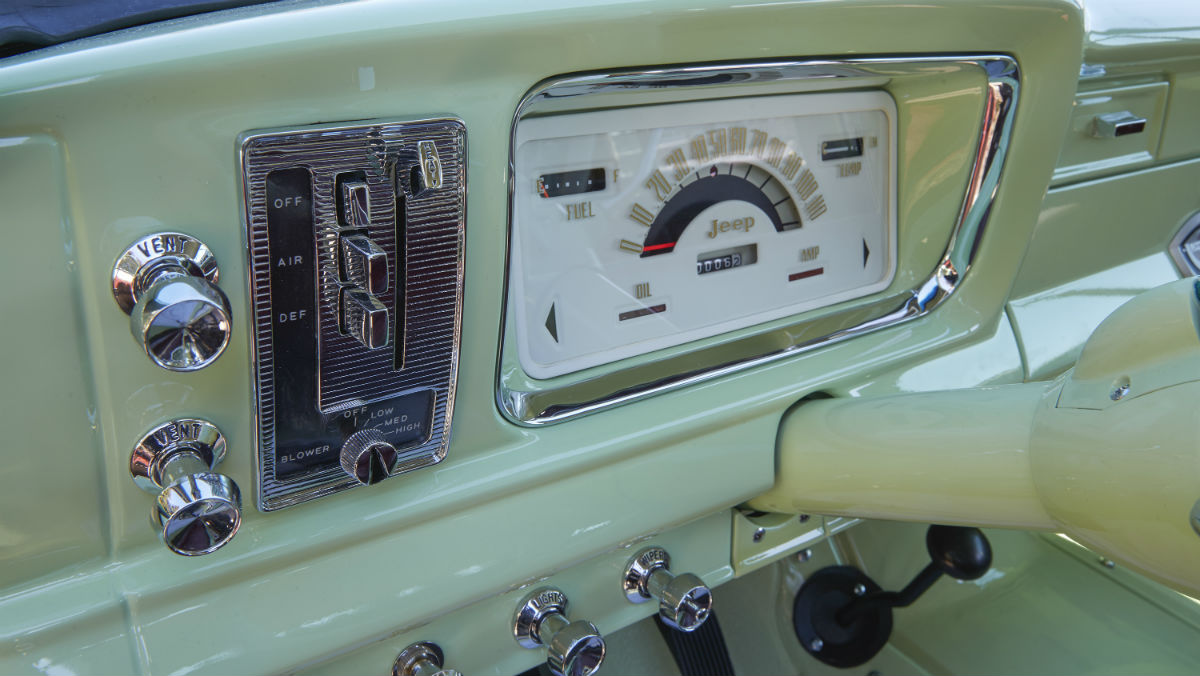 In the sort of idyllic retelling so common in movies and television, America was once the land of the road trip. That sense of escapism and cramming your kids, dog, and gear into a woefully unsafe station wagon and heading west, however, seems to have been lost in subsequent decades. Wishing to reignite that adoration, Jeep has built Jeep Wagoneer Roadtrip and it looks better than nuclear-powered, time-traveling DeLorean.
Unlike other retro-cool modern vehicles — hello, Ford Mustang, Chevrolet Camaro, and Dodge Challenger — the Jeep Wagoneer Roadtrip custom concept forgoes a modern redesign. At its core, this Wagoneer is the same Wagoneer built in 1965. That said, Jeep has reinforced the frame, swapped the front and rear axles for Dana 44 lockers, added four-link coilover suspension, and included a set of 17-inch steel wheels bathed in 33-inch BF Goodrich Mud-Terrain tires.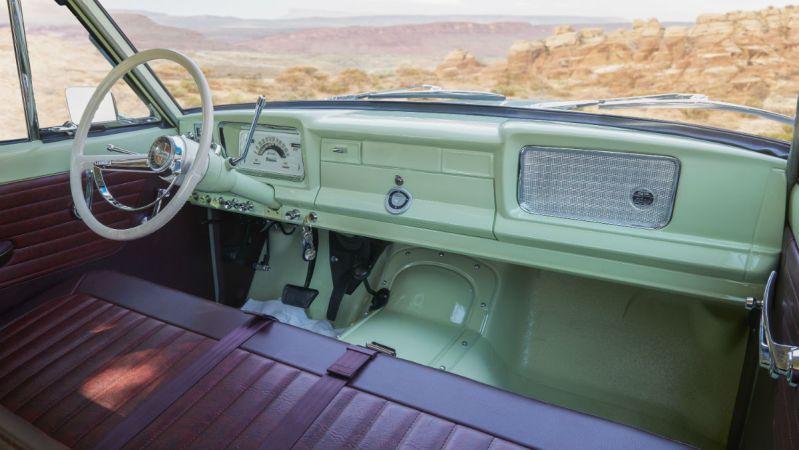 Likewise, the old-school steel body design hasn't been touched. Jeep states, if changed, the charm would've been lost. We agree. It has been massaged to now include a slightly longer and wider track, larger fender flares, a freshened "razor" grille, and "Bottle Green" architectural glass all-way around. Jeep has also bequeathed the Wagonneer Roadtrip with a 5.7-liter V–8 engine coupled to a 4-speed automatic transmission.
Given these modifications, not only is the Wagoneer Roadtrip ready to cross the country, but do so either on tarmac or dirt or desert or through the thick mud off road.
Now for the unfortunate news. While other manufacturers have recently embraced reissuing classic automobiles from their respective back-catalogs — Aston Martin, Jaguar, Land Rover, Mercedes-Benz, Porsche — Jeep isn't considering adding a production line for the Wagoneer Roadtrip. This lovely piece of nostalgic Americana remains a one-off concept built solely for the 2018 Easter Jeep Safari, the company's annual extravaganza in Moab, Utah.
What we wouldn't do, however, to grab the keys, throw a couple packs into the back, and head out onto the open road with one. Jeep, if you're listening, we already have our killer road trip mix tape ready to go.
Editors' Recommendations