Most classic cars exist in one of two states. The majority occupy near-full garages collecting dust as cherished "project cars" to be completed at some future date which may or may not ever come. Some owners with the right money and resources, on the other hand, meticulously refinish their rides with mostly original parts, polish them to within an inch of their lives, and spend a few days each month showing them off to friends and neighbors. The automotive wizards at LA's ICON take a decidedly different tack, which is how this derelict, Flying-40s-era coupe was reborn.
This 1949 Hudson Coupe "barn find" was discovered somewhere in the wilds of North Carolina. As part of its intense Derelicts series, ICON resurrected the nearly 70-year-old ride in epic fashion. They started by cutting into the heart of the car and replacing it with a monster, 6.2L supercharged LS9 V8 engine pushing 638 horsepower and more than 600 foot-pounds of torque. They proceeded with a stem-to-stern refresh complete with modern, race-worthy components. The original transmission was swapped for a 4-speed automatic, a fully adjustable four-wheel independent suspension was retrofitted, and they upgraded to a custom ICON Brembo GT brake package. The ICON team allowed just the right amount of the car's classic character and patina to remain. Subtle crackles in the original paint, unrestored bumper chrome, and unpolished handles all give it a distinct rock n' roll attitude.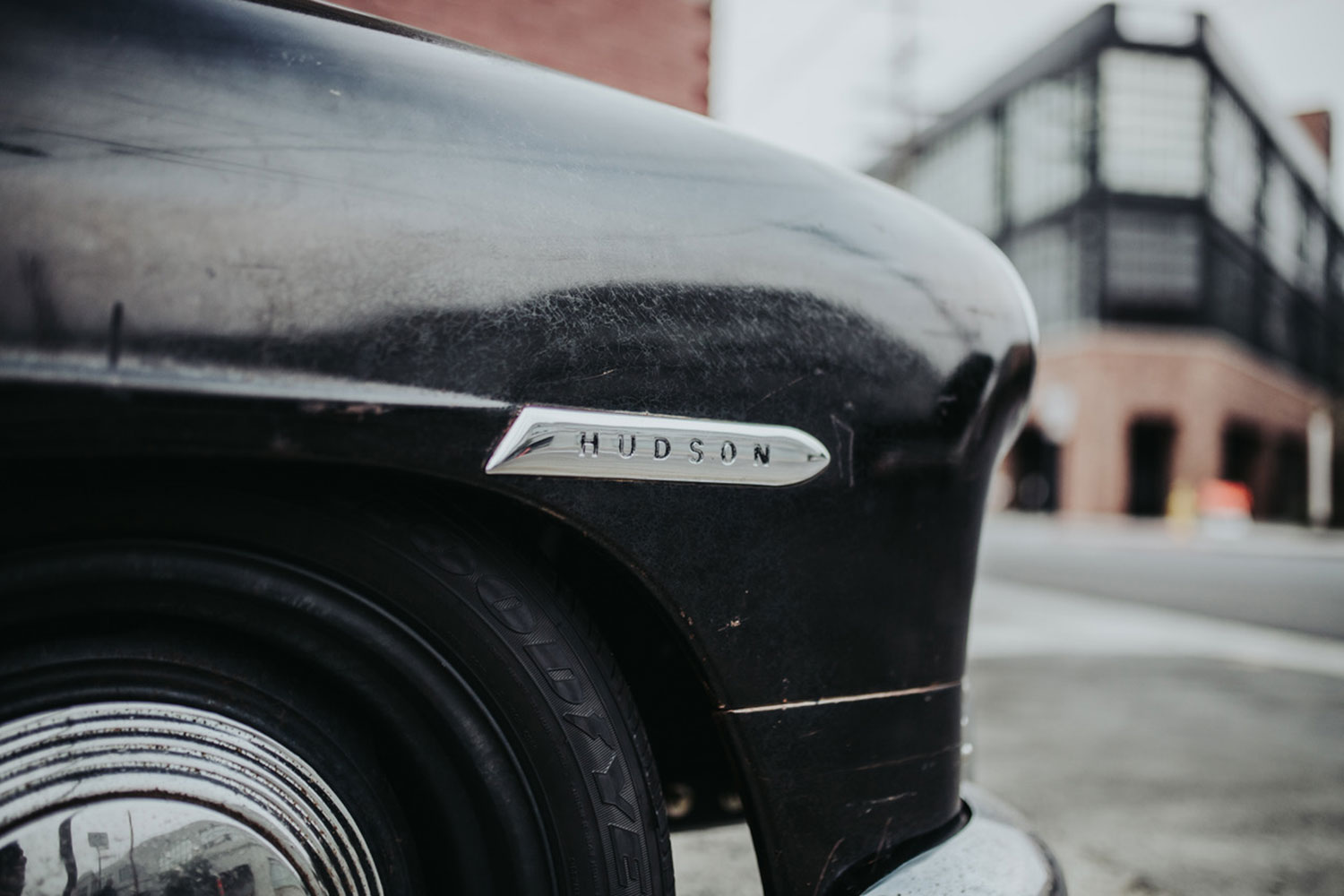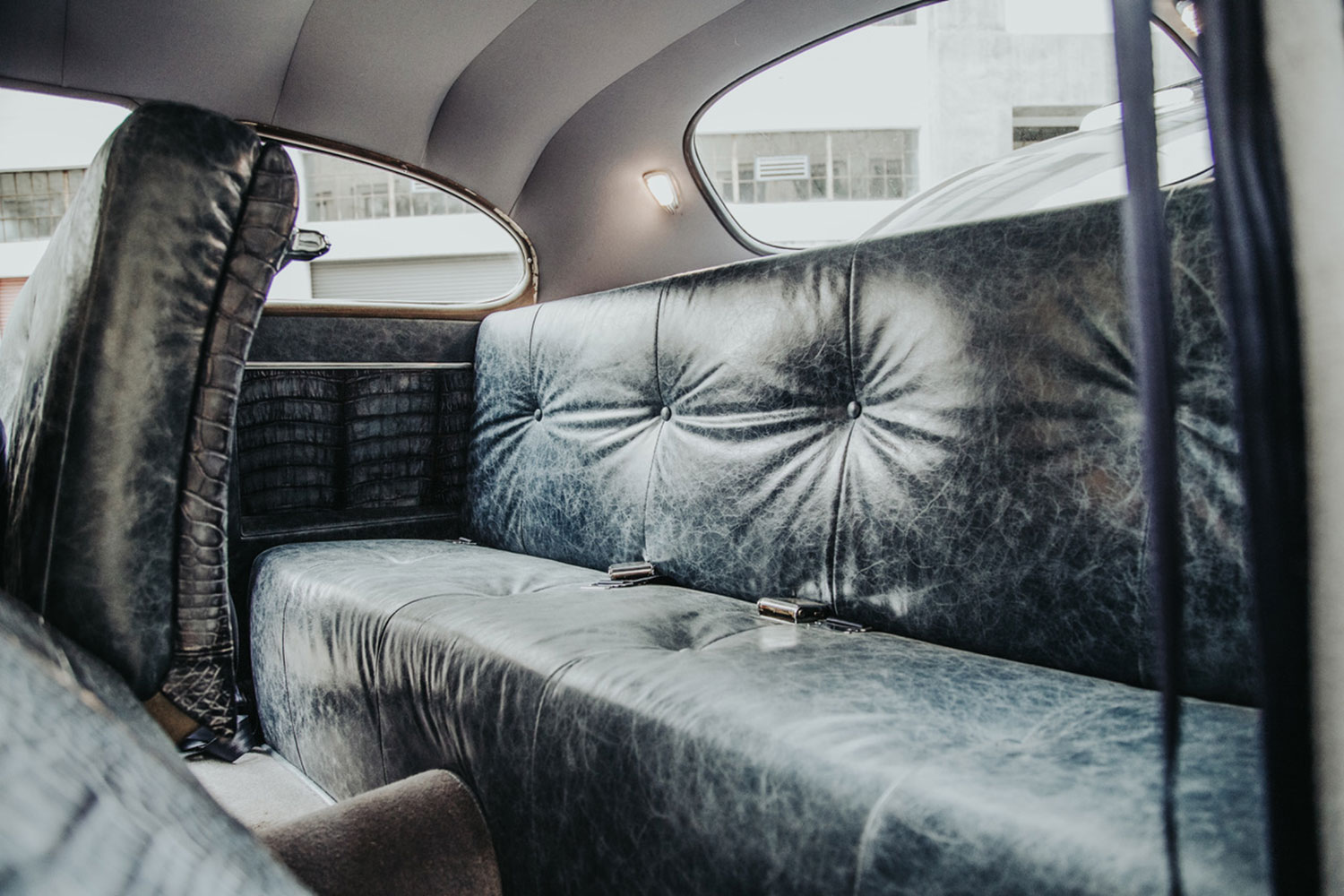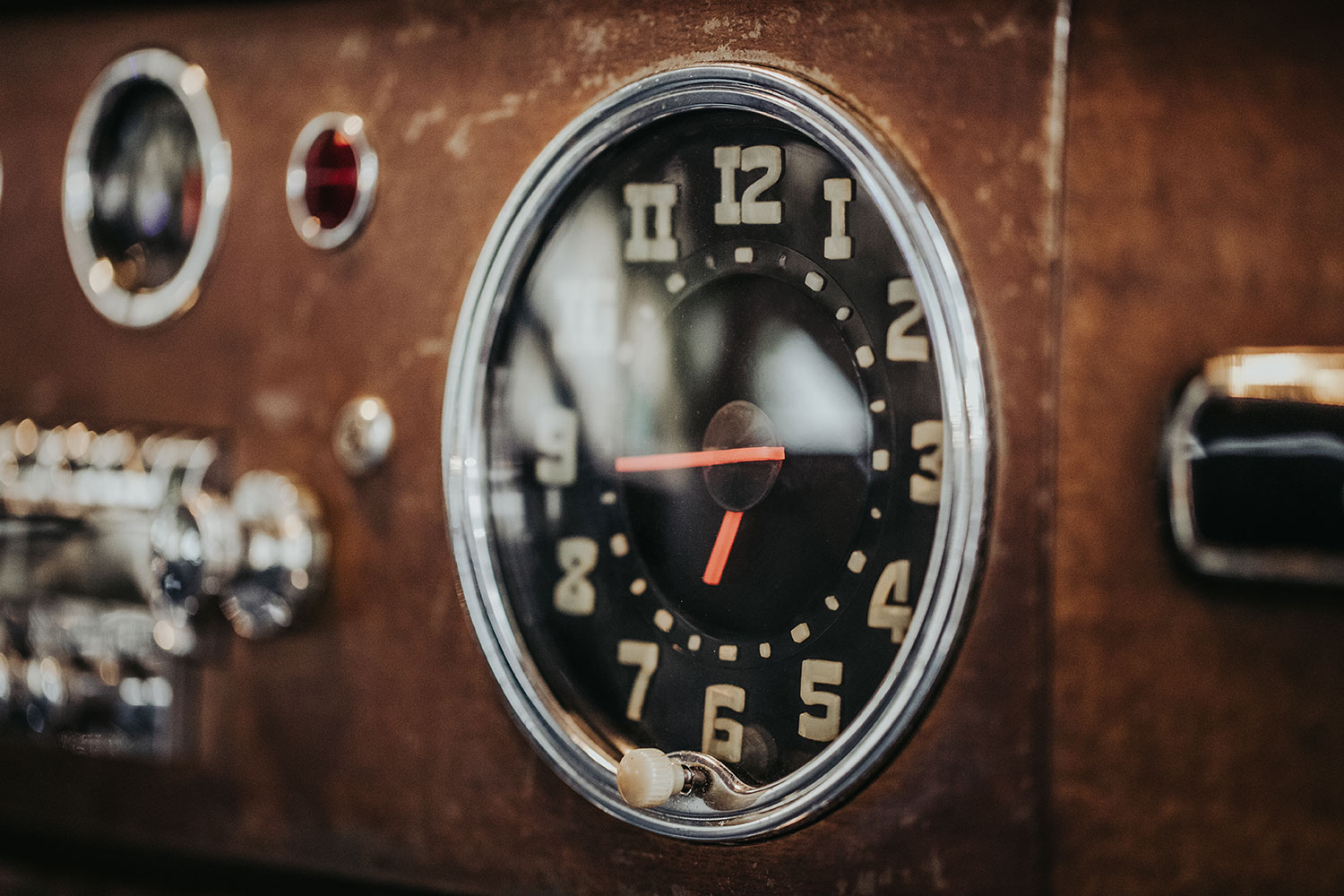 Nowhere is that attitude more defined than the interior. The Hudson's original seats were replaced with hand-dyed wild alligator and Moore & Giles leather. German wool carpeting blankets the floor. Alligator-trimmed wool sun visors and a wool headliner round out the upholstery. The driver sits behind a custom cast, 16-inch, translucent blue steering wheel with unrestored Hudson brightwork and horn ring. The gauges were restored with all modern internals, and CNC aluminum accents frame the dash. Tasteful LED lighting and a high-end audio system with hidden controls elevate the overall aesthetic into the 21st century.
ICON's Derelict series reimagines defunct, vintage — some might indeed say "derelict" — rides as beastly daily drivers with the same beautiful lines, but all-new underpinnings. This includes models from almost any make or era, so long as the design is classic and distinct. In their own words, they "[s]tay faithful to the original aesthetic design, and in some cases ask what was the purest intended form of the design in the eyes of the original designer, before the business priorities made sacrifices in design and detail." This allows ICON to "[e]liminate the archaic mechanical elements to allow users to get the best of both worlds; classic styling and modern performance." The result is a race-ready ride under the hood with the timeless aesthetic of a vintage daily driver.
Sadly, as most of the company's projects are custom, the ICON Derelict 1949 Hudson Coupe is spoken for. However, they'll happily take any aging ride you provide and give it a top-down rockabilly refresh. They even maintain a stable of classic cars waiting to be reborn as hellraising "daily drivers." Bring your AmEx Black Card, however. ICON confirms their Derelict series projects start around $200,000, with the most complex models pushing north of $1.5 million.
Editors' Recommendations