To millions of Americans, Hot Wheels are much more than toys. For the last 50 years, these highly accurate 1:64 scale diecast cars have created and nurtured automotive enthusiasts like few other brands in history.
When the company first hit the market in 1968, it debuted a line of 16 cars called the "Sweet 16," including the Beatnick Bandit (a custom car by Big Daddy Roth), Barracuda, Camaro, Corvette, Cougar, Mustang, Eldorado, Firebird, Fleetside, T-Bird, VW Beetle, Deora (a Dodge concept truck), Ford J-Car, Hot Heap (a custom Ford Model T), Python, and Sihouette. Today, many of these models are worth hundreds or even thousands of dollars, depending on their condition.
Since these first cars went on sale, Hot Wheels has introduced a number of iconic vehicles based on production, concept, and one-off custom cars — a sum total of over 6 billion models. Now the company is looking for its next lineup of vehicles. To find the new "Sweet 16," Hot Wheels is kicking off a cross-country tour that will visit 15 Walmart stores in cities with deep connections to car culture.
At each stop, members of the Hot Wheels design team, automotive influencers, Walmart employees, and local celebrities will cast their votes for the cars that will be immortalized as diecast replicas. Judges will pick cars based on performance, backstory, originality, build complexity, and authenticity to the Hot Wheels brand.
The first stop took place April 28 in El Segundo, California (at Mattel's headquarters). From the hundreds of cars that showed up, Mitch Allread took the inaugural honors with his rat rod-inspired 1948 Ford F5 pickup. Legendary car collector and comedian Jay Leno hosted the first event and shared a little about his history with Hot Wheels.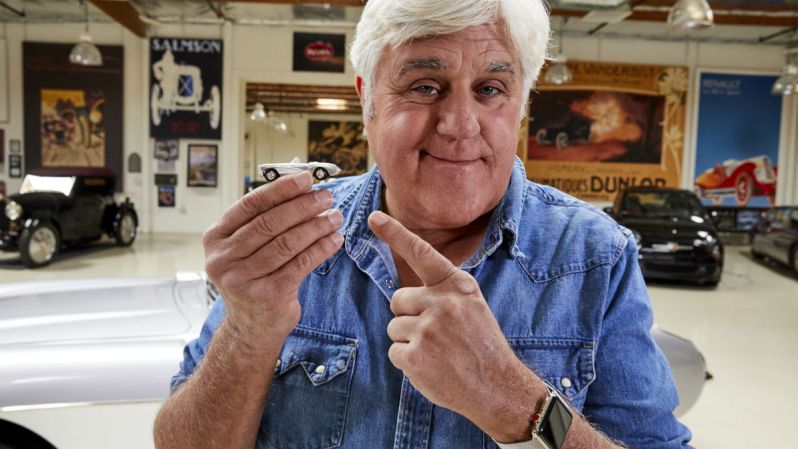 "I was 18 when Hot Wheels first came out, and I thought they were cool, but I didn't really start to appreciate them until much later," Leno recalled. "In my 20s and 30s though, I started to collect them and put them near the real car in my garage."
While we can't all be so fortunate to have both the Hot Wheels cars and the true-life vehicles, Leno's appreciation for the quality of Hot Wheels diecast replicas is something many kids and adults share.
"It's really hard to take something an knock it down to 1:64 scale, but you can always tell the vehicle a Hot Wheels is modeled after right away," remarked Leno.
To see where the tour is headed next, check out Hot Wheels Legends Tour site. Attendance is free to the public.
Editors' Recommendations