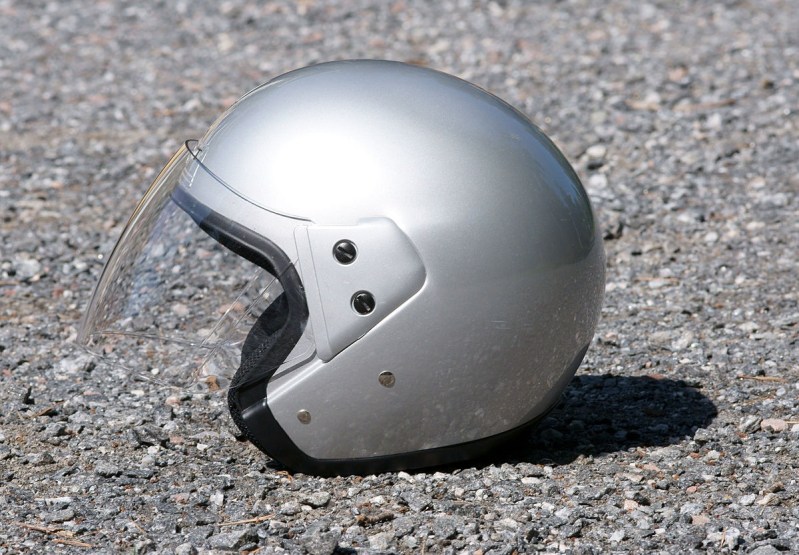 As we navigate the ever-evolving realm of technology, motorcycle helmets are a prime example of how automotive technological advances are at the forefront of companies' minds. In recent years, motorcycle helmets have seen a massive makeover in the market, with each brand releasing new and improved versions. Unsurprisingly, this means that, presently, motorcycle helmets feature an array of nifty features – especially Bluetooth motorcycle helmets.
More and more people are turning toward Bluetooth motorcycle helmets. This is because these motorcycle helmets prioritize comfort, entertainment, and safety, delivering the convenience of a seamless riding encounter through a progressive wireless connection. Yet, which Bluetooth motorcycle helmet should you buy and why?
Don't worry, as we've got you covered. Whether you're an occasional enthusiast or a frequent motorbike rider, our top-rated recommendations will aid you in finding the best Bluetooth motorcycle helmet. Without further ado, let's dive into our five top-rated motorcycle helmets enhanced with Bluetooth technology.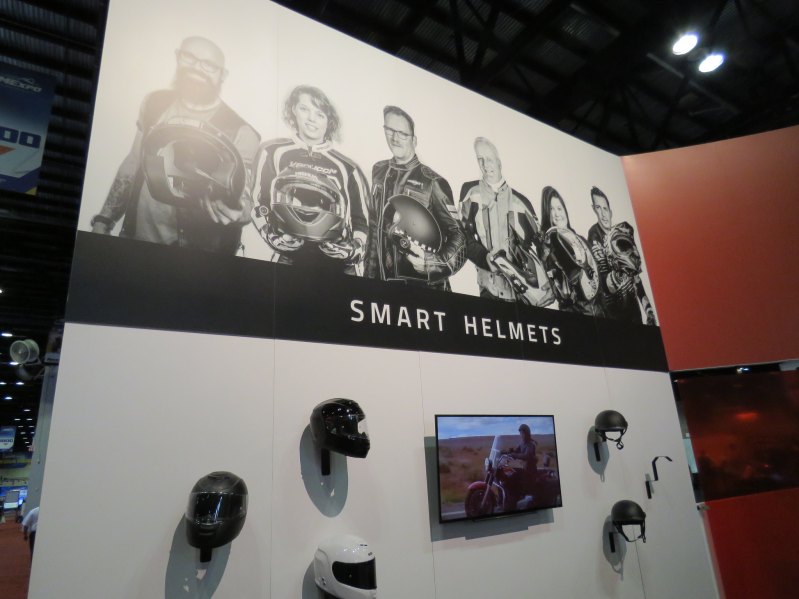 How exactly does a Bluetooth motorcycle helmet operate?
Bluetooth-integrated motorcycle helmets utilize the power of Bluetooth technology to establish a connection between devices like smartphones or music players and the built-in speakers within the helmet.
These wireless built-in speakers are great for entertainment purposes and handy for hands-free communication and navigation. This feature also elevates safety and convenience by eliminating the necessity for individual devices, allowing you to allocate more attention to the road and staying well…alive.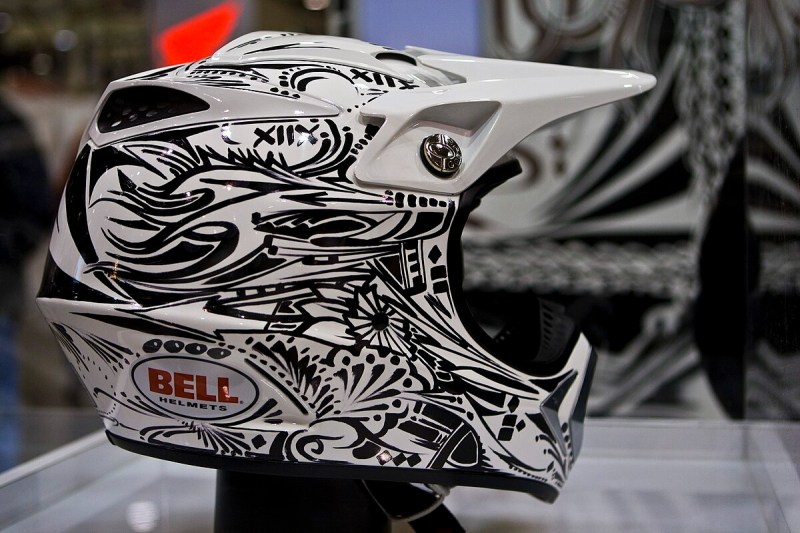 What are the three types of Bluetooth motorcycle helmets?
Now that you know how Bluetooth motorcycle helmets work, you likely want to learn more about the different types available on the market. You'll be pleased to learn that you can choose from three distinct types of Bluetooth motorcycle helmets. These include the following:
Open-face Bluetooth motorcycle helmets
Also dubbed three-quarter helmets, this Bluetooth helmet variety safeguards the top and sides of the head, leaving the face exposed. It ensures auditory protection and enhanced airflow and visibility compared to full-face helmets. However, this sort of helmet offers reduced facial protection, so you need to keep this in mind when making your selection.
Full-face Bluetooth motorcycle helmets
Most often constructed from polycarbonate materials, this type of helmet delivers the most comprehensive protection and is ideal for riders who want to prioritize maximum safety during their journeys.
So, if this sounds like you, it might be the best choice since these helmets shield the entire skull and face. You're guaranteed protection if anything untoward (god forbid) should happen.
Half-face Bluetooth motorcycle helmets
Frequently recognized as a cruiser helmet or brain bucket, half-face Bluetooth helmets are designed to cover the upper part of the head exclusively. As you can imagine, this means that these helmets offer the least protection.
Although somewhat unsafe, this type of Bluetooth helmet garners favor among riders who value unimpeded airflow and a sense of liberation and are willing to compromise a measure of protection. So, it might be the right helmet choice for you if you're willing to forsake a little safety for freedom and don't plan on driving dangerously.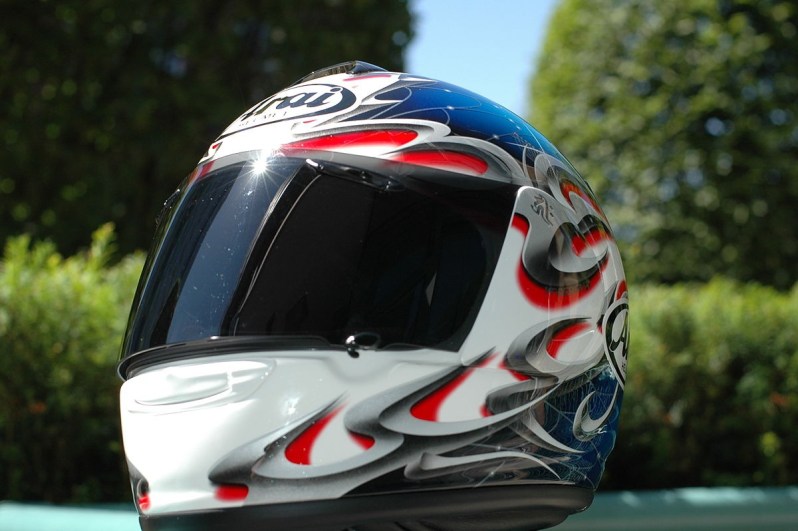 The best Bluetooth motorcycle helmets – Our top 5 picks
Within the thoughtfully curated collection below, we have handpicked our top 5 choices for motorcycle helmets with built-in Bluetooth capabilities. Our top 5 selections include the following:
Sena Impulse Modular Smart Helmet
Sena's revolutionary Impulse Modular Mesh Bluetooth Helmet takes the lead in smart helmet technology. This helmet is the pioneer of premium motorcycle helmet design because it is equipped with a tech-savvy, preinstalled, factory-integrated communication system. It touts a resilient yet lightweight fiberglass composite shell and offers Mesh and Bluetooth connectivity.
Other key features of the Impulse Modular Smart Helmet by Sena include the following:
DOT certification and provision of a pin-lock-ready visor

A maximum connectivity range spanning 5 miles

Compatibility with voice-activated smart assistants

Eighteen hours of talk time

Inclusion of a premium Harman Kardon Microphone and speaker setup

An additional rear LED tail and brake light

Bluetooth linkage accommodating up to two dozen riders

A retractable sun visor

Tangible button controls
With features like these, what more could you ask for? It might be a little pricey, but it's worth it.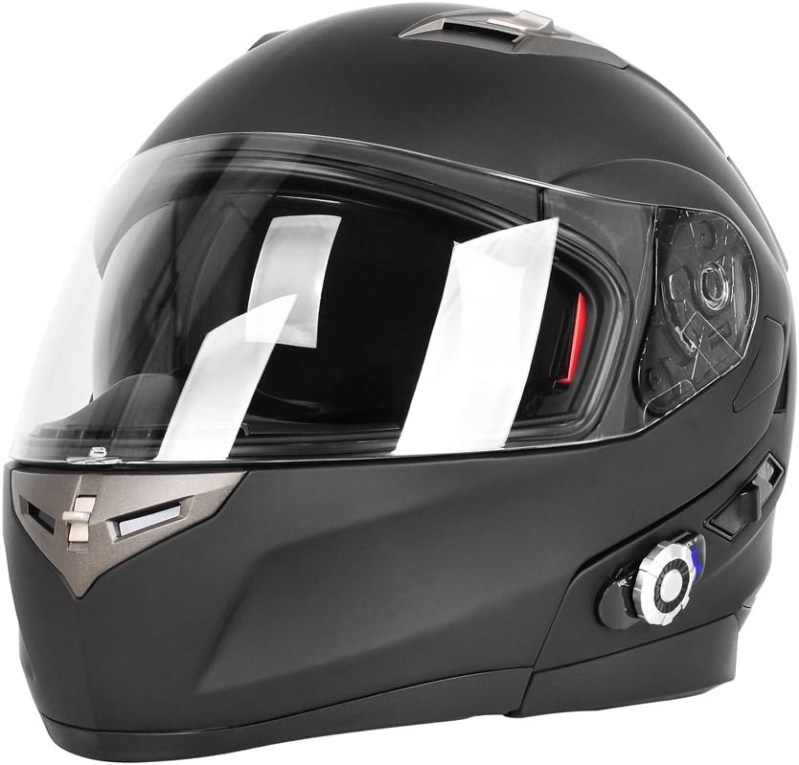 Freedconn Bluetooth motorcycle helmet
Catering to lovers of tunes who long to pause their music at a whim, the Freedconn Helmet, equipped with its dual-speaker setup, allows riders to revel in music and podcasts while in transit. Yet, it's not only enlightening talks and jiving music you can expect to enjoy.
The Freedconn Helmet also boasts a superior caliber microphone specifically engineered to lower the interference of heavy winds and echoes while you drive. This means that nothing and no one will interrupt your entertainment.
What's more, the Bluetooth helmet by Freedconn has obtained ECE certification and comes with a launderable microfiber liner for straightforward cleaning. Say goodbye to dusty hair and dirty appearances!
The helmet further touts a single-touch command system, streamlining control over music and managing telephonic conversations. Other key features of the Freedconn Helmet include the following:
Capability for up to three conversations via call.

Integration of Bluetooth 3.0 technology.

Voice prompts for GPS guidance when using a smartphone.

Incorporation of echo negation technology.
The Freedconn Helmet is worth it for the adventurous soul keen on traversing many miles on the back of their beloved bike.
NOLAN N100-5 Bluetooth motorcycle helmet
Designed in Italy, the Nolan N100-5 is a modular motorcycle helmet boasting an advanced, lithe polycarbonate shell that assimilates the combined elements of MotoGP helmets.
The Nolan N100-5 is specifically designed to work harmoniously with Nolan's N-Com communication setup, with provisions for speakers and a microphone. Nice, right?
This helmet also incorporates a secure Microlock double lever chin strap retention mechanism alongside a twin-activity chin guard deployment system. This feature is not only comfortable but keeps you safe, too.
Other key features of the Nolan N100-5 helmet consist of the following:
The inclusion of Air Booster technology within a ventilation system that ensures optimal airflow

A wholly detachable, launderable neck roll, singular block cheek cushions, and Clima Comfort lining

A UV 400-rated VPS sun visor composed of LEXAN glass – a type of glass often used in high-performance race car windows
Our top choice for connectivity and on-road security is the Nolan N100-5 helmet.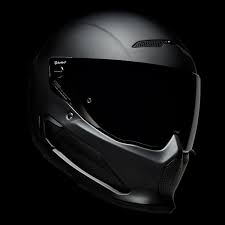 RUROC ATLAS 4.0 Bluetooth motorcycle helmet
Not many motorcycle helmets with Bluetooth connectivity can boast they feature NASA engineering.
The RUROC Atlas 4.0 Bluetooth motorcycle helmet features NASA-engineered responsive polymer in its EPS liner for augmented security. It also has a robust carbon fiber shell that looks snazzy and ensures your safety out on the road.
Unlike other Bluetooth motorcycle helmets, this one has many impressive features, including its ability to significantly lower noise levels. It has inbuilt ports ready for incorporation with the Ruroc Shockwave Bluetooth communication system.
Other key features of the RUROC ATLAS 4.0 Helmet include the following:
A self-guiding magnetic FIDLOCK buckle

Ventilation ports that permit customizable control over airflow

Diversity in color options, encompassing exposed carbon and unique graphical motifs, by Ruroc

Customizable zippered cheek cushions

A quick-release mechanism for emergencies

Visor adaptability for pin-lock usage, enabling an expansive horizontal scope
Ultimately, the RUROC ATLAS 4.0 helmet is our top choice for exceptional value, offering a delightful blend of features and Bluetooth connectivity that are sure to elevate your riding experience.
Nexx X.Vilijord Bluetooth motorcycle helmet
Crafted with the adventurous motorcyclist in mind, the Nexx X.Vilijord emerges as a meticulously assembled motorcycle helmet tailored for exploratory pursuits.
This helmet has many vibrant color options, eye-catching graphic designs, and various sizes to suit your preferences. The Nexx X.Vilijord Helmet also incorporates an X-MATRIX 2 carbon shell that is designed to optimize rider safety.
Furthermore, it features a deluxe interior outfitted with X.MART DRY fabrics, Morfofit cheek pads, a winter membrane, and a detachable beak. Great, we know.
The X.Vilijord helmet also connects seamlessly with Nexx's X-Com communication system, and it has a detachable mount for action cameras on its side and crown.
Other key features of the Nexx X.Vilijord Helmet include:
A face shield that can be detached, with a pin-lock mechanism

Ventilation that is designed for off-road conditions

A retractable sun visor
The Nexx X.Vilijord Helmet is our top choice for off-road enthusiasts who want to be entertained and connected while having the necessary tools to make memories – through their helmets, no less.
Editors' Recommendations