Summer road-trippin' season is here. Which, of course, means it's time to get the hell off the laptop and head outdoors. If you're not fortunate enough to have your own lake house full of toys, you likely need to haul everything with you via a roof rack or cargo carrier. Or instead, just check out these three ultraportable sporting goods designed for adventure travelers who want to take it all with them.
Inflatable Paddleboards by Red Paddle Co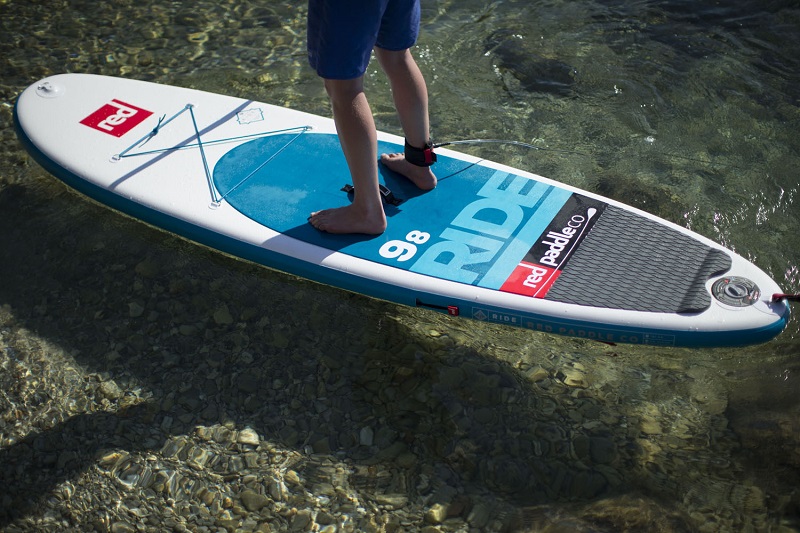 Along with kayaks and surfboards, paddleboards take up more space than just about any non-motorized outdoor sporting good. Red Paddle Co's inflatable paddleboards pack down small and literally blow up wherever and whenever you need them. The 9'8" Ride MSL SUP is versatile, yet ultra-compact with a collapsed footprint that's hardly larger than an oversized expedition backpack. They're billed as the "stiffest, most durable, inflatable SUPs" on the market. What's more: they don't take a one-size-fits-all approach. Their lineup includes a broad range of models designed for everyone from newbies to amateurs to seasoned, expert paddlers. You'll pay for the convenience, but the $1,300 USD kit includes the board, backpack, air pump, repair kit, and a water-resistant phone case.
Collapsible Kayaks by Oru Kayak
There's no way around it: transporting kayaks is a pain in the ass. But, Oru Kayak's lineup of ultraportable, origami-inspired vessels means adventure travelers can keep a pair of kayaks in the trunk for whenever they're ready to hit the water. The $1,300 entry-level Beach LT is full-sized at 28 inches wide — ensuring it's both stable and comfortable — and supports up to 300 pounds. But, it packs down into a 33" x 12" x 29" carrying box for easy transport and sets up in just three minutes when you're ready to go. Two additional models — the Bay ST and Coast XT — are designed for serious paddlers with even more serious price tags to match.
Portable Mountain Bikes by Montague Bikes
For decades, Montague Bikes have made a name for themselves as the go-to manufacturer of solid, portable bikes. Their line of folding mountain bikes is arguably the best in the industry. Originally developed for the U.S. military, every option in the line-up features full-size, 27.5-inch wheels, Shimano and Tektro brake and drivetrain components, and RockShox and Suntour fork suspensions. The entry-level Paratrooper is a versatile, 24-speed option with disc brakes and a rear rack, starting around $900. All-in riders can opt for the flagship Paratrooper Elite which upgrades to 30 speeds, a RockShox Reba RLT suspension fork with 100mm of travel, and Shimano XT drivetrain and hydraulic disc brakes. All of which makes the near-$2,500 sticker price sound almost reasonable. Almost.