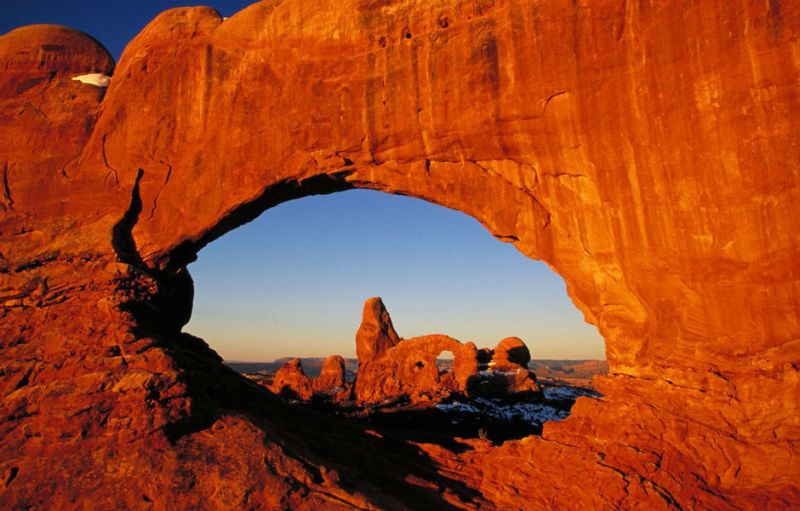 As an avid outdoorsman and photographer, Mike Coronella spent his days experiencing the outdoors, from writing a book called Hayduke Trail: A Guide to the Backcountry Hiking Trail on the Colorado Plateau to being a wilderness first responder. He has enjoyed the country's national parks so much that he packaged them into the Mighty 5 Tour, a luxury all-inclusive tour experience of the five of the most beautiful parks in the country. You can choose from one of two options that take you through some of the country's most picturesque parks in luxury:
The Mighty 5 Signature Tour is a 10-night, nine-day journey with guided hikes in each of Utah's "Mighty 5" National Parks: Arches, Canyonlands, Capitol Reef, Bryce and Zion. No more than six guests travel from park to park in a custom Mercedes Benz Sprinter van to experience some of the most remarkable hikes in the world. Every single detail is taken care of, from luxury accommodations at the region's finest properties to first-class dining prepared by caterers on location or enjoyed at renowned restaurants along the route. A full-time, dedicated concierge accompanies guests in a separate vehicle to ensure a stress-free voyage. Tours depart from St. George, Utah on the 2nd and 17th of April, May, September and October.

The Mighty 5 Summer Tour is a six-night, five-day expedition through each of the Mighty 5 National Parks. Up to six guests will travel in the aforementioned custom Mercedes Benz van, with accommodations and dining arrangements similar to those featured in the Signature Tour. Trips begin in St. George, Utah on the 2nd and 17th of June, July and August.
The Mighty 5 Tours take the hassle out of figuring out your own itinerary and accommodation. And, judging by the looks of the photographs from the tour, you'll be visiting some of the most beautiful parks in the United States.

For more information, visit mighty5tour.com.
Editors' Recommendations