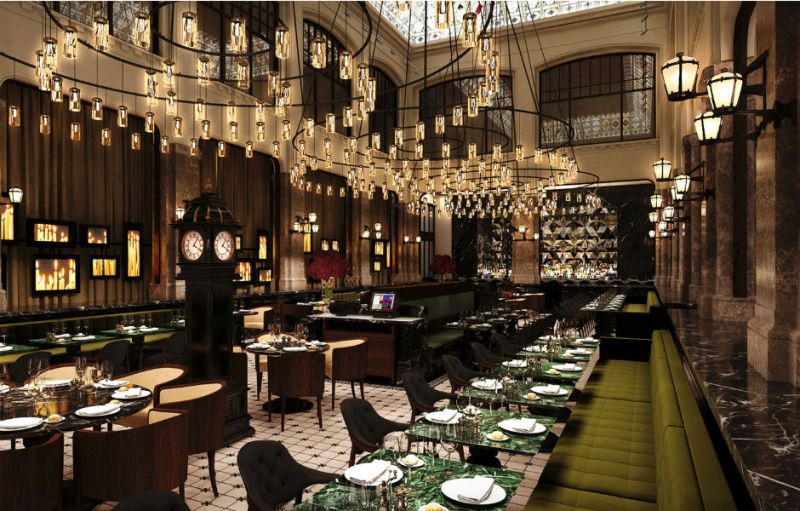 Have you ever spent the night in a bank? Head to Amsterdam and spend a night at W Hotels' newest location, located in a space that once housed a bank, built over a century ago. W Amsterdam converted the former bank, turning it into the hotel's second building — the first was once a telephone exchange — in the Dutch capital. The five-star hotel is located off Dam Square, situated in the heart of the city's historic canal district.
Related: Parks, Pikes, and Beers: Why We Love Amsterdam
The bank building, which was built in 1906, was converted into a combination spa, restaurant and more. An additional 66 new guest rooms were built, along with a spa with full-service treatment rooms, a swimming pool and saunas located inside the former safes. You can even sleep there in one of its 66 new guest rooms. There's also The Duchess, a new restaurant; X Bank, a store and art gallery; and FIT, a fitness center where you can keep yourself in shape while you're away from home.
Get a spa treatment at AWAY, like the Diamond's Never Lie gemology facial, which pays homage to the city's diamond industry history by using real diamonds. Over at X Bank, you'll find everything from ready to wear to design objects to jewelry. Looking for a special gift to bring home to your loved ones? This is the place to go. The space holds workshops and exhibitions throughout the year.
So when you need a break from visiting Anne Frank's house, the Van Gogh Museum, or the Rijksmuseum, W Amsterdam is the perfect place to catch some rest and relaxation next time you're in the Netherlands.
For more information, visit wamsterdam.com.
Editors' Recommendations