The Palms Casino in Las Vegas is wrapping up the latest rounds of its recent 690 million dollar renovation. We previously brought you coverage of the Casinos' newest bar spaces, the drink-focused Camden Cocktail Lounge and the rooftop nightlife hotspot, Apex Social Club, which were great, but they can't compare to the recent unveiling of the completely redone high-roller suites: The Hardwood and The Kingpin. Designed by Rockwell Group, the Hardwood Suite is a basketball-centric masterpiece, while the Kingpin suite is a bowling bro's paradise.
Whichever one you choose, be prepared to either a shell out a fistful of dollars to secure one of these places as your palace in the city of sin or b) wrangle your friends, divide the cost by how many dudes are willing to bunk together and Venmo away.
Here's what you get for a night of superior badass luxury in Vegas.
Hardwood Suite
Price: $20,000 per night
The second-most astounding thing about this suite (after its nightly price), is the fact that it features a regulation size half basketball court. Filling up the rest of the 10,000 square-feet suite is a hidden whiskey room, a game room with pool and poker tables, a 16-seat bar, and the requisite multitude of flat screen televisions to watch the game you just so happen to not be playing. The basketball court features a high-contrast floor painted by Joshua Vides and, more impressively, it also hides three Murphy beds along its walls. Yes, your drunk pals can just crash in your suite if they can't make it back to their own penthouses. How nice of you.
Kingpin Suite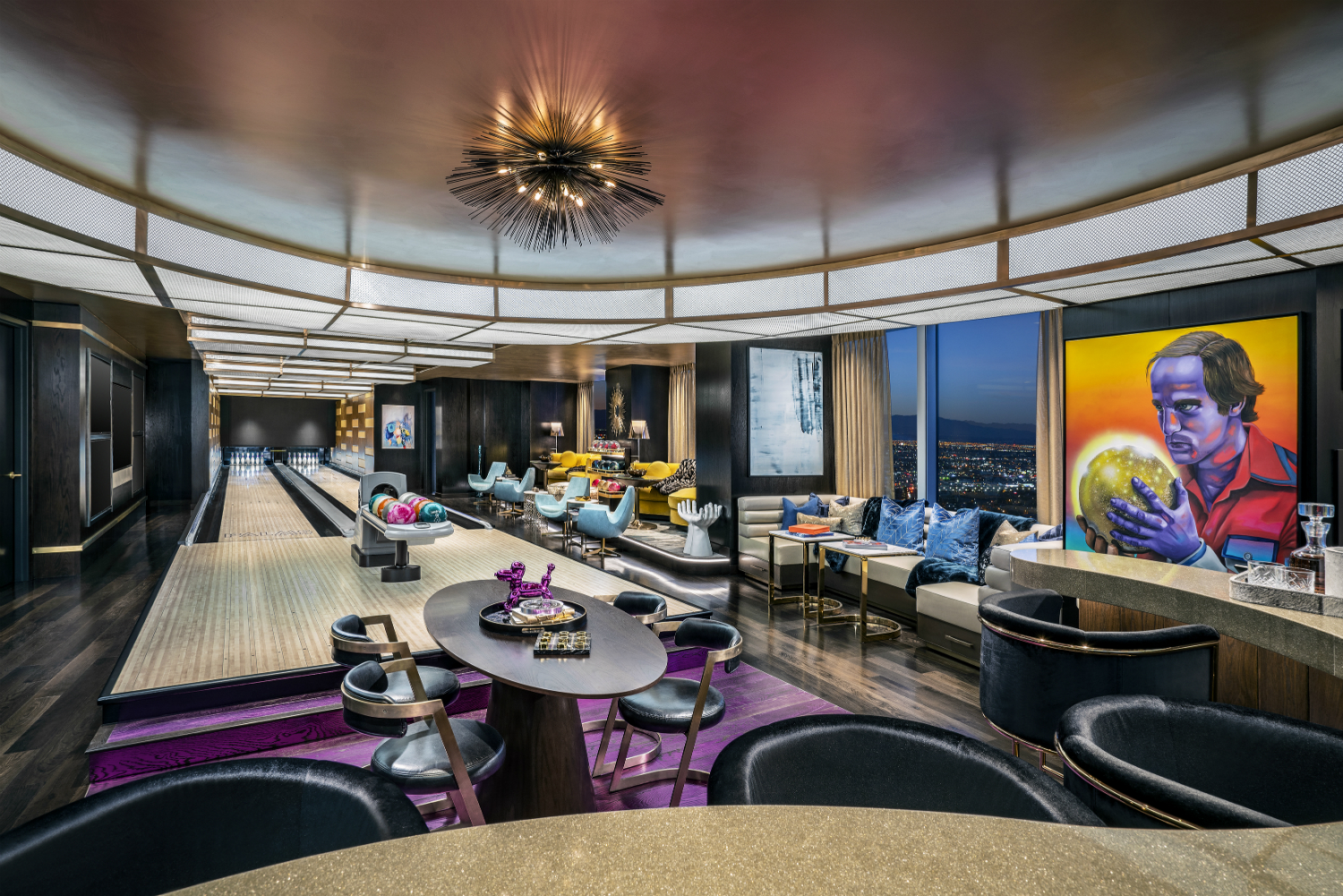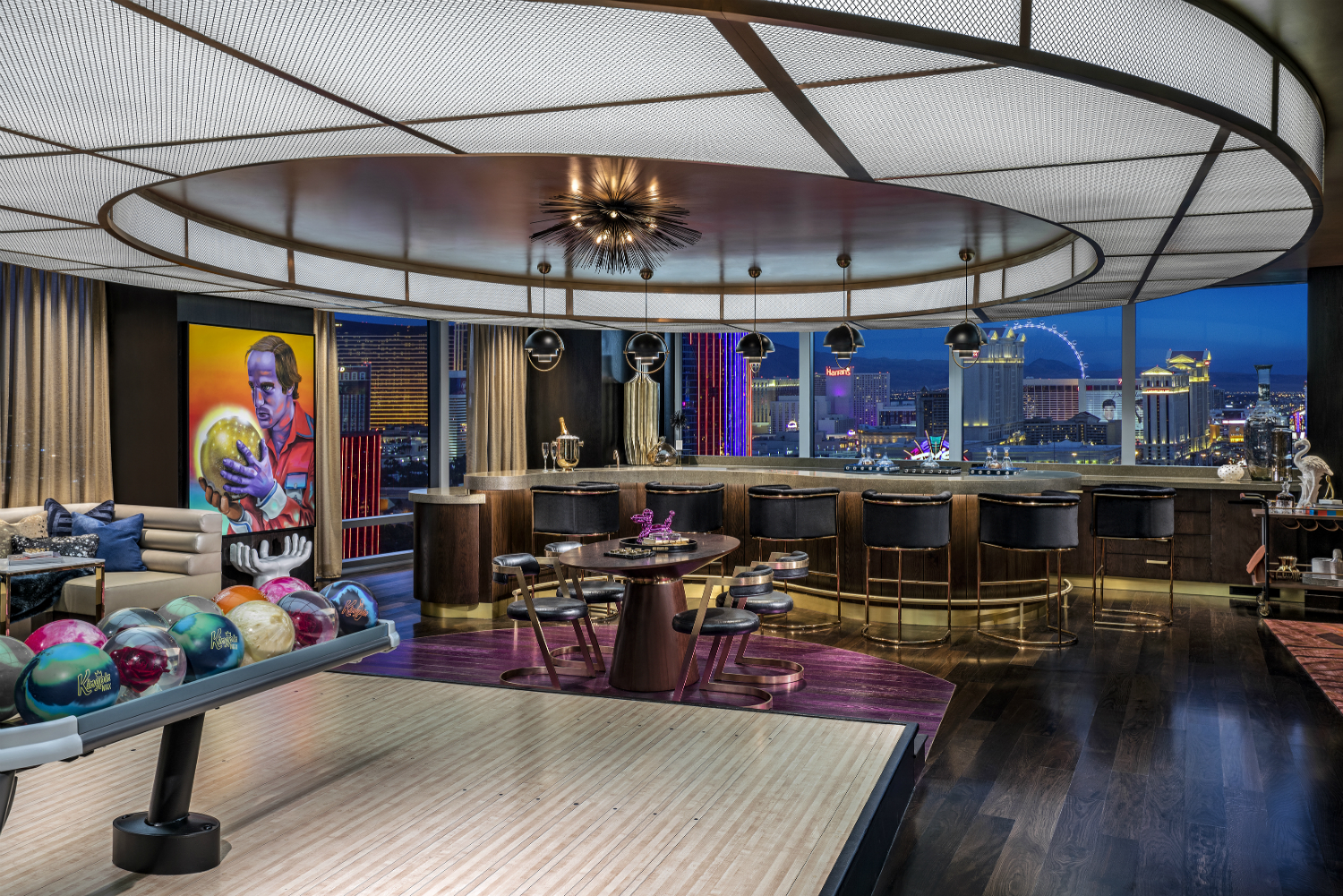 Price: $15,000 per night
Dropping down a bit in price and size, the 4,500 square-feet Kingpin Suite boasts two full-size bowling alleys, giving the Hardwood Suite a run for its money when it comes to entertainment value (anyone can bowl; only a few can ball). The rest of the suite is luxuriously decked out, of course, with two additional bedrooms, two and a half baths, a full view of the Strip, and a full bar. That feeling of smug satisfaction that washes over you and your pals after you book this place? That, my friends, is free.
For more from Las Vegas, this map will take you on the same road trip as Fear and Loathing in Las Vegas.
Editors' Recommendations