Inspired by some recent trips our friends at the National Geographic Adventure Blog took, we recently pack up our climbing and canyoneering gear and disappeared into the slot canyons of Capitol Reef National Park. Canyoneering combines the highlights technical climbing with the heavy loads of backpacking – our gear often weighed upwards of 35 pounds for a full day of exploring in the desert. The rewards for squeezing through narrow slot canyons and throwing yourself off high cliffs while roped up and under a full pack though, are breath taking. The Southwest's canyon country spans millions of square acres of sandstone slots and deep desert trails. With the right gear (and for beginners a trustworthy guide and teacher) canyoneering offers up some of the most unreal scenery, and unique climbing and hiking challenges for any serious adventurer. Read on for our list of essentials when tackling any technical canyon.
Related: Bouldering Essentials | Mind of Climber: Jimmy Chin's Meru

The Sorcerer is the latest in a long line of guide designed and built packs from Eddie Bauer's First Ascent line. We love it for the extremely abrasion resistant CTF3 fabric, as well as the welded construction. This makes the Sorcerer almost impervious to water – and more imporantly to the nasty grit we continually rubbed off of sandstone canyon walls. It is also expandable from forty to fifty five liters, easily eating a couple extra liters of water and a long rope. Weighing in under four pounds, this gear hauling behemoth is an ultralight packer's dream bag.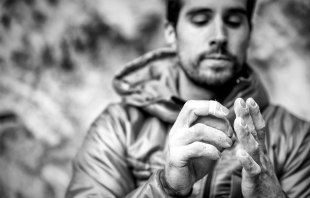 From winter ice to spring canyon routes to fall sport climbing, the Aspect is our do-everything harness. The main body features dual webbing construction, wrapped in EVA foam for the utmost in comfort and durability. What really sold us though are the super adjustable leg loops. We've been able to slide into this harness wearing everything from a pair of shorts in the summer heat to a multiple layers of ski gear in cold months on ski-mountaineering routes. The four gear loops and additional ice tool slots ensure that you'll be organized for whatever climbing you're getting ready for.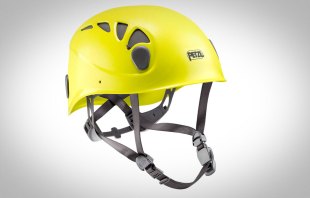 The Elios is quite simply the most durable helmet we've ever worn. After a few seasons of use it's seen duty in many canyons, thousands of feet of alpine granite, and even underground in sea caves in Thailand. The ABS plastic shell can handle multiple impacts, and the addition of a comfortable foam lining and tunable ventilation ports make this an excellent choice for four season use.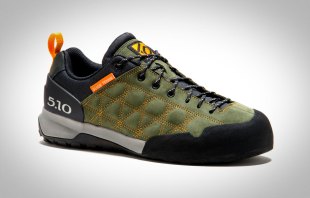 We never go anywhere without our trusty old pair of Guide Tennies. These are the original "approach shoe". Combining the award winning Stealth C4 sticky rubber Five Ten is known for in their climbing shoes with a comfortable hiking design, the Guide Tennie has been a staple of climbers and canyoneers since 1985. The full rand protects your toes and also gives excellent edging when scrambling over sharp sandstone. For unrivaled traction in all terrain, these are the shoes we reach for.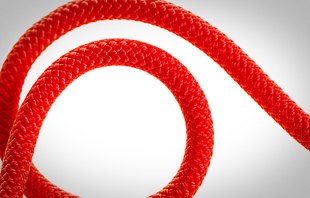 Canyoneering ropes serve a different need than a typical climbing rope. Rather than lots of dynamic stretch for catching potential falls like a lead climbing rope, canyoneering ropes see much more abrasion day in and day out. Beal's Aqua'Tech canyoneering rope features an ultra strong sheath over a very light weight body. These ensures that you won't be hauling too much dead weight when you stuff that seventy meter rope in your pack for the hike out. Conversely, even after a few routes involving precipitous rappels and serious dirt, you can have confidence that your rope will keep performing safely.
Editors' Recommendations