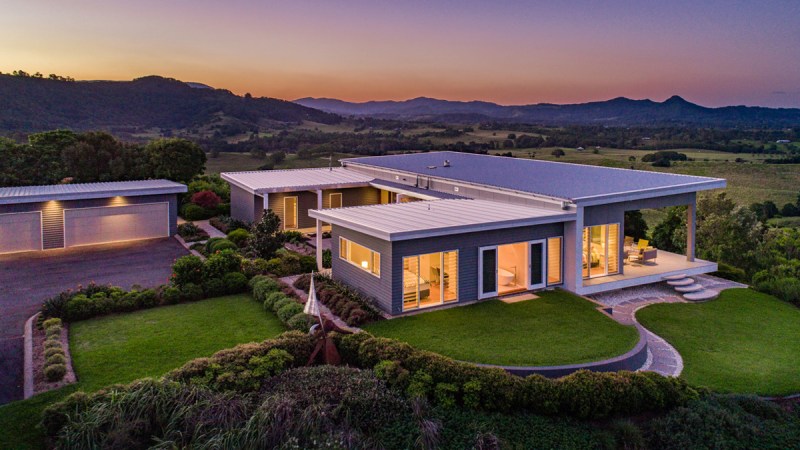 Jungle plantations, sugar-sand beachfronts, and mega yachts are only some of the sights you'll catch from inside the most idyllic mansions of Australia. Don't believe us? See for yourself below. And if you've got some spare cash laying around, you should know that all of these houses are for sale.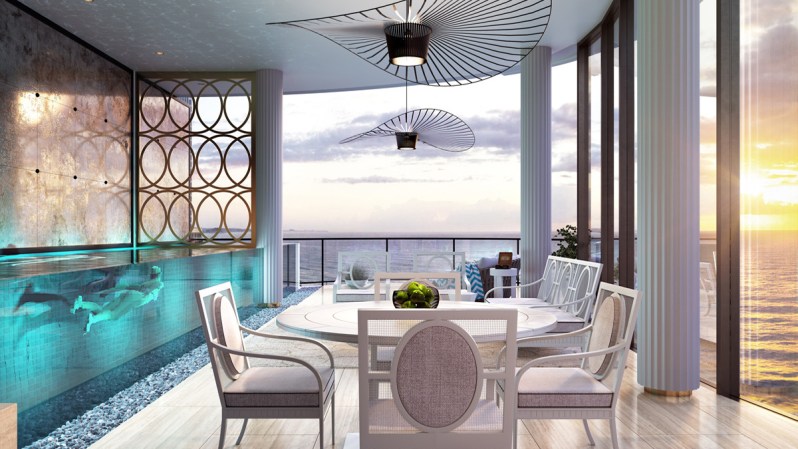 These three-bed, three-bath luxury digs are actually a mini-mansion in the sky, being a part of The Au, Surfers Paradise, a limited collection of 12 single-floor luxury apartments overlooking the iconic Surfers Paradise in Queensland. (Prestige memberships to the Southport Yachtclub included.) The most lavish of beachfront living, this apartment designed by Archidiom Architects of the Gold Coast features futuristic patterns and shapes against classic oak flooring and art deco interior design. But the best part? The coastal views accessible from bedroom, bathroom, balcony, and pool.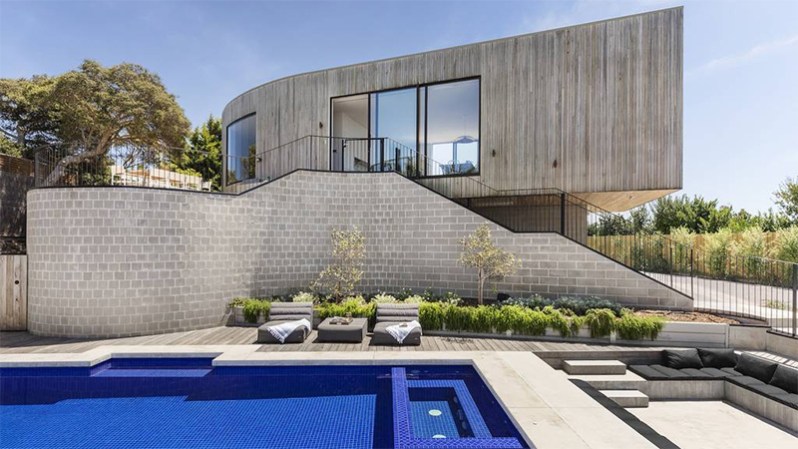 Six bedrooms and four baths fill the specs for this clean contemporary mansion in Victoria, built on an elevated position with a coastal outlook to Arthur's Sea and walking proximity to Sorrento Village. Inside, curved timber-lined walls lead elegantly to expansive patios and floor-to-ceiling windows. The only neighbors you'll see are fellow mansions, as the notorious block, Millionaire's Walk, overlooks the bay.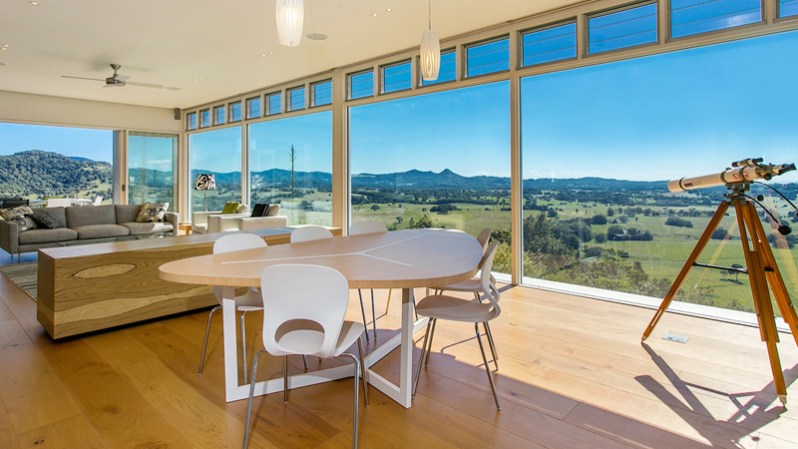 Need some space? Come hither. This luxurious eco-mansion in the bountiful Byron Bay hinterland of New South Wales mimics the effects of being in a five-star nest open and perched on top of a giant tree. The private elevated acreage overlooks magnificent 240-degree views of rainforest plantations and navy-blue peaks of Myocum Valley and Mount Chincogan. What about the ocean? Simply walk to the other side of the house and you'll see the turquoise azure. Rural? Yes. Sophisticated? Oh yes.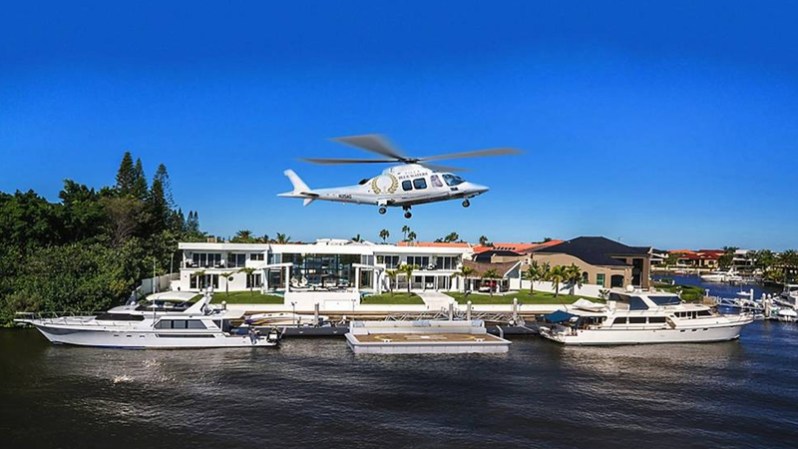 If you got it, flaunt it — at least that's what we believe the architects who built this Gotti-level mini-mansion thought during its design. Set in the exclusive suburb of The Sovereign Islands, Gold Coast (Queensland), screams large-scale entertainment (we image DJ Khaled would rest his laurels here). Besides the marble Turkish plunge spa, Versace Italian mosaic hydrotherapy steam room, and St Tropez-style marble entertaining area, you also have direct views to  your yacht and helicopter water landing.
Named one of Australia's top 22 beach houses by Qantas' travel magazine, the cozy yet clean design of this water-front property is simply idyllic thanks to its coverage from gum trees and the flow from indoor to out and further on the water's edge. Oversized rooms spill onto sprawling sun-drenched lawns and a stone pathway leads directly through tropical foliage and out to the self-contained boat house and doc walkway. A little sleepy from the sun? Nap on the outside bed (really a contained bedroom but without walls, three feet from the water).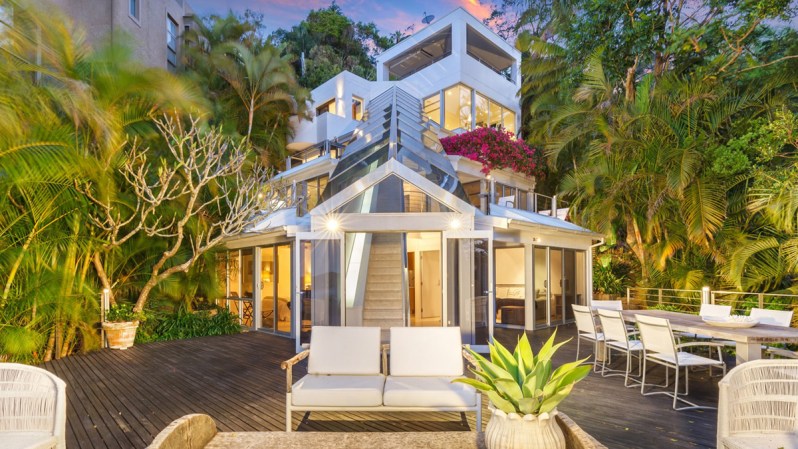 New South Wales' Palm Beach is accurately named for its balance of tropical jungle and crystal beaches, and has been brilliantly designed around in the construction of this a-symmetrical four-storied mini-mansion. It is as though the estate has been tucked into the lush green palm gardens leading down to the beach. Both secluded and completely open with patio spaces, great windows, and a unique atrium spine that acts as a central staircase, this home is touted as a "lock-and-leave weekender," but good luck wanting to leaving.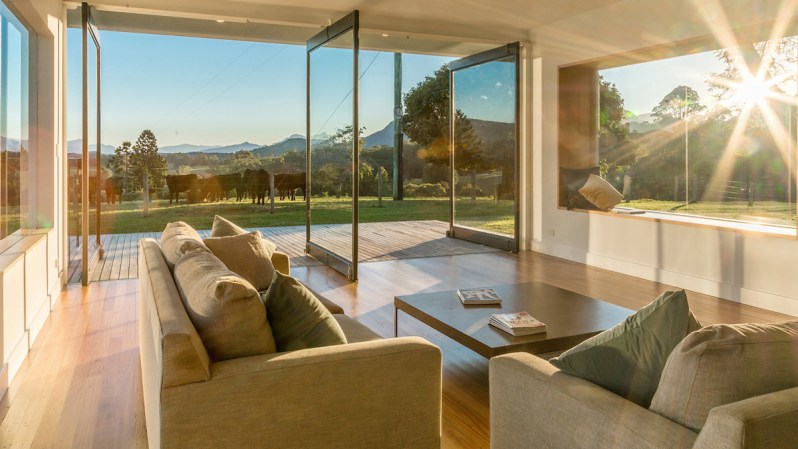 A completely renovated 1890's farmhouse surrounded by nothing but brilliant green Northern Rivers hinterland ops for glass, glass, glass… because why keep any separation between the rooms and that unspoiled view. The 4-bed, 2-bath design makes use of an open floor plan, bringing a warmth to traditionally cold modernism with accents like Tassie Oak joinery and Blackbutt flooring. Still, the design ace of 119 Stanger (just outside of Brisbane in New South Wales) exists outside the walls and in the views.