The average traveler spends $2,158, or 21-26 percent of their travel expenditures, on lodging over the course of a year, according to data from ValuePenguin. Pocket that for your next trip and renounce hotels, resorts, and Airbnb for some home swapping instead.
Even if you have a dinky domestic apartment, you can still vacation at Parisian garden estates and beach-front mansions thanks to the brilliant site Love Home Swap, which is forever helping us party like millionaires without shelling seven digits.
Love Home Swap has you put up your home, property, or apartment to be swapped with other Love Home Swap users. Pro tip: Take awesome photos and clean up, you filthy animal.
Keep in mind every member must go through an ID verification program and every location is peer-reviewed to make sure nothing Funny Games-esque is taking place. Using filters on the site, find exactly the type of beach bungalow, European castle, or high-rise penthouse you're looking for in cities and countries around the globe, and strike up a message convo with those listers. Agree to dates and book those flights. You just saved $2,158 that can be spent on booze and food.
The coolest part about Love Home Swap is that you don't have to swap homes at the same time and you don't even have to literally swap. You might save an additional money on taxis and transportation during out-of-town trips by swapping cars with the owners of the house — just check with your insurance policy first. Sure, I'll use your 800-horsepower Lambo, I guess … twist my arm, why don't you.
To give you an idea of what kind of properties you can find on Love Home Swap, we've highlighted our favorites below.
17th Century Chateau Gardens Apartment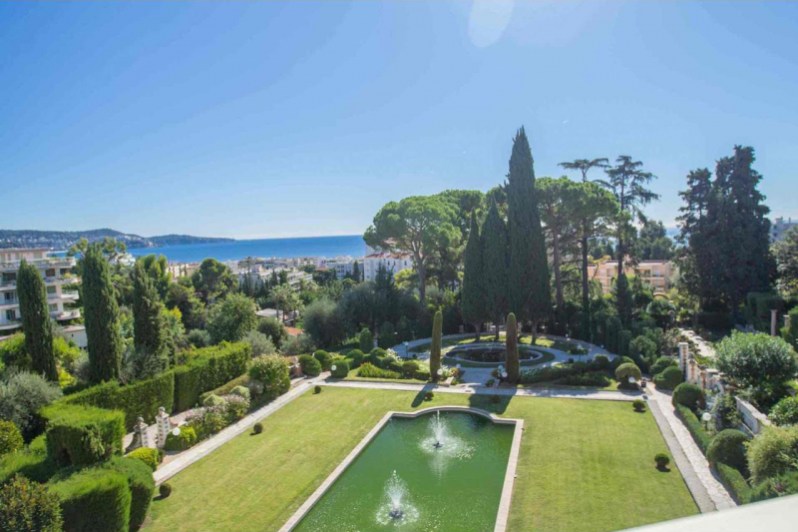 A fully-renovated ground floor apartment in the former Chateau St. Anne in the south of France is only a seven-minute drive from the airport and five minutes to the center of Nice, a gorgeous and quaint French town. Since we're talking distance, the apartment is a five-minute walk to the beach through a tranquil garden, or stroll over to the swimming pool or tennis court. Since it's a home, of course, there's Netflix. (Hallelujah!)
German Architect House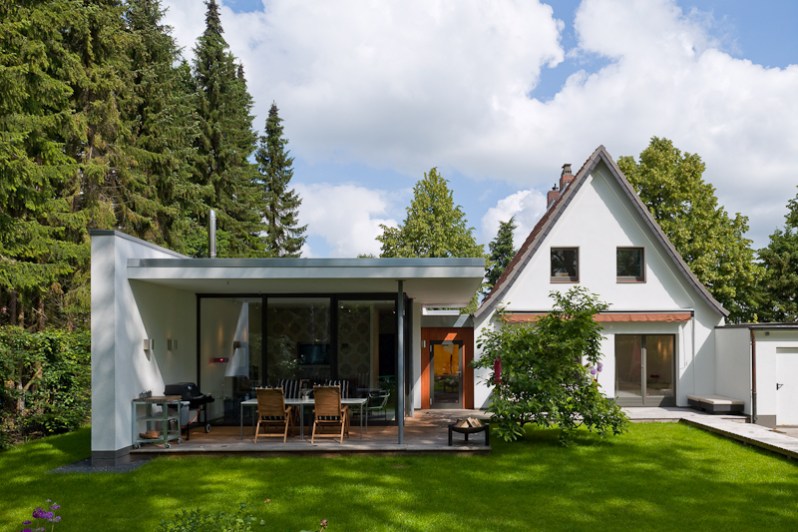 This immaculate and modern two-story house is owned by an architect and famous Waldorf chef (hence the amazing kitchen). Nestled in a quiet neighborhood of Hamburg, Germany, the zen-modern dream home is complete with an outdoor terrace, personal Sauna building, and a dahlia garden in walking distance.
18th Century Scottish Coaching Inn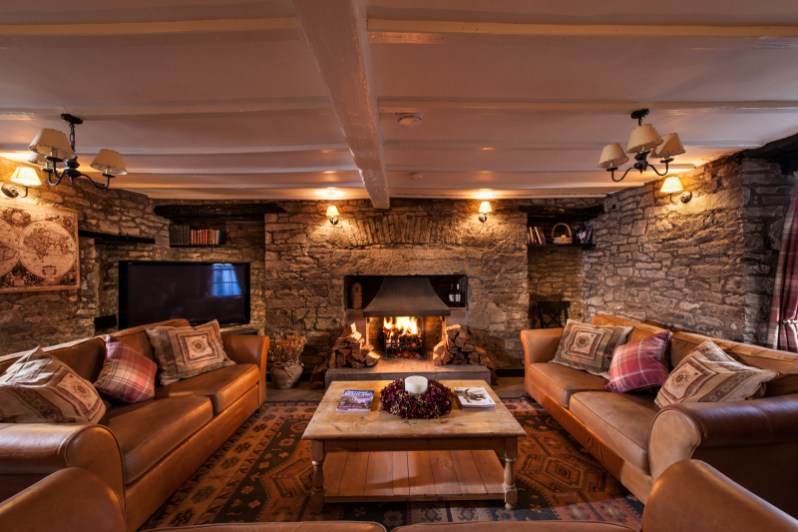 Swap with this five-bedroom, six-bathroom property in Thornhill, Scotland, that used to be an 18th-century coaching inn. Today, Neff appliances, Panasonic flat screens, and luxurious interior design make this vintage inn a relaxing modern mini-resort. The Scottish village of Thornhill is mellow and perfect for a retreat from the madness of a city or for a quiet family holiday trip.
Beachside Mexican Mansion
Four minutes from the airport in Zihuatanejo de Azueta, Mexico, you'll find this beach-front mansion that sleeps 18 vacationers. Lounge out on the private terrace and take a dip in the infinity pool before cooking up a cena familiar in the state-of-the-art kitchen. Sure, there's dolphin- and whale-watching on the beach, but we want to stay inside since the architecture and design is modern-cool, reminiscent of a private villa at a five-star resort (only bigger and free-er).
Modern Ibiza Villa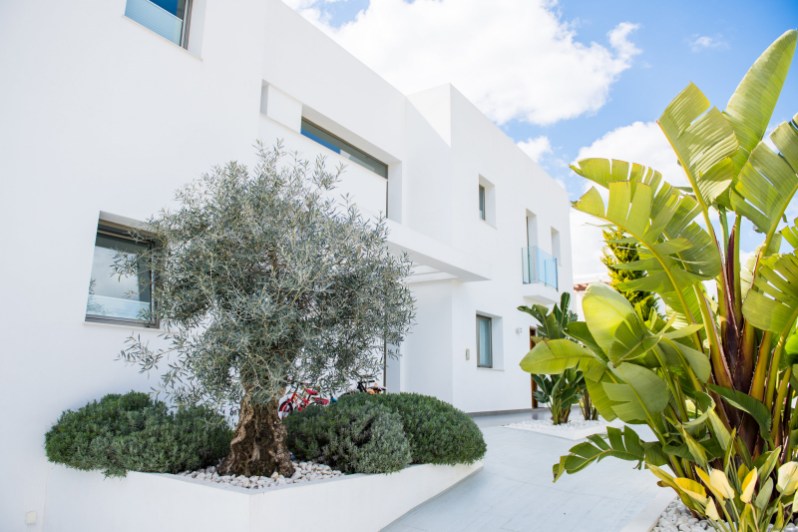 Try finding a room in Ibiza (pronounced ee-bee-th-a) — you're going to pay a lot. Or stay in this four-bedroom villa in the heart of Santa Gertrudis in Santa Eulària des Riu, Spain. Two stories span a ground floor open-plan kitchen, dining, and living area, plus small office and washing room. Extravagant sliding doors lead outside to an al-fresco dining area and children's playground. This is the kind of house Architectural Digest features, so yeah it's a nice freaking place.
Editors' Recommendations