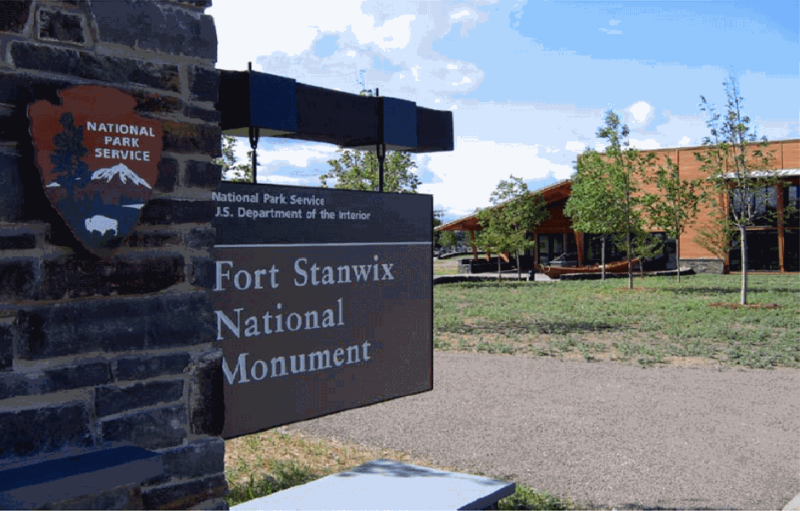 This year, the National Park Service has reached an incredibly impressive milestone, celebrating one hundred years as an agency on August 25. To help the NPS ring in its centennial, The Manual has devoted a regular column to highlighting one of its spectacular parks each month. In addition to providing general information on the regions themselves, we'll also catch up with park rangers, area advocates, and anyone who contributes to the preservation and operation of each park. Enjoy!
Park name: Fort Stanwix National Monument (New York)
Area: 16 acres
Built: 1758 
Average annual visitors: 84,933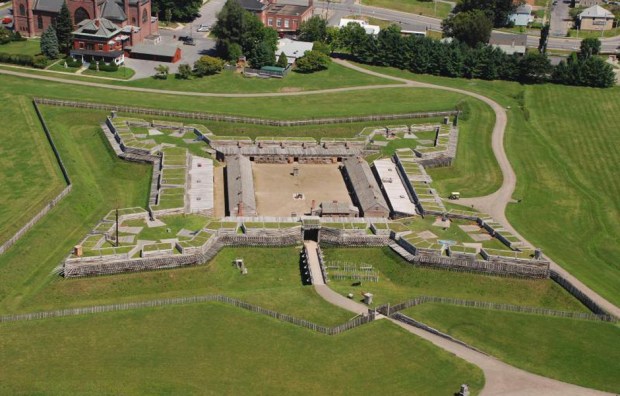 Contrary to what many people might think, the National Park Service also presides over a variety of national monuments such as the Agate Fossil Beds in Nebraska or the Virgin Islands' Coral Reef. To round out our National Park Service centennial coverage and shed more light on these fascinating locales, we decided to travel (digitally) to the historic Fort Stanwix National Monument. A colonial fort during its heyday in the mid- to late-1700s, Fort Stanwix was named after British general John Stanwix and was used as a meeting site for several treaties.
Related: Hike, ride, and play in L.A.'s backyard at the Santa Monica Mountains
Some 250-plus years later, Fort Stanwix is a standing reminder of its rich history, one which celebrates American growth and resiliency. Located in upstate New York in a town called Rome, the monument welcomes thousands of daily visitors to its grounds who are either looking to indulge in a bit of American history or partake in any of the dozens of recreational activities the area allows. To get a better understanding of how important Fort Stanwix is to the National Park Service, we caught up with Fort Stanwix superintendent Frank Barrows for a true lay of the land.
Before talking about Fort Stanwix, tell us a little about yourself and what you do.
I've been with the National Park Service for 16 years but my affection for the NPS started when I was a kid. Some of my earliest memories at a park were at the Carlsbad Caverns. My family did a really great job of getting me interested in them and showing me parks people have no idea even exist.
I started at a whaling park when I was younger on an internship basis and fell in love with working at a park. Perhaps my favorite thing is to see other people fall in love with it and to work with youth and teach them about NPS.
What is your favorite part about working at Fort Stanwix?
Working at Fort Stanwix is incredible because I could literally spend my entire career here and do something new every day. It's a huge historical site that's had treaties negotiated within its walls; that's such an incredible aspect of it. The fort has been mostly reconstructed, which essentially allows us to do more with the space here. I really can't imagine doing anything else.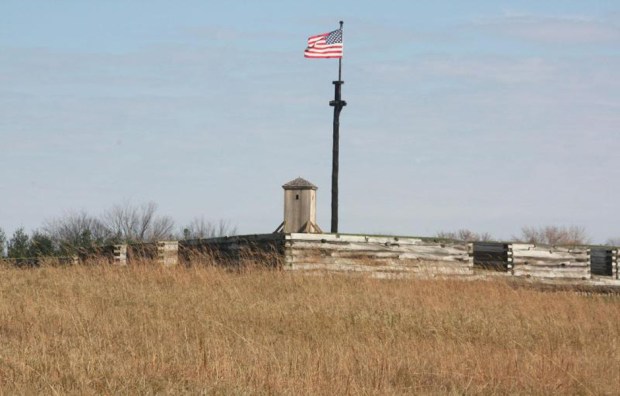 What has Fort Stanwix been doing to help celebrate the centennial? 
This year has been extra special for us as it's the 40th anniversary of the reconstruction of the fort, so in addition to the centennial, we've got a whole lineup of events going on throughout the year. There's an art installation going in — on top of the already 485,000 artifacts it houses — as well as a historical escape room of sorts called Operation Sabotage Stanwix.
Are there any hidden gems or recommendations you'd give to first time visitors?
Fort Stanwix is in such a great location. The Erie Canal lake trail is incredibly close, you could almost hit the canal with a rock from the fort itself. It's also very close to other State and National Parks, so there is so many options for recreational activities and sights to see. Fort Stanwix offers something for everyone. Be it seeing what life used to be like at the fort or going for a hike, bike ride, or otherwise, it's a fantastic site.
Whey do you love working there?
My answer to this question isn't site dependent. I enjoy working with people, organizations, communities, youth groups, etc., and teaching them about the parks. It's truly rewarding and as I said earlier, I just can't imagine doing anything other than working for the NPS.
Editors' Recommendations