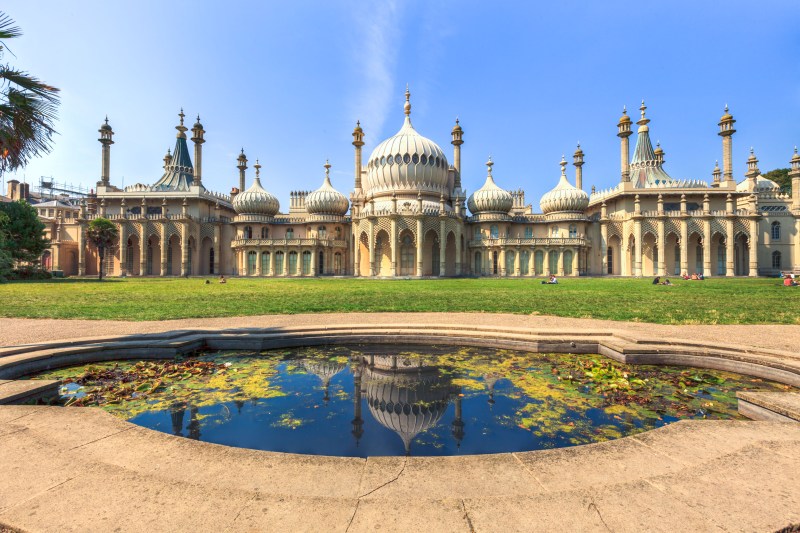 A far cry from any exotic beach paradise, the British seaside is all about other joys. Perhaps the most famous and culturally emerging coastal destination in the UK, Brighton, England possesses a pulsating art scene, a throbbing independent retail culture, and the best fish and chips you'll ever eat. And they've got a Pavilion that rivals the Taj Mahal. Honestly.
PLAY
Who doesn't like seeing a city from the sky. Step into the new (and terribly phallic) British Airways i360 and glide up 450 feet into the air and gaze upon 26 miles of England in the world's first vertical cable car.
No trip to Brighton is complete without a whirl around the iconic and eccentric Brighton Pavilion. Built in 1815 as a complete Orientalist folly for the Prince of Whales, this isn't your average house tour. Be sure to look up in the banqueting room to check out the massive dragon clutching onto the chandelier.
If you want to explore the land you peeped from the i360, head over to the South Downs National Park for miles of hiking trails through the hills and valleys.
SHOP
Brighton days are best spent scouring the Lanes for antique treasure, frequenting ancient pubs, and sampling fresh organic fare in the many neo-bohemian cafes. Don't miss the cavernous Snooper's Paradise on the North Lane for mid nineteenth-century interiors where you can pick up Victorian fire stokers and genuine military wear.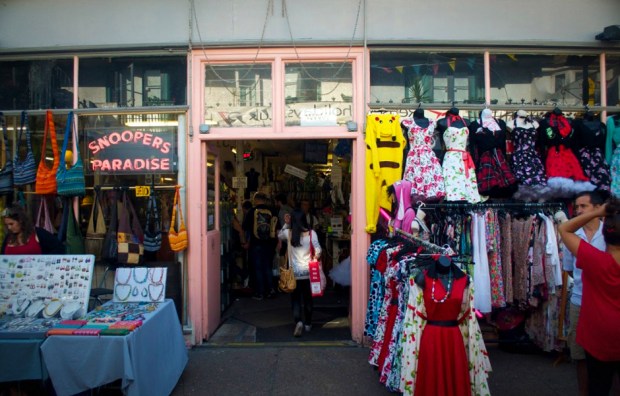 For the best in British menswear, stop by the Badger Clothing Company Ltd on Bond Street for casual clothing from Barbour, Fred Perry and Penguin.
Of a similar sartorial ilk, Peggs and Son's selection of brands are a little more far-reaching. Think fine Japanese denim and slick Scandinavian shirting.
EAT & DRINK
As the evening approaches, take a stroll along the seafront and head to Riddle and Fins for an authentic Brit seafood experience recommended by Gordon Ramsay. The catch of the day is always subject to an inventive interpretation and the champagne and oysters are seriously slurp worthy. In the summer time, perch along the front bar and witness the chef in action.
If you fancy something a little more exotic, Casa Don Carlos is a hugely popular Spanish Tapas restaurant that is eternally full to the rafters. The menu is extensive and the staff are seriously helpful with making selections; book early to avoid disappointment.
Brighton comes alive at night and the nightlife options are endless. A whisky drinker's paradise, The Great Eastern boasts a whopping sixty varieties; We recommend the Elmer T variety for a super smooth ending to your day.
SLEEP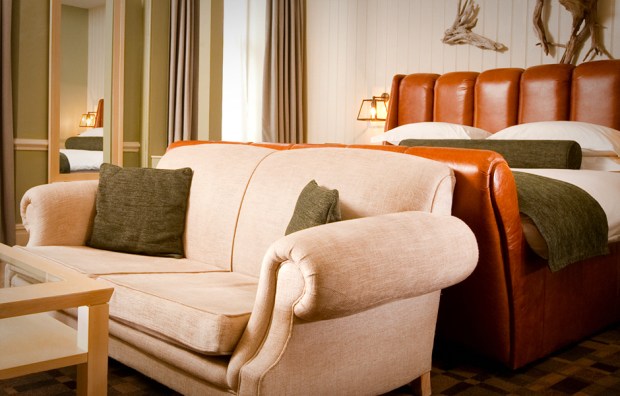 For an opulent stay, we recommend the Hotel du Vin. Steeped in quintessentially British style, this stylish yet unpretentious guesthouse is located within the heart of the Lanes, Brighton's most revered streets for bona fide Brit boozers and awesome eateries. For the ultimate splurge, The Manual suggests the Louis Roederer suite which features twin sea-facing bathtubs and a strategically placed telescope for checking out the stunning marine vista. What's more, each room is sponsored by a different wine company…