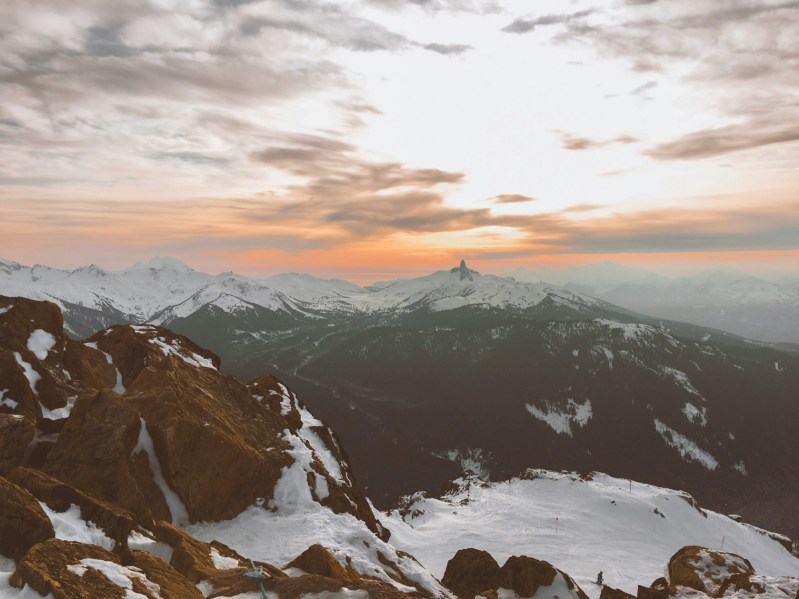 As skiers and snowboarders, we'll do anything to get to the goods. For some, that means living in an RV in a resort parking lot. For others, luxury slopeside accommodations are the pick. But in the end, it's all about first tracks.
Recently, someone took that to a new level, paying an exorbitant price for a parking spot in Whistler, BC, Canada. For the cost of a house or multiple vehicles, a snow sports enthusiast went all-in on mountainside convenience. It's an example of the sometimes extravagant nature of winter pastimes, as well as a lesson in supply and demand.
Whistler and Blackcomb: world-class skiing and snowboarding
Before we dive into the notorious parking space, it makes sense to review the big mountain playground that's Whistler Blackcomb. With skiing and snowboarding across two mountains, enormous vertical drop, and abundant snowfall, it's a winter destination with few peers.
Here are Whistler Blackcomb's mountain stats:
Vertical drop: 4,978 (Whistler), 5,280 (Blackcomb)

Average annual snowfall: 448 inches

Skiable terrain: 8,171 acres

Trail count: 200+

16 alpine bowls
Skiing and snowboarding on mountains like that offers next-level fun, with wide open slopes and a natural environment like nothing else. Above treeline terrain is reminiscent of riding your snowboard on the moon, with snowy expanses and opportunities to explore.
So, while some may scoff at a parking spot in the six figures, you almost have to admire someone shelling that out in search of snow.
Whistler Village pricey parking spot: location and details
Sometimes, pricing is all about supply and demand. And that seems to be the case for the parking space in Whistler Village that just sold for almost $200,000 CAD (about $142,000). Here are the details.
At 4320 Sundial Crescent in Whistler Village, parking stall 45 sold for $195,000 CAD within a week of being listed. Wow. Located at the base of the Whistler and Blackcomb gondolas, as well as a luxury hotel, the space is close to all the action. And with spaces like this hitting the market around once a year, demand is off the charts. Still, that's quite the expenditure.
The listing for the spot stated it was "the ultimate luxury accessory for your Whistler lifestyle" and "perfect for those who own a home in one of the outlying neighborhoods of Whistler or weekend warriors looking for quick access to the slopes."
But with parking increasingly becoming a hassle at ski resorts, it's understandable someone took the plunge on this pricey real estate. Pay parking is the norm these days, and if you want to avoid it, you'll have to park off-site. That entails shuttle rides and delays, reducing your time on the hill. It's a pain.
Would we pay that much for a parking spot? No. That's an out-of-this-world sum for mountainside convenience. But it's also a symptom of the parking squeeze at resorts around North America, which takes a chunk out of people's time and wallets.
There's nothing better than parking close to the lift, jumping out of your car, and being first in line. Early morning turns are worth the effort. But with paid parking and limited spaces becoming more and more frequent, some take drastic measures in search of convenience. That seems to be the case with the nearly $200,000 CAD parking space in Whistler Village. Is it extravagant? Yes. But it shows how much one skier loves the mountains.
Editors' Recommendations