In the lunar calendar, January 22, 2023, heralded the new year and the transition to the Year of the Water Rabbit, bringing new beginnings and good fortune. According to the Chinese zodiac, the sign of the Rabbit is associated with peace, gentleness, and longevity. Rabbits are also closely linked to the moon, possibly because the dark markings on its surface resemble a rabbit or hare. Those born in 1927, 1939, 1951, 1963, 1975, 1987, 1999, 2011, or 2023 are considered Rabbits, and are said to enjoy extra luck this year. Whether or not you were born under the sign of these long-eared hoppers, now is a great time to meditate on rebirth, the coming year, and what you hope to bring into your life. A new fragrance puts an exciting spin on your routine and can even turn your thoughts to the joy of springtime and maybe even starting a garden; these six scents (a lucky number for Rabbits) explore different sides of the Rabbit mystique. Hop to it.
Narciso Rouge by Narciso Rodriguez: A floral, woody musk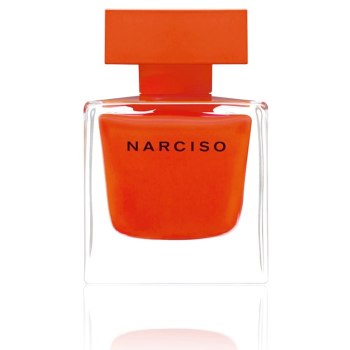 Red: there's no more passionate color on earth, and if you're celebrating the Chinese New Year, there's no luckier one. Narciso Rouge (French for red) is as bold, provocative, and sensual as its poppy-red bottle suggests. With notes of cool and elegant iris, Bulgarian rose, soft musk, bright orange blossom, tonka bean, vanilla, and sandalwood, this fragrance and its chic bottle serve as a sparkling burst of luck and vitality that your new year needs to start off on the right foot.
Moon Dust by MiN New York: A mineralic, earthy scent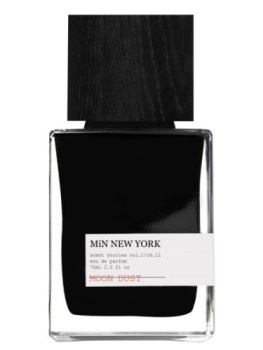 Moon Rabbits appear in many legends throughout the world. In Chinese folklore, the Rabbit is often portrayed as the companion of the Moon Goddess Chang'e, possibly because of the resemblance white rabbits have to the Moon's pale glow. Moon Dust, by MiN New York, takes an abstract and unexpectedly earthy approach to interpreting the silvery satellite, with notes of coriander, flint, tobacco, earth, carrot seeds, benzoin, and ozone. The resulting scent is an intriguing mix of spices and powder, earthy yet metallic with dusty, cold minerals. If the New Year has you feeling as bold, mysterious, and remote as the Moon Rabbit, Moon Dust awaits you.
R.E.M by Ariana Grande: An amber vanilla scent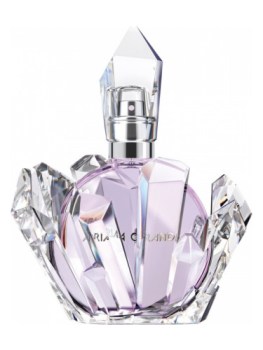 Continuing the celestial Rabbit motif, we enter the orbit of R.E.M by Ariana Grande. Don't let the pop icon's name send you running like a hare — her fragrances have won many awards, and R.E.M is arguably her most unusual… and genderless. It reads as a traditional men's fragrance at times, with its clean musk and bracing salt, but an herbal lavender, fig, tonka bean, and quince keep the ride a smooth one. True to its name, R.E.M calls to mind both the comfort and strange adventurousness of dreams, and serves to launch you into deep space and deep sleep.
Cotton Flower by Shay & Blue London: A woody, floral fragrance
When not exploring the stars and planets or running with legendary speed and agility, a Rabbit can be found tucked snugly in its underground burrow. There's nothing cuddlier or gentler than the sight of a sleepy Rabbit who decides it's time to catch a few Z's. Cotton Flower by Shay and Blue London echoes with the peace of a world at rest. With soft and powdery notes of, you guessed it, cotton flower, iris, and cashmere wood, this vegan and cruelty-free fragrance is a cozy nap in a bottle. If there is a lesson we may learn from the Rabbit, it is the value of resting and enjoying simple pleasures.
Un Jardin sur le Nil by Hermés: A floral, fruity scent
2023 is the year of the Water Rabbit, and what better place for a Water Rabbit to graze and play than a garden by the Nile? Beloved fashion and fragrance brand Hermés brings us Un Jardin Sur le Nil, a refreshing blend of grapefruit, tomato leaf, carrot, iris, lotus, orange, bulrush, peony, incense, and musk. Jardin is green, juicy, and herbaceous, true to its garden inspiration, but cool floral elements help maintain the balance between vegetable and flower. The fragrance maintains an airy, veil-like presence that makes it the perfect scent to anticipate and celebrate a glorious green spring.
Karat EG by Maison d'ETTO: An earthy, amber fragrance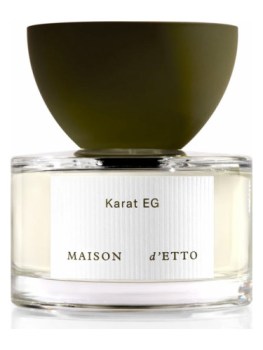 Deep below the earth's surface, Rabbits doze and roam their underground tunnels, preparing to emerge. Plants do their work as well, readying themselves to sprout and burst forward in a glorious celebration of scent and color. Maison d'ETTO hails spring's awakening with Karat EG. Top notes of fresh earth, middle notes of a dirty Turkish rose and a "carrot heart" (of course) bring us into the world of the garden and all its possibilities. Aromatic patchouli and sweet amber make up the base notes, a sticky and spicy finish to a verdant, dirty-in-a-good-way romp in the garden.
Legends and stories about Rabbits range from quaint tales of garden thieves to celestial beings that tumble through space, the companions of divine beings. Perhaps it is their large feet and powerful legs that have made us believe that they could launch themselves into the heavens. Perhaps it is their silence and their gentleness that links them to space. Whatever the reason, Rabbits are irreversibly linked in our collective thoughts to dreams, the Moon, and the mysterious underground world. 2023 has been named The Year of Hope, and it is with a renewed faith and hope that we greet the New Year. Let it be a lucky one.
Editors' Recommendations