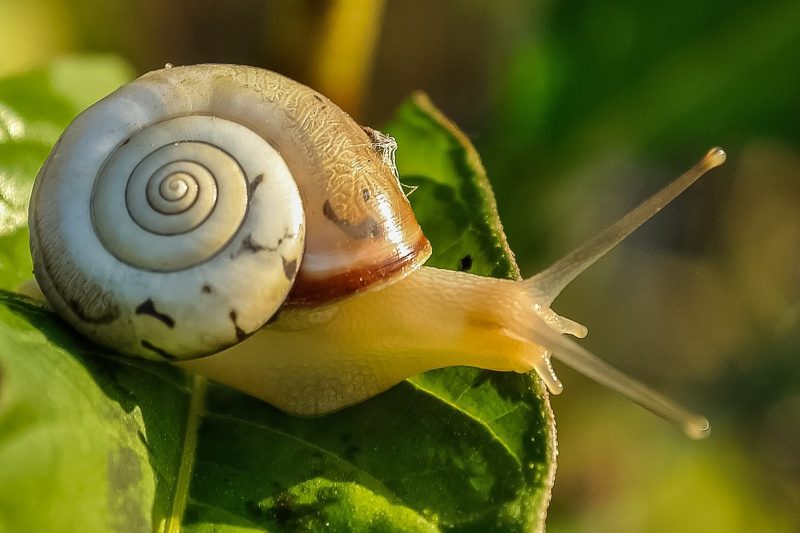 Skincare trends come and go, but one unusual ingredient has taken the cosmetics industry by storm as of late: snail mucin. If you pay any attention to Asian skincare lines, you've probably encountered products containing the sticky filtrate, like CosRx Snail Mucin Power Essence or Mizon All In One Snail Repair Cream. Judging by the overwhelming amount of praise for snail mucin products from skincare aficionados, it's clear that the ingredient is more than just a gimmick. But what does snail mucin do for the skin, and should you be using it in your routine?
For most of us, a clear, glowing complexion is the ultimate goal, and we'll try just about any product to achieve it. While snail mucin extract sounds a little off-putting — especially if you aren't fond of slimy garden snails — many say that it has numerous benefits, from plumping and hydrating to brightening the skin. To find out whether these claims are true or not, The Manual checked in with David Petrillo, a cosmetic chemist, researcher, and founder of PerfectImage.com. Ahead, we'll break down everything you need to know about snail mucin and whether it's a good fit for you.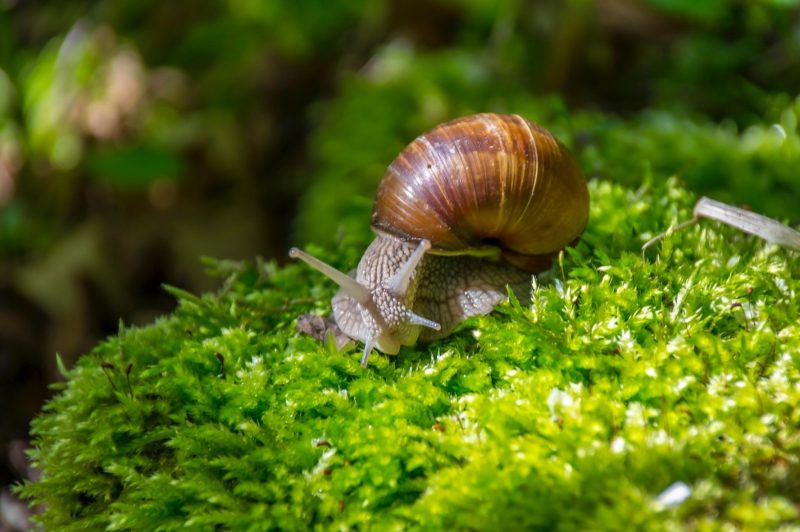 What is snail mucin?
Like bovine placenta or sheep lanolin, snail mucin is an animal-derived extract with substantial cosmetic benefits. "Snail mucin, also known as snail secretion filtrate or snail slime, is a popular skincare ingredient derived from the secretions of certain species of snails, specifically the common garden snail," Petrillo tells The Manual. That's right — the same slippery substance you've seen streaked across your deck or garden stones? It's now one of the buzziest ingredients in skincare.
So what's in snail extract that makes it so special, anyway? "Snail mucin contains a combination of various components, including glycoproteins, hyaluronic acid, glycolic acid, enzymes, peptides, and other nutrients," says Petrillo. "These components are believed to offer several potential skincare benefits."
As any skincare enthusiast worth their salt knows, ingredients like hyaluronic acid and peptides promote lasting hydration, while glycolic acid and enzymes are renowned for their brightening properties. And if you're wondering whether the mucin harvesting process harms snails, you should be safe with K-beauty creams. According to CosRx representatives, animal testing is illegal in Korea, and happy snails produce more mucin.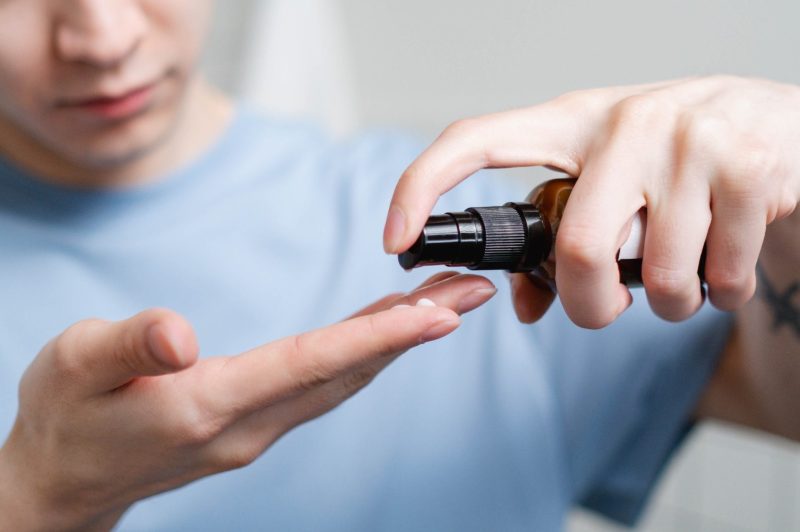 How snail mucin helps your skin
Now that we know what snail mucin is and what it contains, let's take a closer look at how it can benefit your skin. Not everyone responds the same way to skincare products, of course, but snail mucin is generally regarded as safe and gentle for most skin types.
"Snail mucin is known for its hydrating properties," Petrillo tells us. "It can help to lock in moisture and provide a barrier that prevents water loss from the skin, leading to improved hydration and a smoother appearance."
Just as you might expect, snail mucin has a smooth, super-hydrating consistency that ranges from silky to somewhat sticky — making it perfect for products like face serums and creams. With that in mind, Petrillo advises that you always use a patch test before applying any new product to your face all at once, especially if you have easily irritable skin.
Yet there are several other benefits to using snail mucin, Petrillo adds. "The glycoproteins and peptides found in snail mucin are believed to have anti-aging effects. They may help to increase collagen production, which can contribute to firmer and more youthful-looking skin."
Furthermore, says Petrillo, some skincare fans suggest that regular snail mucin use can clear dark spots and uneven skin tone. And if that wasn't enough to convert you, the powerhouse ingredient is also believed to have soothing and calming properties, too. "Snail mucin has anti-inflammatory properties that may help soothe irritated or sensitive skin, making it suitable for individuals with conditions like acne or rosacea," says Petrillo.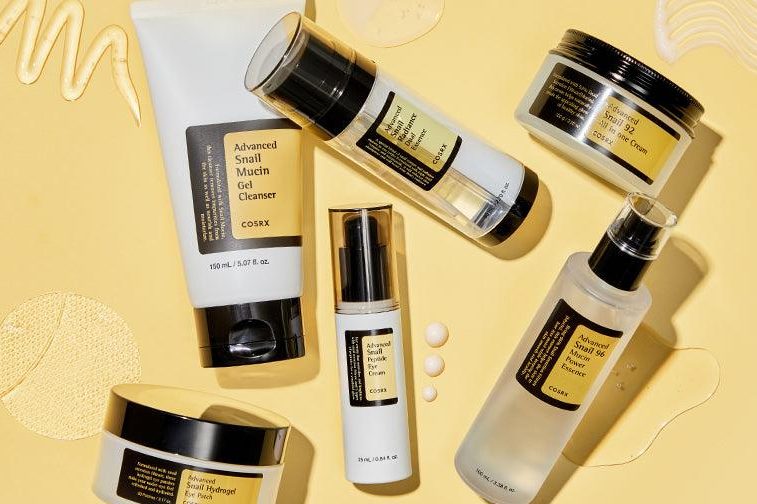 Which snail mucin products to try
If you're ready to let snail mucin slide into your skincare arsenal, there are a few things you should know. "Snail mucin is often found in various skincare products, including serums, creams, masks, and moisturizers," says Petrillo.
Popular snail mucin products include CosRx Snail Mucin 96% Power Repairing Essence, a K-beauty serum that leaves skin feeling soft, plump, and glowing overnight. Plus, Petrillo adds, you can even use snail mucin alongside other skincare ingredients in your routine, such as hyaluronic acid, peptides, and retinol, for an added boost. Depending on your skin type, you may also want to explore using vitamin C, niacinamide, or exfoliators such as AHA or BHA in conjunction with snail mucin.
Does your skin need more moisture than a serum can deliver alone? Then consider trying a snail mucin moisturizer or cream instead. Though CosRx and other K-beauty lines carry snail filtrate-infused face creams, Mizon All In One Snail Repair Cream is one of the most celebrated snail mucin products around. It contains a whopping 40,000 ppm (parts per million) of snail filtrate, as well as soothing plant extracts like Centella Asiatica and mugwort. There are plenty of other snail mucin products to explore, from sheet masks to toners, but another self-care staple to explore is Mizon Snail Repair Intensive Gold Eye Patch. These little undereye patches are loaded with snail mucin and will make you feel like a million bucks with minimal effort. Whichever product you choose, we're willing to bet you'll fall in love at first slime.
Editors' Recommendations