Maybe you recently got your female significant other a gift card for the holidays or Valentine's Day. It's an easy way to make a woman happy. The idea of getting 45 minutes or more to herself to have someone else soak, massage, and paint her fingers and toenails as she tunes out the rest of the world is pure bliss. The results last after she leaves — her nails are perfectly trimmed and shaped, and her toes are flip-flop ready even if it's freezing outside.
Who said women are the only ones who can enjoy that luxury, though? We could get into a long-winded rant about society and gender stereotypes, but for now, let's get something straight: Women aren't the only ones who can enjoy and benefit from a good manicure and pedicure.
Do men's pedicures differ from women ones? Nope. There's no difference in how the procedures are performed for men or women. Ditto for men's manicures. It's all the same, and it's all blissful. Here's what to know about manicures for men.
Benefits of pedicures and manicures for men
There's not much hard data showing more men with pedicures walking around. However, salon owners have anecdotally seen an uptick in pedicures or manicures for men. One even started a "Menicure Monday" campaign to move the needle on manicures for men.
Can you blame men for being interested? Men with pedicures and manicures enjoy numerous benefits, including:
A more groomed and polished look
Your trusty nail clippers are fine and all. However, they're not a substitute for a manicurist or nail technician who has been trained to get everything just right. Imagine: Smooth, perfectly shaped nails that are all the same length without a rough edge in sight. It's a subtle change but one that will leave you looking and feeling more polished in the office, on a job interview, and during your next date night.
Healthier nails, hands, and feet
A regular manicure with standard polish (or no polish, your choice) and a pedicure can help keep your nails healthy and strong. The clipping can help prevent pesky ingrown or hang nails. There's often some moisturizing and exfoliating involved, which can hydrate your skin and get rid of dead skin cells, leaving you with a smoother, brighter look. The tech will also often massage your hands and feet, improving blood circulation.
Men with pedicures often enjoy callus removal, making walking and standing easier for more extended periods.
Pedicures and manicures for men are self-care
Self-care has come to the forefront of conversations since the pandemic turned everything upside down. Even with life more normal, caring for yourself is important. Taking time to soak your feet, get your hands massaged, and just exist for a little while as someone else pampers you epitomizes self-care.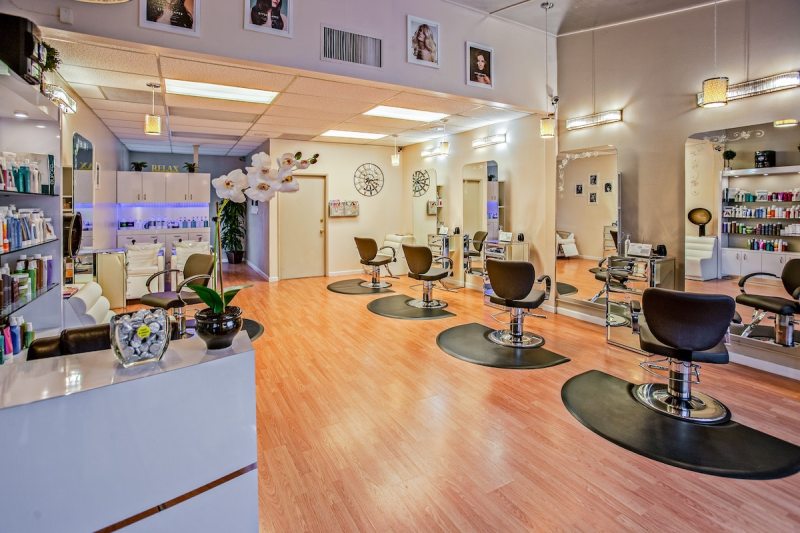 What to expect from a manicure and pedicure
New to the whole mani/pedi experience? As we said, there's not really a difference between men's manicures and pedicures and those for women. Here's what to expect and how to enhance your experience.
Feet first
Typically, you'll get your feet done first. The person doing your nails will run a warm foot bath. You'll sit in a chair — sometimes it's a massage chair! — and soak for a bit. After that, they'll likely use a stone to remove calluses, clip and file your nails, and add any desired polish. Pedicures cost about $36.
Next come the hands
Your tech will ask you how you want your nails shaped and how long you want to keep them. Feel free to ask about your choices, which are typically "square," "rounded," or "rounded with square tips." However, other, more adventurous options include "lipstick" and "stiletto." (Some salons may charge you extra for those options.)
The tech will clip and cut your nails and soak your hands. Then you'll pay. That may be it for you. If you're getting polish, the tech will put it on (hence why they took your money first — they don't want you to chip your polish digging through your wallet post-manicure).
If the polish isn't gel, it'll need to dry for about 15 to 20 minutes. Leave a tip (20% or more for good service), and you're on your way. Expect to pay about $23 for a manicure.
What can I add to a manicure and pedicure?
Up the ante on your pampering session with add-ons like:
Pumice stone. Pumice stones help smooth your feet and remove calluses.
Longer massages. Some salons let you tack on a longer foot massage or even a short back massage for an extra fee.
Scrubs/masks. Nope, they're not just for faces. Some foot scrubs and masks have exfoliators or ingredients like vitamin C that can leave your feet feeling extra fancy.
Manicures and pedicures are no longer a "woman's thing" and never should have been in the first place. Grooming pros and nail technicians say they're seeing an increase in men interested in nail care services. They can leave nails looking and feeling stronger and healthier and serve as a form of much-needed self-care. Men's pedicures really aren't different than what salons offer women. Anyone, regardless of gender, can get their nails polished too, with or without color. It's all up to you. The point is to relax and enjoy the experience. Turn your phone off. Bring a book to lose yourself in during the pedicure portion of the day.
Editors' Recommendations