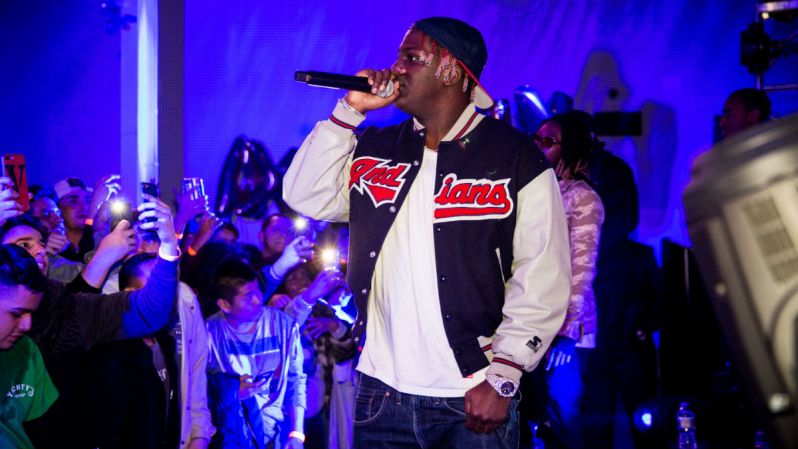 It's important to stay fresh under fire and to handle your business with confidence.
Pro basketball player Brandon Armstrong, YouTuber Markiplier, recording artist Danny Ocean, and rapper Lil Yachty make up the "Gold Squad," a team of cultural insiders across gaming, music, and sports representing the new AXE Gold collection, a new scent that includes body washes, sprays, and deodorants.
"My music is all about staying positive and being yourself," says Lil Yachty. "We're all gold, but it's hard to always remember that when the pressure's on. This project with AXE is about staying fresh when the pressure is heavy. Forget the naysayers and own it."
We caught up with Lil Boat and asked for some of his tips grooming greatness.
The Manual: Can you give us the backstory on your signature red braids?
LY: In grade, I braided my hair because I wanted to look like Kris Kross, this old rap hip-hop group that had braids with colorful rubber bands. My hair was short, so I did two strand twists. And then it grew, and I just wore braids, just braids. And then they grew real long. They were black at the time. When I got a job offer at McDonald's my mom wanted me to be so presentable, so she made me cut my hair. So that was real sad. I cut my hair. And then she saw I was so sad because my hair was the only thing keeping me different, so then she was like well why don't you dye it red? So I dyed it red, and it's been red ever since eleventh grade.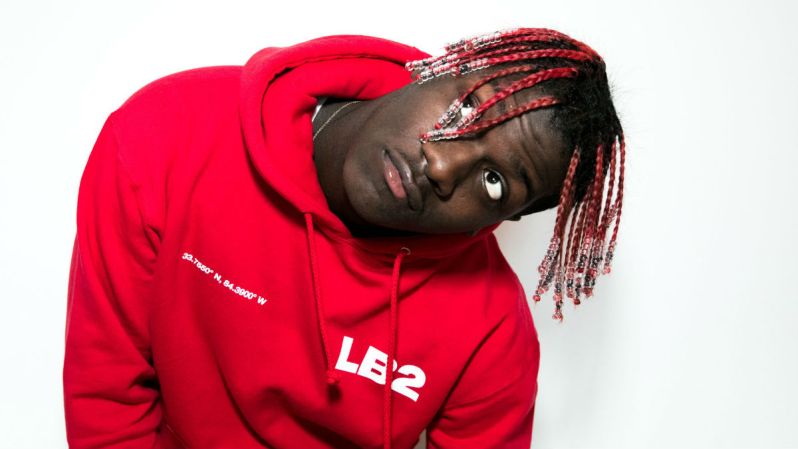 TM: How do you take care of it?
LY: Shit, I don't. My shit fell out. It grew back. But, nah, I'm on the road a lot. The bleaching and the heat takes a toll on my hair. So, I try to do what I can. But honestly, I don't do what I should do. It's sad but it's true. When I get braided I get it washed, deep conditioned, I put oils in it and all that good stuff. I get it braided like once a week if I can get to a stylist.
TM: Who braids it? Do you have a go-to stylist?
LY: I go to the same lady at home. I've been going to her since high school.
TM: There's a rumor going around the internet that your braids are insured?
"You gotta stay fresh. When you smell good, you feel good. When you look good, you feel good."
LY: No, that's not true, they fell out before and no one paid me for it.
TM: Do you shave? And how often?
LY: My face, as soon as I see an inch of hair. I try to keep a baby face. My facial hair grows, I just try to keep it low.
TM: Do you have a favorite shaving product?
LY: I don't shave myself. I have a barber. He doesn't actually shave it. He uses clippers.
TM: Do you use moisturizer on your face?
LY: Yeah, I like to use moisturizer. I don't travel with any, and I've been kind of iffy with hotel lotion. So, I don't do it much because I'm never really home. But I like to make my skin look very smooth and chocolatey.
TM: What about your tattoos? How do you take care of them?
LY: I'm gonna come clean. I probably put something on there one time. You're making me feel bad.
TM: Sorry! Let's make you feel good. How does AXE Gold give you dating confidence?
LY: Smelling good is key important. Have you ever been on a date and someone just didn't smell too good? It's not the best, right? It's like a deal breaker, especially on the first date. You gotta stay fresh. When you smell good, you feel good. When you look good, you feel good. All these key elements add up to making someone feel gold. When you feel gold, you feel good. Then you pretty much are good and can't anybody say otherwise.
TM: Tell me about your personal style?
LY: I have my own style. I like throwback looks a lot. I like the 90's. I like colors and baggy jeans. I like what I like.
TM: What is your favorite city to shop
LY: LA. But I haven't been to Japan yet. I can't wait to go.
Editors' Recommendations