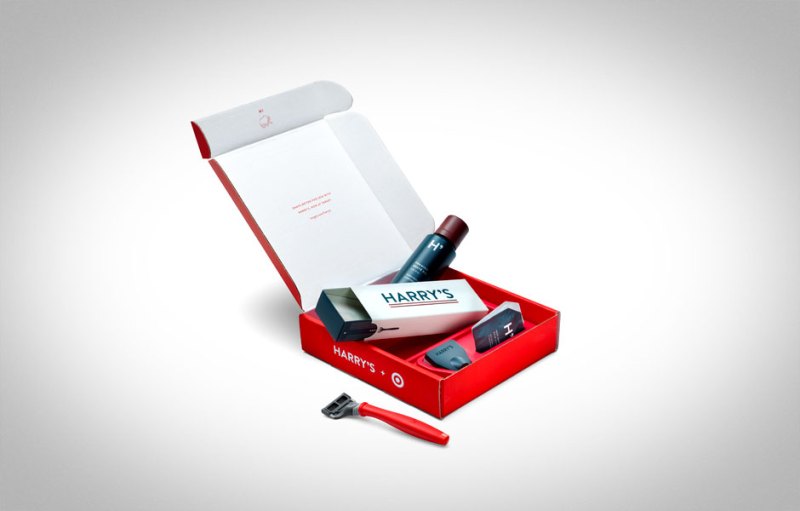 In grooming news to get stoked about, Harry's shaving products will now be available at every Target store and online. Yep, that's right, this hip shaving line is spreading the love to the masses. If you're brand new to Harry's shaving supplies prepare to get addicted. Simple design, craftsmanship and convenience have made these razors, blades and creams favorites among grooming guys in the know.
Related: Harry's Rolls Out Shaving Gel and Moisturizer
Whether you're just discovering Harry's or already a loyal customer, check out this limited-edition starter shave set featuring a Target signature-red razor and trial samples for just five bucks. Yes, you read that right, $5! It has everything you need to upgrade your morning routine.
The Harry's x Target collaboration may be new, but the razor blade cartridges are engineered in a German factory that has been producing some of the world's finest blades for almost 100 years. And these blades mean business. They're sharp and durable with a flex hinge that hugs your mug for a super close shave. You'll finish up smooth thanks to the lubricated strip and built in trimmer for those hard to reach places. Here's what you get.
Grip this rubberized, texturized handle that's weighted for maximum control. The Target-red handle is around for a limited time only so pick one up while you can.
1 Foaming Shave Gel (2 oz.)
Lather up with this rich foam made from natural ingredients like aloe and cucumber that moisturize and refresh your skin.
1 Travel Razor Blade Cover
Protect your blades while on the go.
Harry's believes that guys shouldn't have to overpay for a great shave. Try it out! When you're ready to save even more money, you can sign up for a replenishment subscription on Target.com. You'll get 5 percent off and free shipping on any Target Subscription order, boom!
Get ready for more Harry's products including the Truman Pack , Shaving gel, Post-Shave Balm at Target after August 21.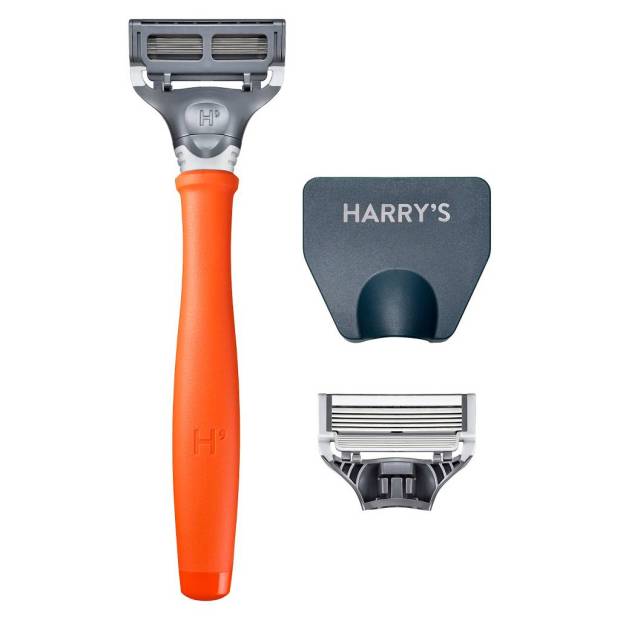 Editors' Recommendations