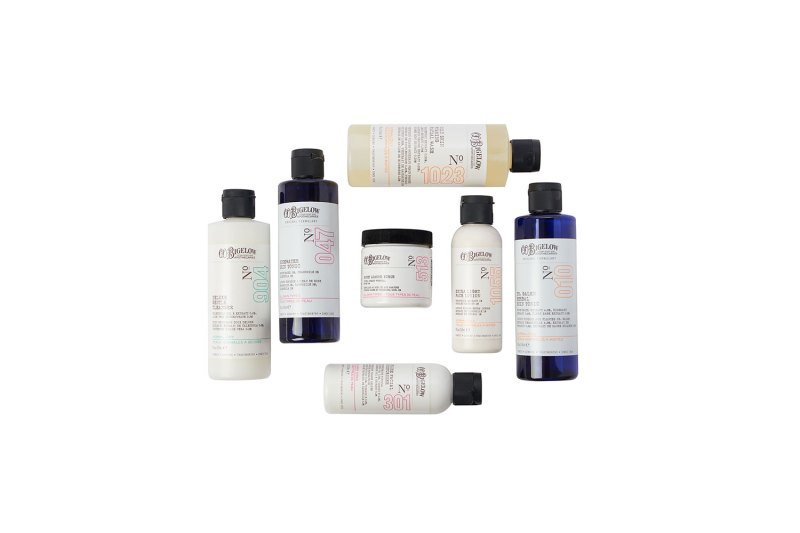 There's something to be said for brand heritage and the inherent knowledge that comes with that kind of longevity. Take for instant CO Bigelow, a New York City fixture that began its life as a straight-up apothecary in 1838 peddling all manner of handmade tonics and homeopathic remedies, and, to this day, remains in the same neighborhood doing essentially the same thing.
Though the now-pharmacy also stocks its shelves with modern medicine, it still churns out topical preparations based on formulas its original pharmacist whipped up hundreds of years ago, like the Rose Wonder Cold Cream, along with newer offerings, like its new daily skincare essentials called the Face Care Collection.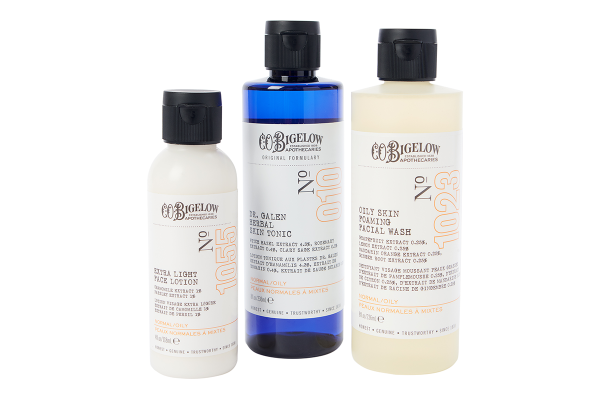 Devoid of bells-and-whistles though still as effective as fancier options, the pared down nine-piece range offers an easy-to-follow three-step regimen (cleanse, tone and moisturize) specifically designed to target either dry to normal and oily to normal skin types. For instance, the toner for greasy skin, Dr. Galen Herbal Skin Tonic, is packed with Salicylic Acid, witch hazel, and clary sage to kill excess shine and reduce the chance of pimples popping up, while the Rosewater Skin Tonic, includes rose extract and chamomile to give skin some chill as it offers a dose of added hydration.
If your skin happens to be confused (a.k.a. combination), the products can be mixed-and-matched to sort out your unique set of issues. And if that doesn't quite do it for you and you need a little something extra, there are two seemingly edible masks (though maybe don't eat them): Honey Almond Scrub that uses crushed almond grains to clear away dull dead and honey for some moisture, and Sugar Crystal Face Polish, which uses crystalized sugar cane, brightening fruit extracts, and gentle strawberry seeds for a similar effect. The Purifying Cleansing Mask works gangbusters at dislodging grime and oil from pores.
Besides the throwback packaging, what's inside nods to the Bigelow legacy by containing natural active ingredients, like the ones the pharmacists turned to for their ye olde concoctions, including calendula, witch hazel and avocado oil. Oh, and with nothing costing more than $32, the prices are practically old-timey. Seems a good a reason as any to get back to basics.
$18-32, bigelowchemists.com
Editors' Recommendations