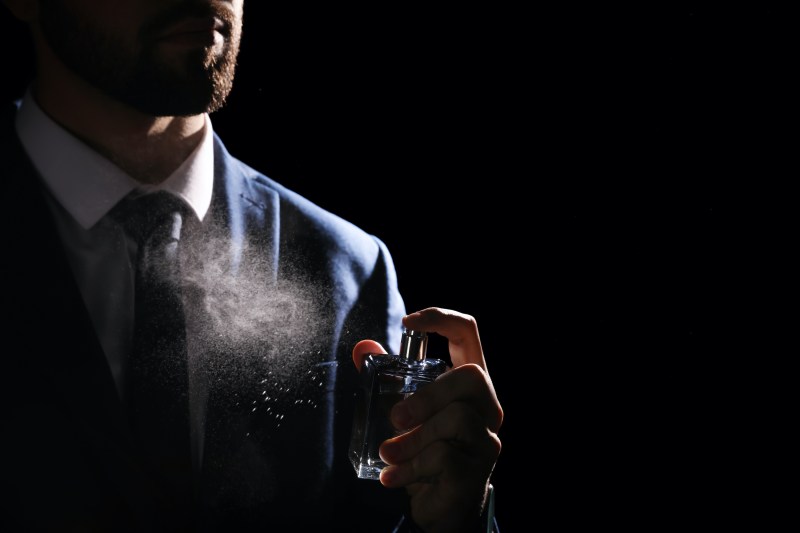 Yves Saint Laurent: one of the most celebrated and highly regarded fashion houses that ever changed the face of style — both men's and women's — in favor of the bold and the streamlined. Even the most modest selection of designer fragrances will include a Yves Saint Laurent scent, with its elegant slanted lettering. The sheer number of scents from designers, and the increase of unisex options, can be overwhelming. You know the feeling you want to evoke with your cologne, but how to find the bottle that matches it? Come with us to find the most intriguing and buzzy offerings from this famous French label.
Pronouncing Yves Saint Laurent
A word about the name of the House, which can look like a jumble of letters at best: don't be intimidated. Many of these letters will not factor into pronunciation, which should sound like "eev saan law·raant" if you're feeling adventurous. If not, the acronym "YSL" is an easy and perfectly acceptable shortcut.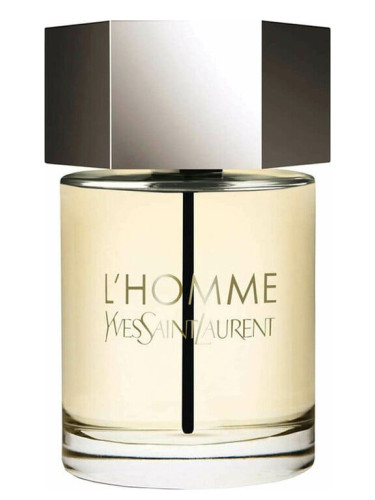 L'Homme
The list begins with a classic, L'Homme. French for "The Man" and pronounced along the lines of "luhm," this cologne contains multitudes that its wide scope name suggests. L'Homme emerges light, spicy, herbal, and citrus-spritzed. With bright notes of lemon, ginger, bergamot, white pepper, vetiver, tonka bean, and cedar, it opens with a friendly and refined air and remains approachable throughout the day of wear.
Tart, sparkling, and subtly spicy with green notes that dry down into a warm vanilla-laced finish, L'Homme recalls a relaxing day on a vineyard with plenty of crisp white wine. L'Homme performs exceptionally well in hot weather, is light, and stays close to the body, meaning it can go everywhere.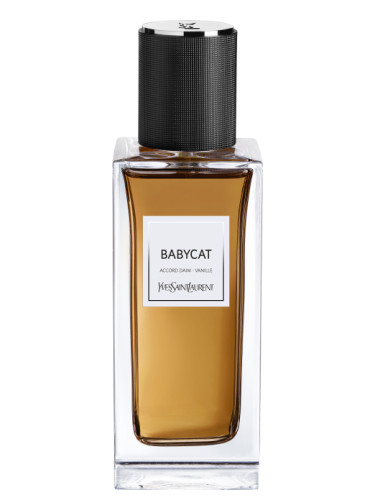 Babycat
Babycat, with its endearingly offbeat name, is a cult favorite among Yves Saint Laurent fans and fragrance aficionados alike — so it may be hard to get your paws on. A soft swirl of black pepper, pink pepper, saffron, fragrant resin, bourbon vanilla, cedar, and suede, Babycat has claws, but sheaths them very quickly. The result is a sophisticated, gender-neutral remix of barbed spices, airy vanilla, and leather.
Once spritzed, it promises many hours of loyal wear, but is best suited to the evening. This array of compelling notes will draw compliments from strangers; the amount of flirtation in your voice when you relay the name is up to you.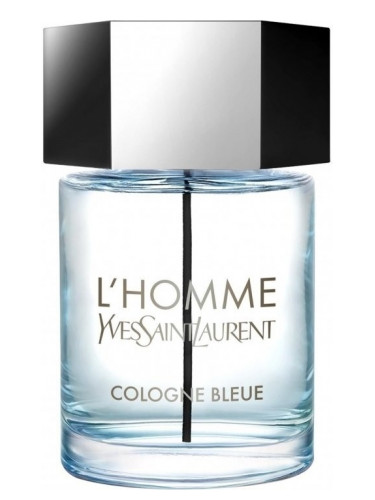 L'Homme Cologne Bleue
However much Yves Saint Laurent aims to conjure inky, fragrant nighttime adventures, the House also yearns to capture the prismatic glimmer of the summer sun. Enter L'Homme Cologne Bleue, a marine splash of grapefruit, blood orange, sea notes, cardamom, lavender, apple, and cedar.
The fruit and cedar notes differentiate this cologne from the bracing marine fragrances that soaked the market in the 1990s. The key here is the subtle and clean balance of salty, sweet, herbal, and fresh. Cologne Bleue is a great choice for hot weather and trips to the gym. It's here for a good time, not a long time.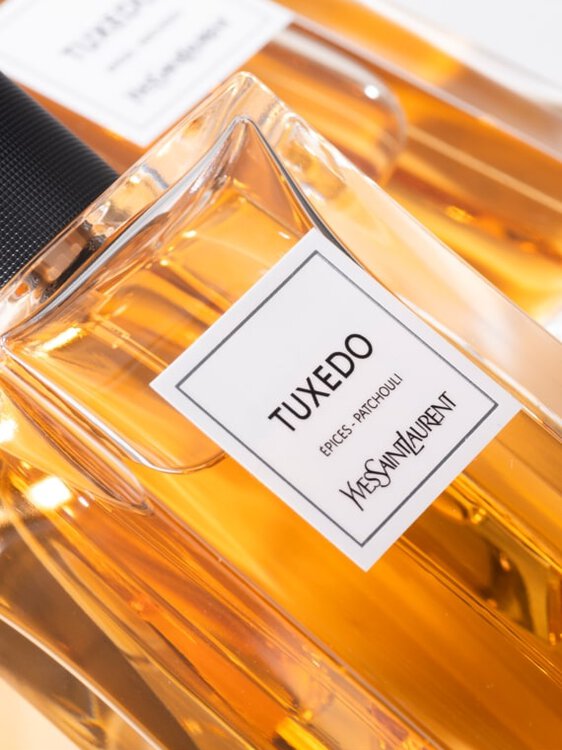 Tuxedo
Created as part of a luxury collection of fragrances dubbed Le Vestiaire des Parfums, Tuxedo is as striking and chic as its iconic namesake. A sexy patchouli vanilla scent that opens with notes of coriander and violet leaf before delving into a spiced black pepper rose, Tuxedo is designed for nighttime intrigues only.
Its heady plunge into bourbon vanilla and salty ambergris is transformed by smooth and deep patchouli, ensuring that the vanilla and spices never venture too far into bakery territory. It's a confident and bold fragrance that compels those closest to come just a little bit closer.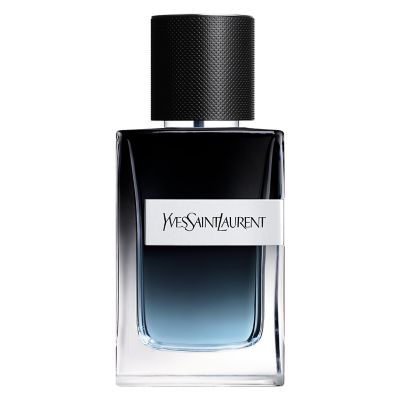 Y Eau de Parfum
The face of Y Eau de Parfum is the legendary Lenny Kravitz, appearing in commercials taking the stage in dark sunglasses, layered scarves, and a leather suit. The moody, oceanic color of the fragrance itself marks it as a cologne meant unforgettable nights out. Notes of ginger, apple, bergamot, juniper berries, tonka bean, cedar, vetiver, and amber wood combine to create a scent that's eclectic, potent, and unexpected.
Sweetly aromatic yet tart, this is not your father's cologne — unless, of course, you are Zoe K. Warning: Y is strong and long-lasting. One spritz is plenty.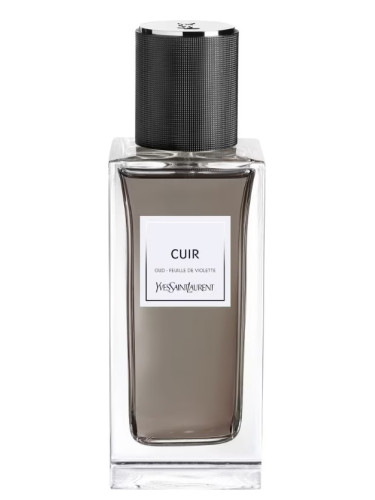 Cuir
Cuir is the French word for leather, and that's what you'll get: supple, sweet, smoky leather. A burst of violet leaf lends a fresh, cucumber-like element to what is otherwise an ode to artisanal hides. Sophistication and subtlety are the keywords here; this is, after all, haute (high) fragrance.
However, if the scent of a leather goods shop or a gorgeous new pair of gloves doesn't draw you in, it's best to keep looking. If you are a devotee, you'll find Cuir a soft, intriguing confidence-booster.
Editors' Recommendations