They say it's the little things that matter, and when it comes to skincare, we have to agree. Few things feel better than the sensation of a freshly scrubbed face. Trouble is, few of us know how to actually get that feeling consistently. Sure, you may know that the key to a clear, healthy complexion is exfoliation (i.e., shedding the uppermost layer of dead skin cells). But what you use to exfoliate makes a big difference in whether you come away with a radiant glow or a mask of raw, irritated epidermis.
There are a few types of products that will do the job, but exfoliating face scrubs are often the most preferred. Known as physical exfoliants (as opposed to chemical exfoliants), these facial scrubs use tiny abrasive grains that act like sandpaper on your face, using friction to buff dead skin cells away. Physical exfoliants can be made from natural ingredients like apricot kernels, sugar, even coffee, or they can be synthetic "beads" that dissolve as you use them. Some guys love this type of exfoliant because you can really feel it working. However, it can be pretty harsh on some sensitive skin, leaving your face red and irritated, which leads to dry skin, increased oil production, or even scarring (and not in a sexy Jason Momoa kind of way).
That doesn't mean you shouldn't use an exfoliating scrub. It just means you have to do your homework … or, if you'd rather, have us do it for you. We've put together a list of our favorite exfoliating face scrubs that contain quality ingredients for buffing away dead skin, and soothing the new skin underneath so that it stays happy, hydrated, and balanced. Gently (and we mean gently) massage these facial exfoliator scrubs into your forehead, chin, and cheeks, splash with cold water, pat dry, and finish with a kiss of moisturizer, and you'll feel your face glowing all day long.
First Aid Beauty Facial Radiance Polish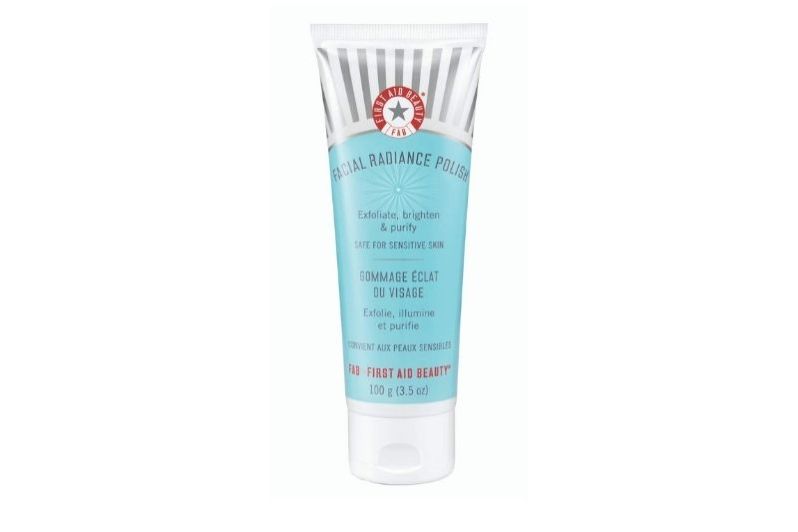 This gentle scrub can be used daily to cleanse and exfoliate the skin, leaving it bright, clear, and smooth. Free of alcohol, artificial fragrance, parabens, sulfates, and talc — suitable for all skin types.
Jack Black Face Buff Energizing Scrub
Vitamin C and peppermint are paired together to remove dirt, dead skin, and oil, which unclogs the pores, and fights against free radicals. This is the perfect scrub to use before shaving as you'll leave behind a fresh clean surface for your razor blade to work with.
Neutrogena Bright Boost Resurfacing Micro Polish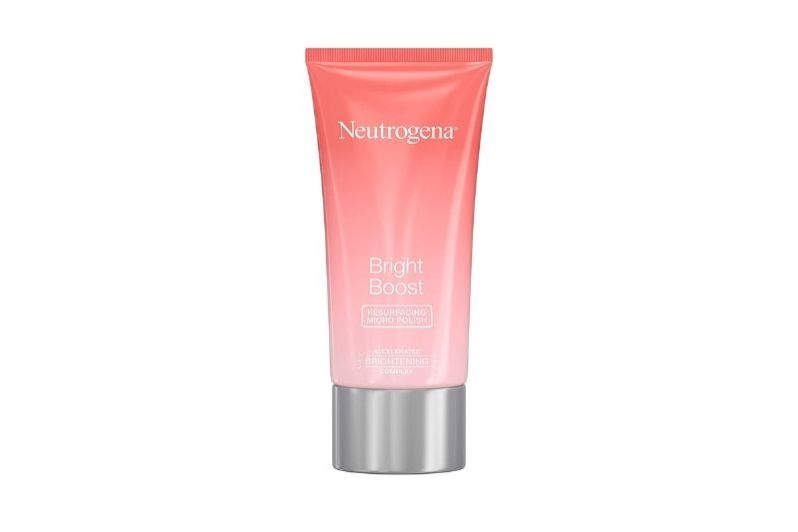 Radiant skin is only a polish away with this brightening scrub from Neutrogena. Glycolic and mandelic AHAs provide both physical and chemical exfoliation which gently resurfaces the skin over time.
Fresh Sugar Face Polish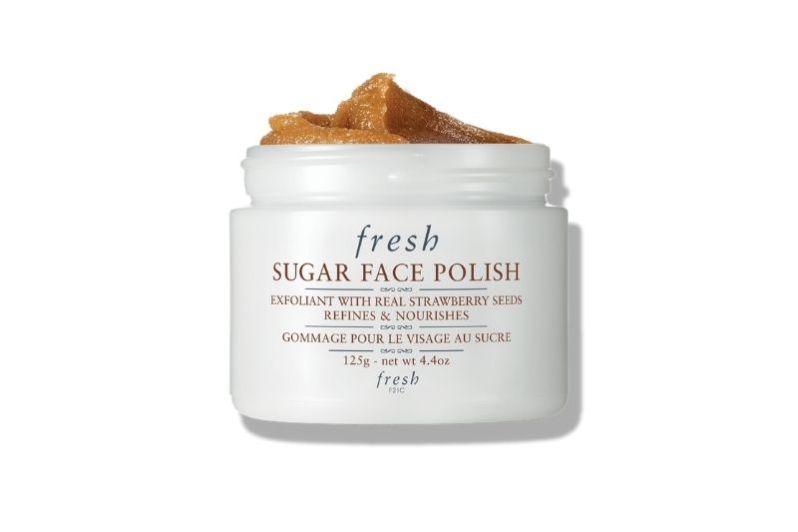 Step away from your wife's skincare cabinet. It's true she has better products than you but two can play at that game. This polish from Fresh contains brown sugar, vitamin C, and strawberries to gently buff away dead, dry skin.
Tula Exfoliating Sugar Scrub
Brighter, smoother skin is only a few gentle scrubs away. This pumpkin-scented scrub is packed with probiotics and superfoods and fruit enzymes to keep you glowing through the winter.
Murad Skin Smoothing Polish
A holy grail product for those with oily skin, this smoothing polish purifies the skin, tightens the pores, and controls shine. No more walking around like a glazed honey bun, thanks to the powers of witch hazel and cinnamon.
SkinCeuticals Micro-Exfoliating Scrub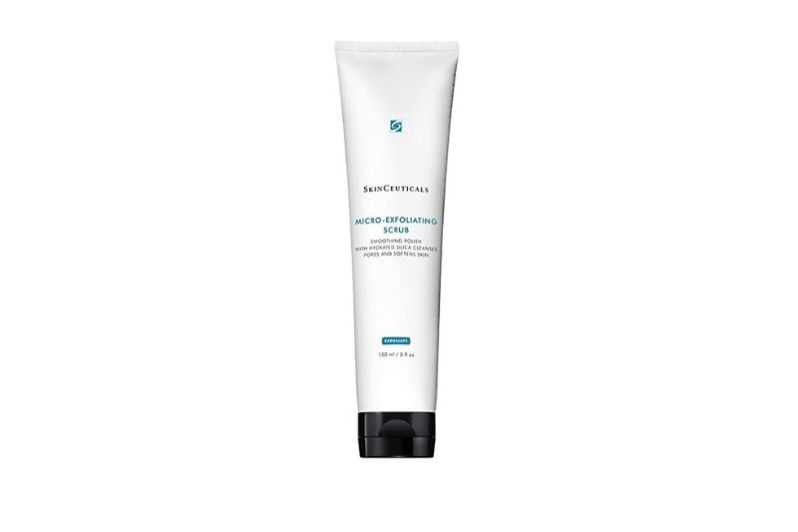 We love SkinCeuticals for their powerful dermatologist-recommended formulas. This fragrance-free scrub provides intense exfoliation without being harmful to sensitive skin.
Editors' Recommendations