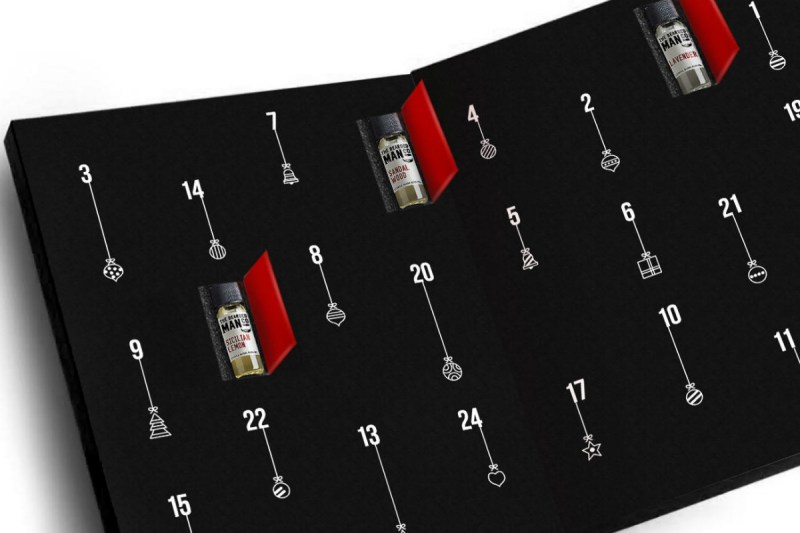 We've seen a lot of Advent calendars come and go over the years. From whiskey- and wine-focused to chocolate and other snacks to a full-on cheese version, we thought we'd seen it all. That is until the 2018 Beard Oil Advent Calendar from U.K.-based The Bearded Man Company arrived on our doorstep.
Like your typical Advent calendar, this one from Ahalife has your standard 24 doors matched with the 24 days of December leading up to Christmas Day on the 25th. Behind each of the tiny doors lies not chocolate or whiskey or wine, but a uniquely scented beard oil. Each beard oil is a full 2 ml, meaning you'll get at least a couple of uses out of each one (or more, depending on how big, bushy, and voluptuous your beard is). Scents to look out for include lavender, sandalwood, fresh cut grass, Irish moss, and tons more. With over thirty scents in the brand's arsenal, there's no telling which one you'll find, but each day leading up to Christmas will be like Christmas morning for your beard. Sorry, but you'll have to wait out the full-month before you get your own Christmas.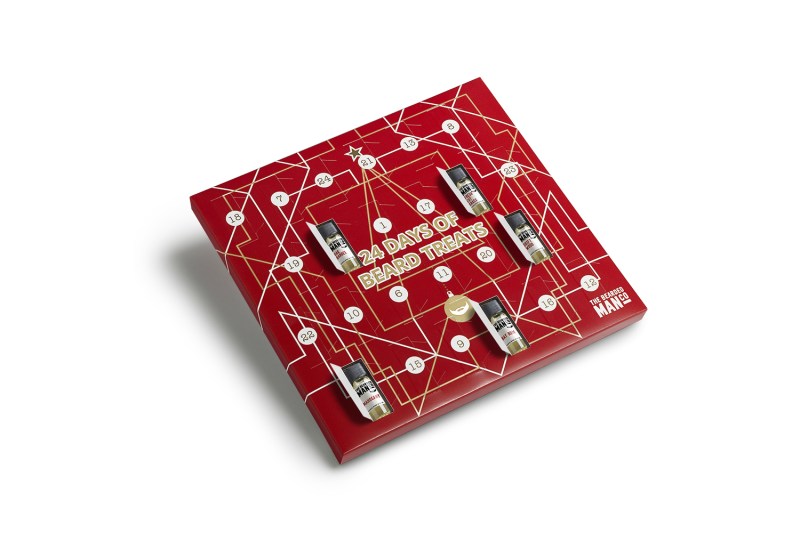 And just because this is an Advent calendar, that doesn't mean the oils are cheap or of poor quality. In fact, all beard oils from The Bearded Man Company are made with clean, non-greasy natural and essential oils, with every single bottle free from harsh or questionable chemicals. As the brand says of itself, "Our range contains no nasties, plenty of ethics, and fabulous ingredients," meaning you won't run the risk of a rogue breakout or irritation as a result of unwanted chemical nastiness.
So, if you're a bearded man, have bearded brothers or other family members, or are a non-bearded person looking for a gift for your hirsute giftee, the 2018 Beard Oil Advent Calendar is an awesome option for a post-Thanksgiving, pre-Christmas gift.
In case you order this calendar and none of the scents strike your fancy, don't let a hit and miss put you off beard oils entirely. Instead, check out our list of the best beard oils reviewed for the modern man. There's guaranteed to be an oil option for you.
Editors' Recommendations